5 Point Program to Get Free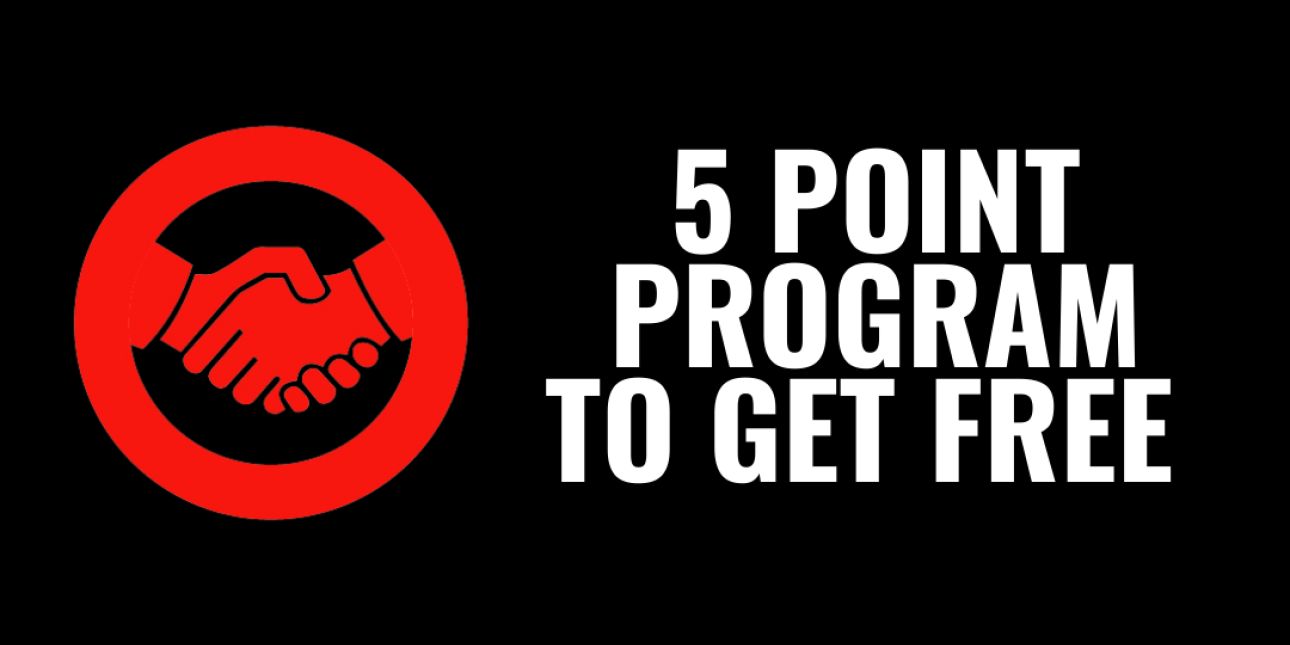 The following is the 5 Point Program of the Free Them To Heal Us Network
We Fight To Bring People Home From Prison
1. We get the legislature to pass bills to bring our loved ones home from prison.
2. We press on the Board of Pardons and the Parole Board to recognize people for who they are today, and to release them. Locking people up who have turned around their lives robs our communities of beloved family members and people who could be mentors to young people who are struggling.
We Fight for the Resources Our Communities Need to Be Safe
3. We push on decision makers to spend less money on the bloated budgets of prisons and police and to lock less people up so we can spread that money to jobs programs, public education and other resources which really keep us safe. Wealthy communities have the resources they need to thrive. We need those resources too.
4. We push on decision makers to make sure the billionaires and the big corporations pay their fair share so we can spread that wealth to anti-violence programs, housing and services for the community like libraries and rec centers. If our communities had more resources, there would be less crime and a better quality of life. To ensure that we have what we need we must tax the rich.
We Fight for a Future Where Our Communities Have Power
5. We fight for a future for our children and our grandchildren. The root of the problem is that everyday people don't have political power. We are building our political power, which means we are building our capacity to act together and change things. We increase our power by linking up with other empowered communities of everyday people across Pennsylvania and learning to move out together. In a rapidly changing world, we won't be left out of conversations about anything that affects us whether that be the criminal justice system, climate change, healthcare or anything else. The powerful must listen to us and the leaders must follow the will of the people.