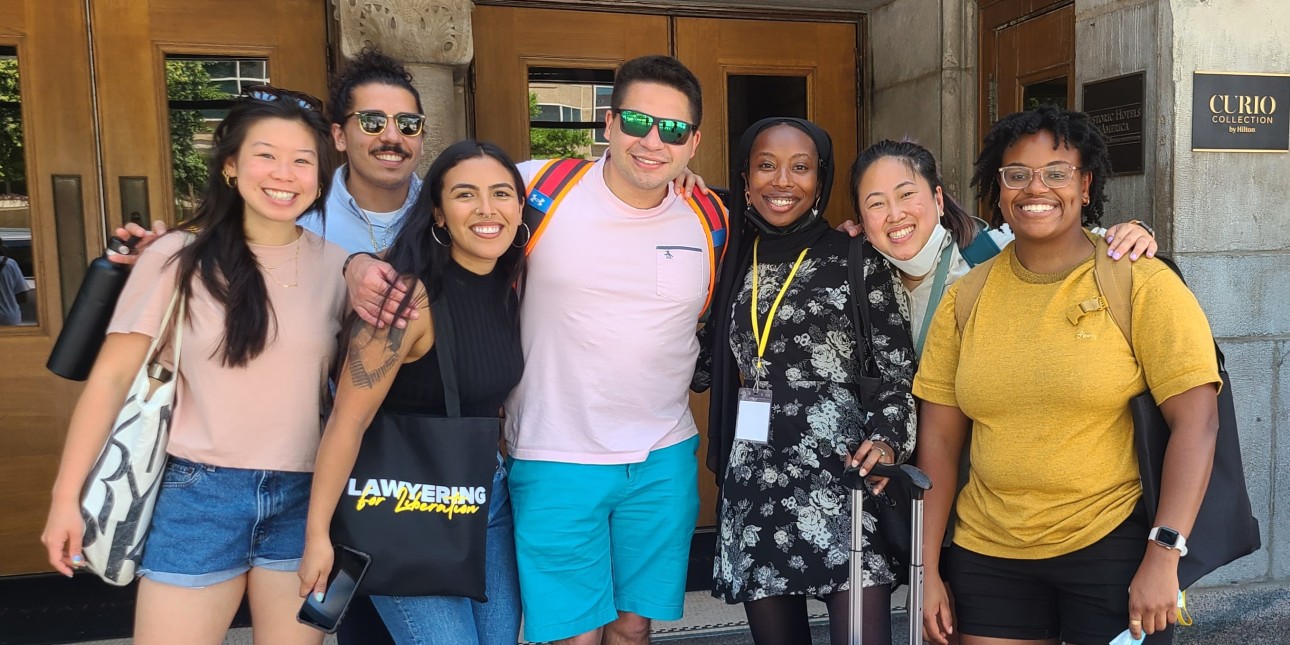 The application for the Summer 2023 Movement Lawyering Cohort is now open! 2L deadline is December 1st and 1L deadline is December 15th, but we encourage interested students get their applications in as soon as possible.
We're partnering with Detroit Justice Center, Community Justice Project, Baltimore Action Legal Team, and  Law for Black Lives to train the next generation of movement lawyers.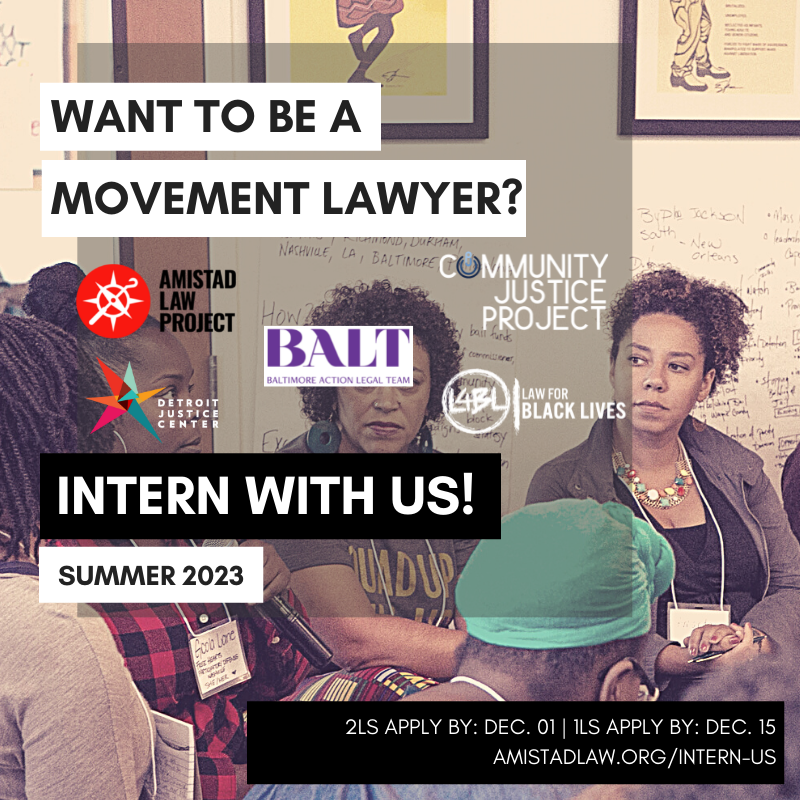 Over ten weeks, our interns will see first-hand the unique opportunities and challenges of implementing a movement lawyering approach. Interns will receive structured training to develop and deepen their understanding of movement lawyering through a curriculum of bi-weekly readings, seminars, relationship building, and reflections.
Along with our partner organizations, we host an opening retreat and facilitate cross-organizational exchanges so interns can learn about, and engage with other organizational approaches to movement lawyering.
At Amistad Law Project, we combine law, organizing, and policy advocacy to build the power of our movement. Our legal interns will:
learn and collaborate with like-minded law students from around the country
strengthen legal research, writing, and advocacy skills
work alongside communities directly impacted by the prison industrial complex
imagine and learn to develop narratives for Black radical abolitionist futures
Apply here to join Amistad Law Project and the Summer 2023 Movement Lawyering Cohort!
If you are an undergraduate looking to intern with us please reach out! We are considering undergraduate interns on a case by case basis. We will also consider Spring or Fall semester law student interns who are not available for the Summer internship on a case by case basis. Send resume and cover letter to internships@amistadlaw.org.