Juvenile Lifer Resentencings
In 2012, the United States Supreme Court decided Miller v. Alabama and in 2016 they decided a subsequent case Montgomery v. Louisiana. In these landmark cases the court ruled that nearly 2500 people who had been sentenced to life without parole as a mandatory sentence for crimes that occurred before they were 18 needed to be resentenced. Pennsylvania had the largest number of so-called juvenile lifers of any state--500--and Philadelphia had the largest number of any municipality in the county with over 300. Amistad Law Project, along with Abolitionist Law Center, represented two of these people in their fights to get resentenced and come home to their communities.
One of the first contested juvenile lifer resentencings was for Kempis "Ghani" Songster who would eventually join our staff. While we didn't represent Ghani in court we did mobilize for his liberation. Amistad Law Project helped organize a Community Resentencing on the day before his resentencing in court as a way to lift up his case in the press. At this mobilization, juvenile lifers who had come home already led hundreds of community members in discussions to discover what 'sentence' the assembled community thought Ghani should receive. Instead of more time in prison, suggestions such as mentoring young people so they make better choices were written onto a large 'Community Resentencing Order' that the crowd marched to the Criminal Justice Center around the corner.
Such creative mobilizations coupled with our formal engagement with the criminal legal system and our willingness to use every tool at our disposal to free our people underscores our commitment to movement lawyering.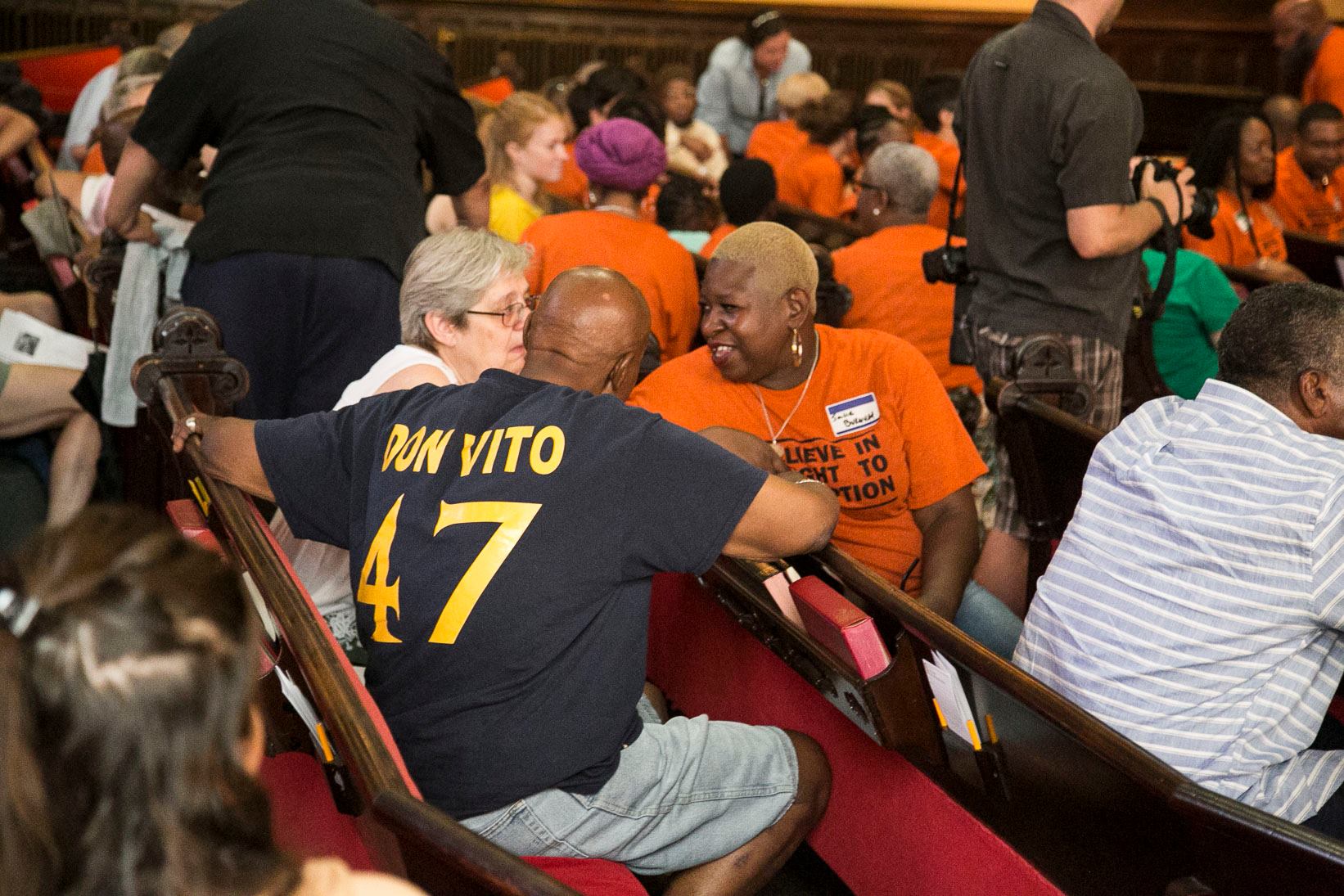 Commonwealth v. Marshall
Former District Attorney Seth Williams' office wanted Kerry Marshall to serve another 5 years in prison for a total of 35 years before he became parole eligible. Amistad Law Project and Abolitionist Law Center prepared a comprehensive mitigation report showing that Mr. Marshall could safely be released. Additionally, Amistad organized an interactive exhibit called 'People Change, People Change the World' that highlighted Mr. Marshall's extensive human rights activism, the history of movements for human rights in Pennsylvania, and his deep remorse for having taken a life.
In court, Mr. Marshall was resentenced to 29 years to life and was parole eligible approximately 5 months later. After being paroled in the federal system in 2020. Eventually, under the First Step Act along with Abolitionist Law Center and Jim Davy of All Rise Law, we filed a Motion to Reduce Sentence/ or Compassionate Release before Judge Padova in the Eastern District. After an emotional hearing on May 5th 2022, Judge Padova made clear he thought Shakaboona had turned around his life and he sentenced him to time served. He was released and reunited with his family on May 11th, 2022.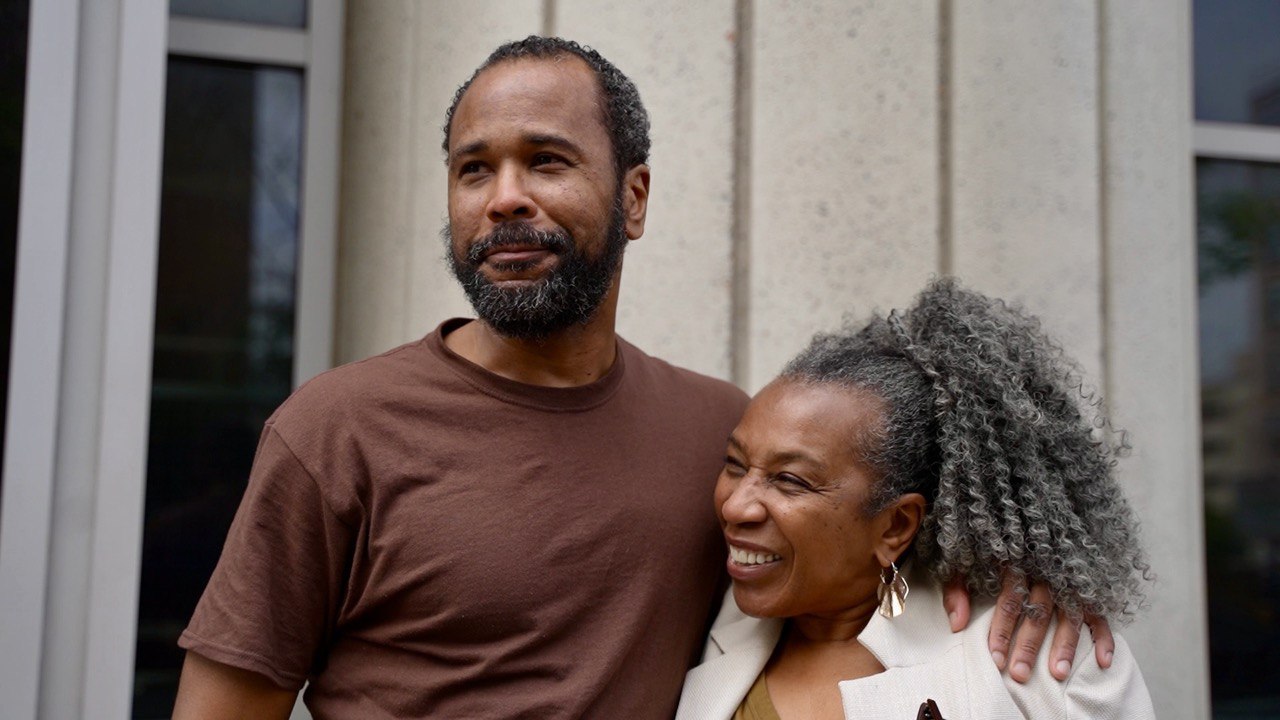 Commonwealth v. Walker
As more and more of the juvenile lifers in Philadelphia were resentenced, it became clear that the District Attorney's Office was very reluctant to give people offers of less than 25 years to life and that the three judges who handled these resentencings were reluctant to resentence people to much less. Clinton Walker had been incarcerated for 19 years at the time of his resentencing. Amistad Law Project helped prepare his mitigation packet and while we were preparing for Mr. Walker's resentencing, the son of the victim in his case reached out to him. Amistad helped Mr. Walker with the flood of emotions this contact elicited and supported him as he engaged in a deep dialogue with the victim's son. Mr. Walker was able to apologize for the harm that he caused. At his resentencing, the victim's son told the judge that he had believed Mr. Walker could safely return to the community and that he considered Mr. Walker to be sincerely remorseful. The judge resentenced Mr. Walker to 25 years to life and we look forward to welcoming him home when he becomes parole eligible in 2024.