Alliance for a Just Philadelphia Launches 2023 People's Platform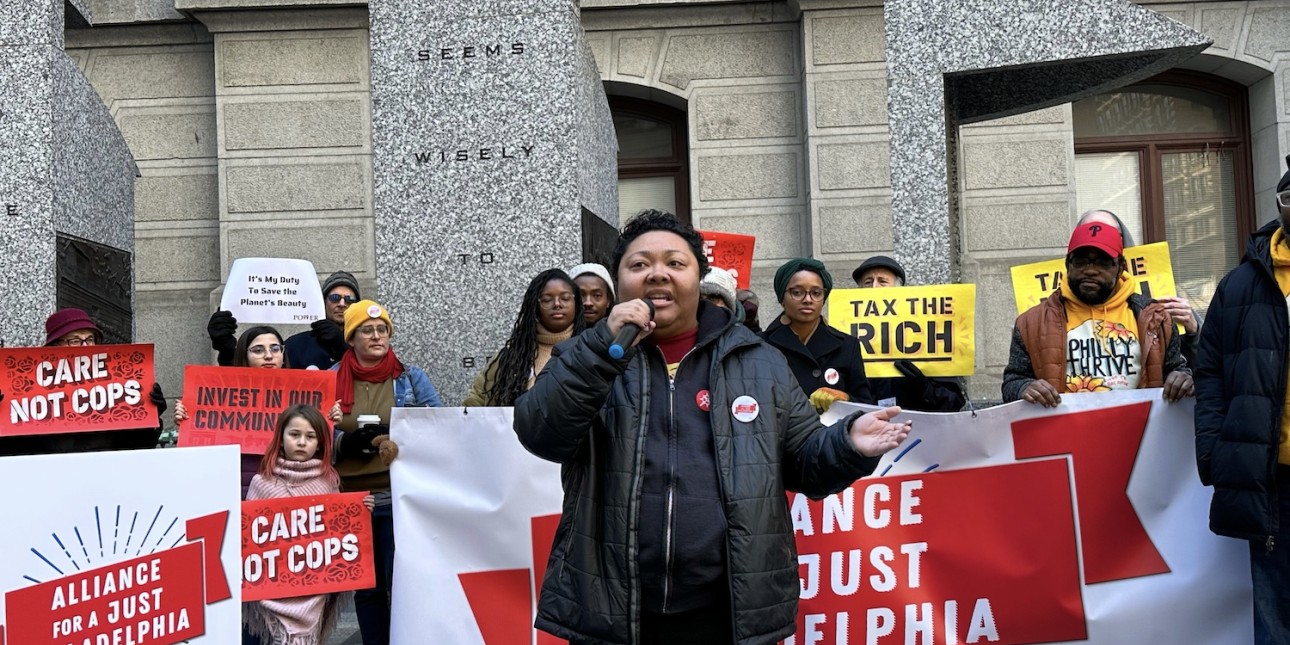 On Martin Luther King Jr. Day, Amistad Law Project and 26 other people's organizations in the Alliance for a Just Philadelphia came together to launch  a visionary and clear list of policy demands from communities all across our city. In anticipation of the 2023 municipal elections, organizations in the Alliance for a Just Philadelphia co-authored the 2023 People's Platform, a document outlining actions that members of city council and the mayor can take immediately to heal our city. We know that the upcoming elections must be rooted in a real vision for our city that prioritizes communities over corporations and centers the needs of all Philadelphians, especially Black and brown, immigrant, refugee, poor and working class residents who bear the brunt of decades of divestment and neglect. You can read this inspiring platform in full here and sign on to add your support.
The 2023 People's Platform is broken into 10 different sections detailing policy priorities on the economy, healthcare, criminal justice, education, land and housing, environmental justice, democracy, immigrant rights, labor and public services.  Notably, the document carries the demands and priorities of organizations in the Alliance for a Just Philadelphia who work on these areas of focus and are led by people directly impacted by the issues at hand. In this formation Black led organizations fighting mass incarceration and Latinx and Asian immigrant organizations fighting deportation are linked up with member run organizations that struggle for affordable housing, organizations of high school students, people in the disability rights community and more. It is a powerful constellation of people's movements focussed on making real change for our communities.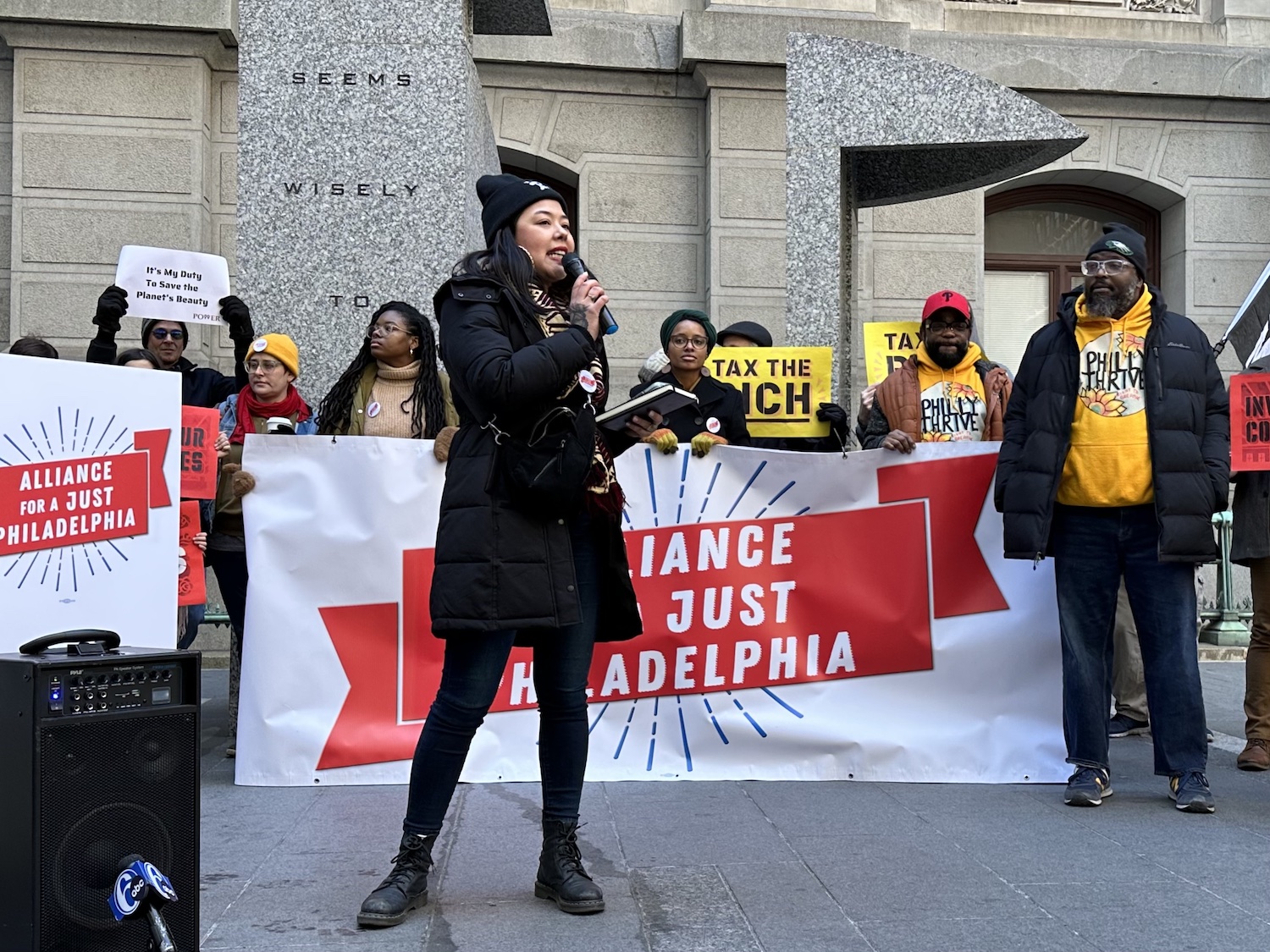 Included in the 2023 People's Platform are key demands to support long term campaigns of Amistad Law Project to fully fund non police mobile crisis teams to help people in mental health crisis and to also fund  more community-based, non-carceral solutions to the gun violence crisis. "What we need is a Philadelphia that actually works for every one of us. We know that we're in an unprecedented gun violence crisis. The only thing that the city is consistently investing in is police, and not on the things that we know actually would make our communities safer and stronger." said Kris Henderson, Executive Director of Amistad Law Project.
This year holds so much opportunity and promise to unite and heal our city. And the 2023 People's Platform will be a powerful tool to help move the plot forward. Sometime this Spring we will be holding a candidate forum this Spring with all candidates for city council to ask them where they stand on the issues and to highlight the 2023 People's Platform. Sign up below to stay posted for updates from Amistad Law Project and the Alliance for a Just Philadelphia on next steps on how you can be involved with efforts to win a just and restorative city. 
Read coverage of the 2023 People's Platform Launch on Al Dia.