Amistad Statement on the Partial Defeat of Prison Gerrymandering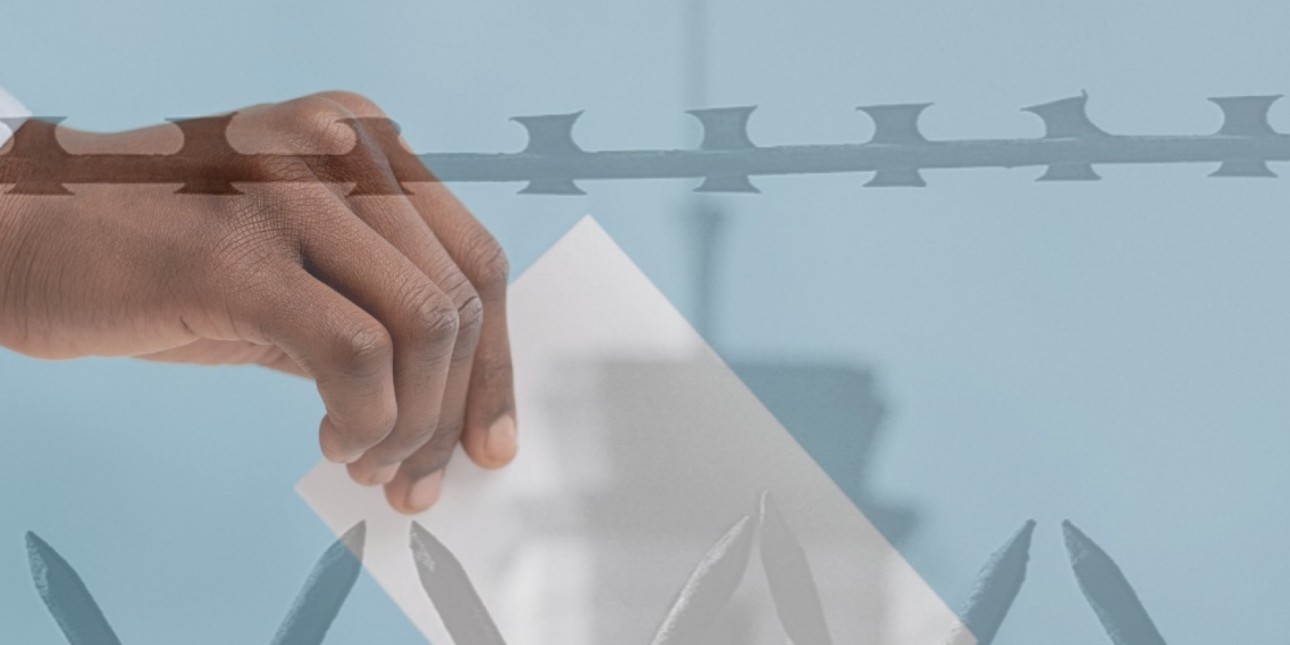 On Tuesday, August 24th, the Legislative Reapportionment Commission, the body charged with drawing Pennsylvania's political maps, voted 3-2 to mostly end the practice of prison gerrymandering. Despite some twists and turns, the end the result is that nearly 80% of people currently incarcerated in PA state prisons will be counted politically where they call home and not in the prison where they are held captive.
For decades people incarcerated in Pennsylvania's state prisons have been counted for political purposes where they are incarcerated instead of where they permanently reside.
This practice of prison gerrymandering has been a political power grab disenfranchising mostly Black and brown communities across Pennsylvania while inflating the political power of mostly white and mostly rural communities where the vast majority of state prisons are located.
Unfortunately, the original proposal to end prison gerrymandering excluded over 5,000 lifers. These individuals can have their sentences modified by the courts and their sentences commuted by the Board of Pardons. We are also trying to change the law so they can go before the parole board. Yet still their political power was unjustly given to the communities where they are incarcerated.
This carve out opened the door for a further weakening of efforts to end prison gerrymandering. On September 21st an ammendment introduced by Senator Kim Ward argued that if people serving life without parole sentences were to be counted in prison then so also should anyone with more than 10 years until their minimum sentence date since another census will occur in 10 years. The amendment passed 3-2. Sadly, this means that 3,000 people in addition to the 5,000+ lifers will continue to be counted where they are held captive. Taken as a whole 20% of incarcerated people will continue to have political power taken from their communities and given to the communities where they are incarcerated.
Yet still we have seen much success. Over the course of the past year a dynamic movement came together to fight back against the political power grab of prison gerrymandering. In our movement family Abolitionist Law Center, Free The Ballot! Incarcerated Voter Family Network and Pennsylvania Voice, of which Amistad Law Project is a member organization, successfully mobilized along with groups like Fair Districts PA and Better PA to put an end to this blatant practice of political disenfranchisement.
While there have been some significant set backs in the continued disenfranchisement of lifers and people with longterm sentences we celebrate this as a victory. The Legislative Reapportionment Committee has ended the practice of prison gerrymandering for most people. Read our statements below on the initial vote to end prison gerrymandering and the subsequent amendment by Senator Ward. And sign up below to continue the fight with us to make sure ALL people incarcerated in PA prisons are counted for political purposes in their home communities not where they are incarcerated.
Amistad Statement on the Partial Defeat of Prison Gerrymandering on August 24th.
Amistad Statement on the Reinstatement of Prison Gerrymandering for Anyone Who Will Be Incarcerated for More than Ten Years on September 21st.