Board of Pardons Poised to Continue Commutation Under New Administration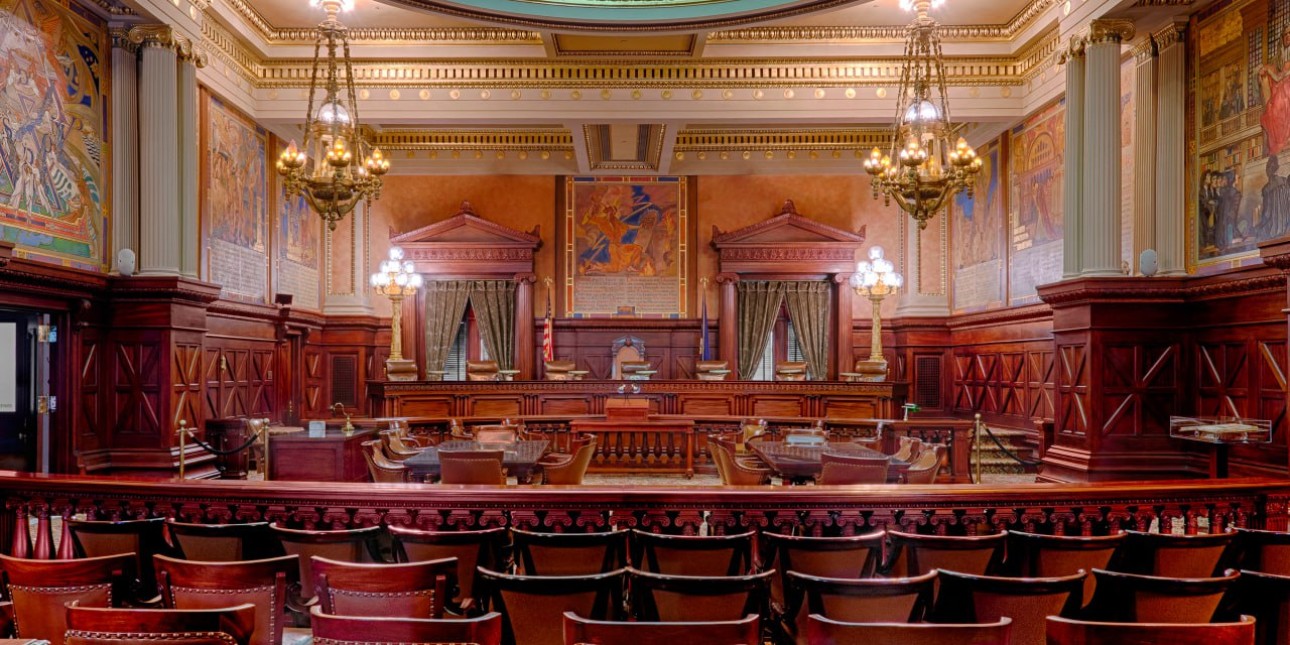 On Friday, three people who were incarcerated in Pennsylvania state prisons were recommended for commutation by the Board of Pardons, essentially granting them freedom once the governor signs off on each of their cases. We are thrilled that three people who were sentenced to die in prison––Nathaniel Moore and our two clients, Albert Brown and Gail Stallworth­­––will be reunited with their loved ones in the coming months. Out of eight cases scheduled for public hearings, one was held under advisement, and one (our client Abraham Cruz) was rescheduled due to transportation issues at SCI Phoenix. This signals to us that under a new administration, we can still expect the Board of Pardons to be a viable pathway home for incarcerated people who can make a strong case for release.
We are overjoyed that our clients, Gail Stallworth and Albert Brown, were recommended for release. Gail Stallworth was born and raised in Pittsburgh. She lost both of her parents before the age of 12 and was still reeling from trauma and abandonment when she met her co-defendant during nursing school. While she didn't intend to harm anyone the night her crime occurred, she takes full responsibility for the choices she made that led to a tragic death, and she has spent decades in prison working to atone for her crime. She even received a humanitarian award for saving a guard's life. Now that she has received the votes recommending her for commutation and awaits the Governor's signature, she eagerly awaits her return to her family. She plans to live with her brother, who she's long looked to as a role model. And she intends to continue giving back to the community as a way to make amends.
At the age of 72, Albert Brown has been incarcerated for 50 years. He converted to Islam while in prison and says his relationship with God has been a source of inner strength and growth throughout his time behind bars. A diabetic, Albert has suffered from 2 heart attacks while incarcerated and currently has a stint in his heart to control his condition. He is relieved and overjoyed to return to his family upon release. One of 10 children, he plans to live with his sister and help raise his nieces and nephews.
Amistad Law Project assists our commutation clients in a number of ways. We help people refine their applications. We also counsel them on how to assemble a home plan and secure employment upon release, which can increase their chances of success. We support their family members and friends in gathering letters of support. We also host a bimonthly commutation support space called Hub for Mercy for people who want to actively support their loved ones in navigating the process. Most importantly, we help our clients rigorously prepare for their interviews before the Board––a pivotal and stressful part of the process––and we advocate with district attorney's offices to support our clients' release. Sometimes, when there is an opportunity and when it is appropriate, we dialogue with victims' families who are open to making a positive recommendation, and we support them in that process.
While our long-term goal is to pass legislation that offers parole eligibility at scale to people serving long-term and Life Without Parole sentences, we must utilize the imperfect systems that currently exist to bring people home from prison. Prior to 2018, only 15 lifers were recommended for commutation over the course of two decades. Since we started our work at the Board six years ago, 57 people have come home through commutation. We are honored to have played a direct role in helping 13 of those individuals win their freedom.
Every incarcerated person's life matters. While we fight to pass geriatric parole and advance legislation that will offer a second look to thousands of people locked up in Pennsylvania state prisons, we rejoice for the people who will be returned to their communities through commutation. People can change! We are grateful the Board is recognizing the human capacity for redemption and offering people a pathway home.