The Evans Brothers Speak Out About Coming Home and Second Chances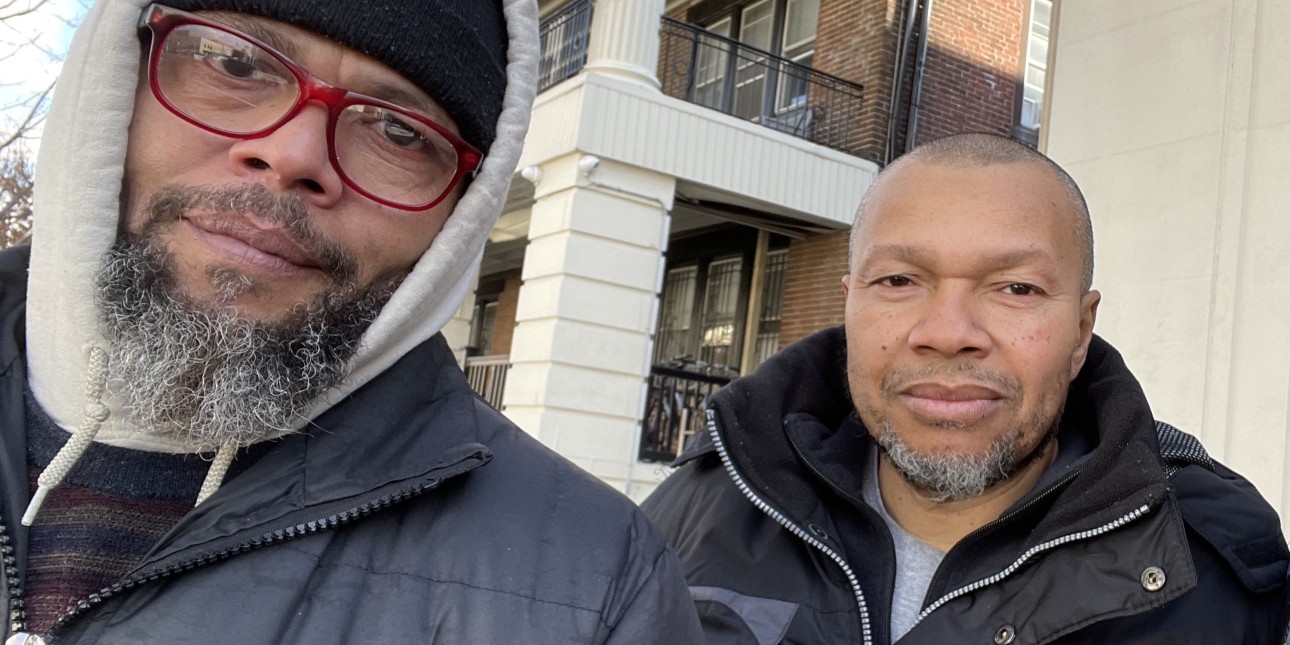 Recently we got to catch up with Reid and Wyatt Evans, two clients of Amistad Law Project, who came home last year after 40 years of incarceration together.
In this short video Reid and Wyatt speak about why they are grateful for second chances and why they continue to advocate for second chances for many deserving people they left behind in prison.
Reid and Wyatt were arrested in 1980 for taking part in a robbery after which the victim, Leonard Leichter, tragically died of a heart attack. They were convicted under Pennsylvania's felony murder rule which condemns anyone who took part in a felony, such as a robbery which results in a person's death, to mandatory life without parole even if they themselves did not kill someone.
The Evans brothers were able to look out for each other while in prison and they worked together to turn around their lives. They were genuinely remorseful for the harm they caused and after decades of incarceration they sought to have their sentences commuted through the Board of Pardons.
Amistad Law Project worked with the Evans brothers to assist and prepare them in the commutation process. We also represented them and other clients alongside Abolitionist Law Center and the Center for Constitutional Rights in a lawsuit to end mandatory life without parole in cases where people were sentenced to life without parole, but did not kill or did not intend to kill the victims in their cases.
Importantly, the Evans brothers had a powerful ally in Nancy Leichter, the daughter of the man who tragically died after they robbed him. Nancy and Amistad Law Project were able to connect after Reid and Wyatt were first denied at the Board of Pardons and we worked together to bring the two men home. Nancy believed they had long since served their time and deserved a second chance. She continues to advocate for second chances for others, especially of people convicted under Pennsylvania's draconian felony murder law. She recently published an op-ed in The Philadelphia Inquirer on the subject.
Reid and Wyatt are living examples of why second chances are so important. Watch the video and learn more about what freedom means to them and how they are helping their family and community now that they are no longer captive in prison.