EVENT: Who Keeps People in Prison? Exposing the Mass Incarceration Lobby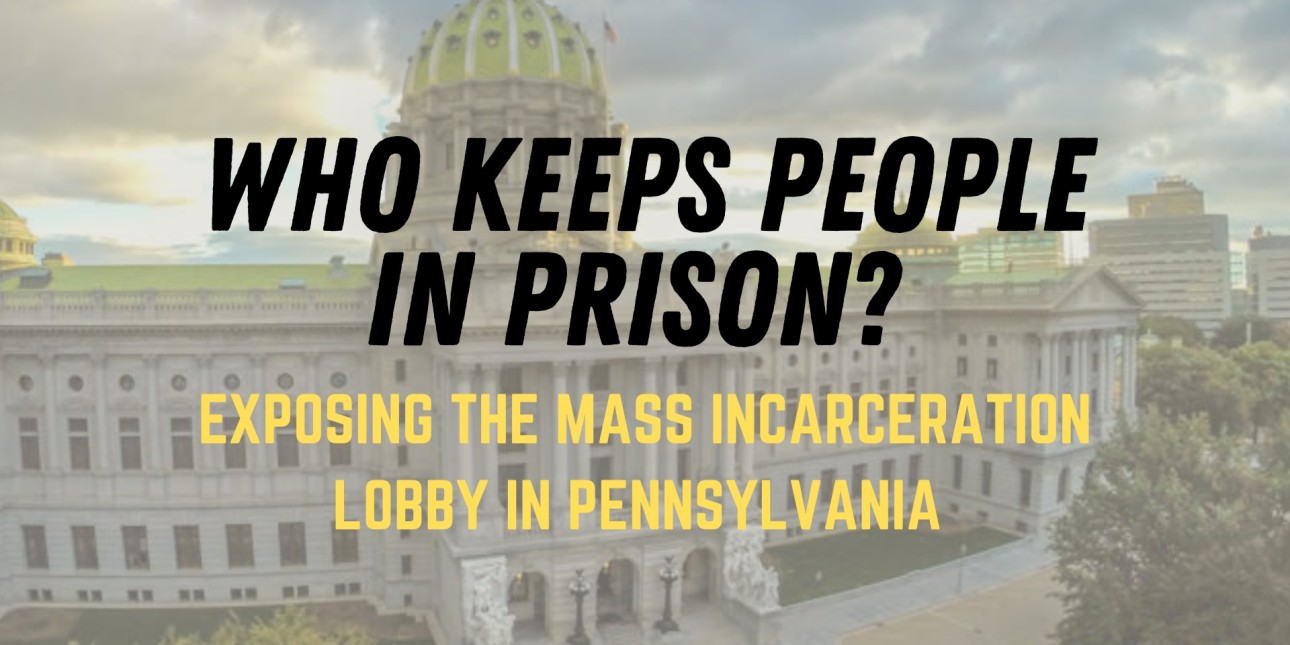 On Thursday, December 9th at 6 PM, join us for an engaging event about the forces that keep mass incarceration alive.
Today movements against mass incarceration are bigger and broader than they've ever been. Campaigns to bring aging people home from prison, end lengthy parole and probation terms and end death by incarceration are vibrant and mobilizing thousands of people to push for a change that could heal our communities.
However, there are forces that are pushing from the other side. Organizations that represent police, correctional officers and district attorneys have an interest in keeping things the way they are and keeping tens of thousands of people in prison. They are trying to protect and expand the careers of their members.
Join Amistad Law Project and other members of the PA Justice Alliance for an event that will shine a light on one of the main players that's stopping criminal justice reform legislation from succeeding in Pennsylvania, the Pennsylvania District Attorney's Association.
This association brings together 66 independently elected district attorneys and lobbies legislators for laws that increase the power of DAs to prosecute people on more crimes and put people away on longer sentences. They act as the lobby of mass incarceration in Pennsylvania helping to pass laws which advance the political careers of locally elected DAs by increasing their power. In doing so they funnel more and more people into prison and keep them there for longer.
Register and join us for an engaging event where we learn more about how the PA District Attorney's Association is holding up efforts at criminal justice reform and what we can do about it.
When we get informed and work together we can win the changes that our communities need.
Also read this great timeline from ACLU of PA about the bad deeds of the PA District Attorney's Association.