Free Them To Heal Us Holds Hybrid Meetings to Build Community Power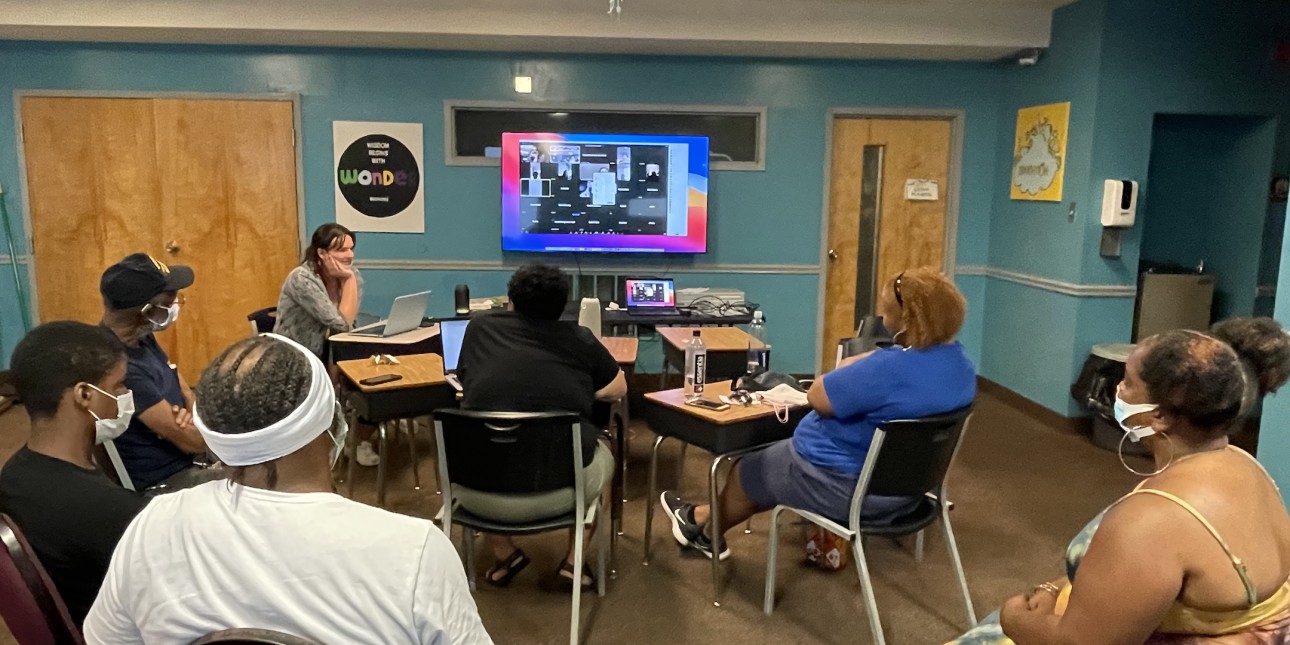 As Summer was beginning to close out, we knew we had to get some of our people together once again and get them together outside of a typical zoom meeting! We need to stay connected and continue to build power to bring people home from PA State prisons. At the same time the ongoing pandemic presents a challenge to the large in-person meetings that have been a hallmark of our organizing work for years. We needed to experiment with something new that would reduce risk and also allow family members of incarcerated people to come together in ways that were comfortable and empowering for them.
So in late August, we held two 'hybrid meetings' of our Free Them to Heal Us chapters in Philadelphia and Delaware County. These in-person/online meetings saw us experiment with technology in new and exciting ways and helped us break through the monotony and isolation of over a year of meeting almost exclusively online.
At these meetings in-person participants could see virtual participants on a screen (or projected on to the wall at one meeting) while a 360 degree video conference camera and bluetooth conference calling speaker allowed online participants to see and dialogue with people who were at the meeting in person. While these meetings were not without the technological hiccups that one would expect we were able to figure out the rhythm that a hybrid meeting brings and create powerful spaces for connection.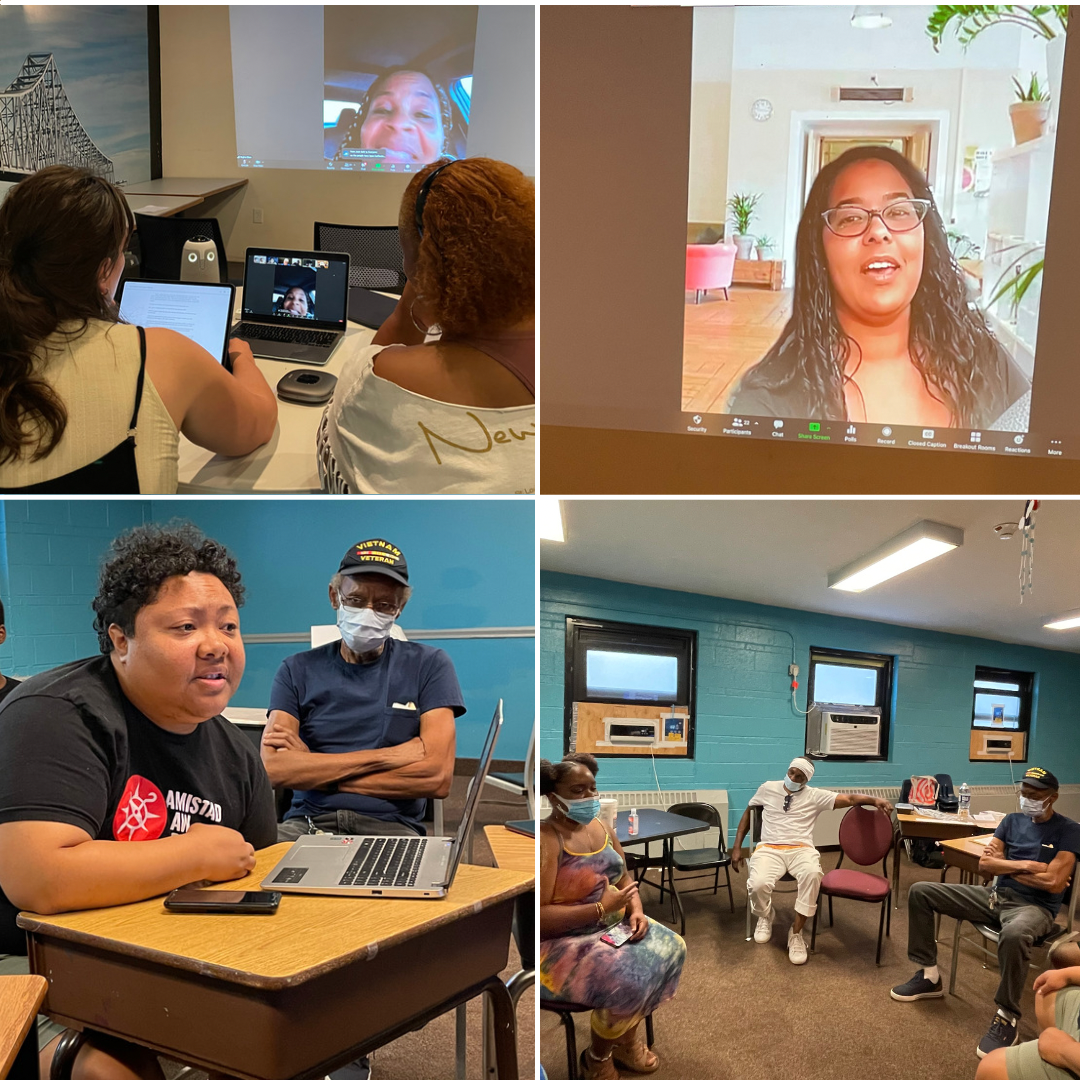 At the meetings people who have family members incarcerated in PA prisons were able to share about their experiences and also make plans to mobilize to bring their loved ones home. On September 20th members of Free Them to Heal Us will be participating in an online mobilization to humanize their family members and let decision makers at the Board of Pardons know why they must stand for second chances at upcoming public hearings where 6 lifers will have the chance to come home. Later this month we will be mobilizing our members to a rally for geriatric parole that is being organized by our friends and comrades at Straight Ahead. We build this movement together!
As the pandemic continues to unfold and as our movements grow to respond to increased interest from people who want to join us online, but are unable to meet in person or who do not feel safe to do so, we are excited to experiment more with hybrid meetings. Our movements must rise to the challenges of the times and continue to build and grow power. We do that by building intimate spaces where people can build the solidarity to go the distance and help to build up each others leadership.
If you were formerly incarcerated or have a loved one who was or is incarcerated join Free Them to Heal Us. Together, we can build the movement and bring them home. Learn more about our 5 point program to get free and sign up below to get connected.