Impeachment Filed Against DA Krasner: Our Analysis and Call to Action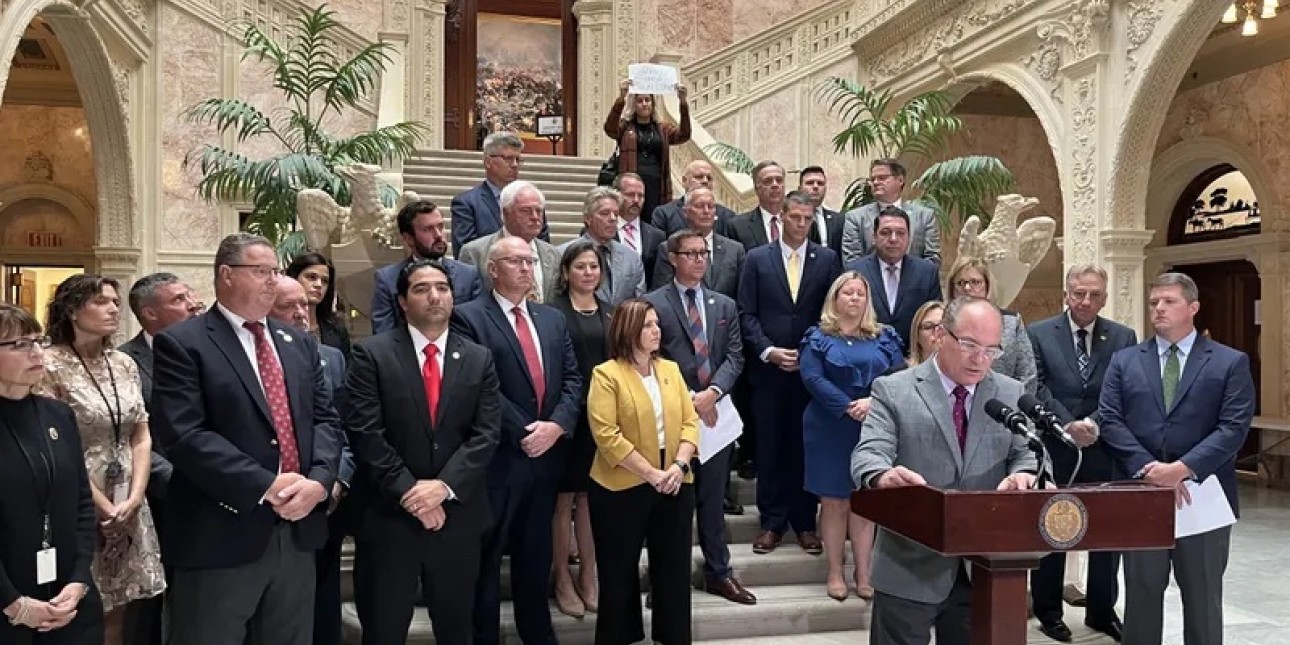 Attempts to impeach Philadelphia District Attorney Krasner remain a 'disenfranchisement circus'. Contact your legislator here and call on them to vote no on the impeachment of DA Krasner.
What is our analysis of the situation?
On Wednesday, October 26th the Pennsylvania House Republicans held a press conference announcing that -after many months of theatrics- they were going to file articles of impeachment against Philly's duly elected district attorney who was just re-elected in 2021 by a 2-1 margin. While other efforts such as a wrongheaded vote to hold DA Krasner in contempt for refusing to comply with a subpoena that he was actively challenging in Commonwealth Court saw some level bipartisan support, Wednesday's press conference and the filing of articles of impeachment was striking in its strictly partisan nature.
We must be clear: our concern with this series of events is the erosion of democracy.  Twice Philly voters elected DA Krasner and it is a cynical power grab for any legislator -Republican or Democrat- to trample on the will of Philly voters just because they disagree with progressive criminal justice reform policies. We are firmly against any political party (or even bipartisan efforts) disenfranchising voters and will reserve equal scorn for any politician -no matter their party- who takes part in such efforts.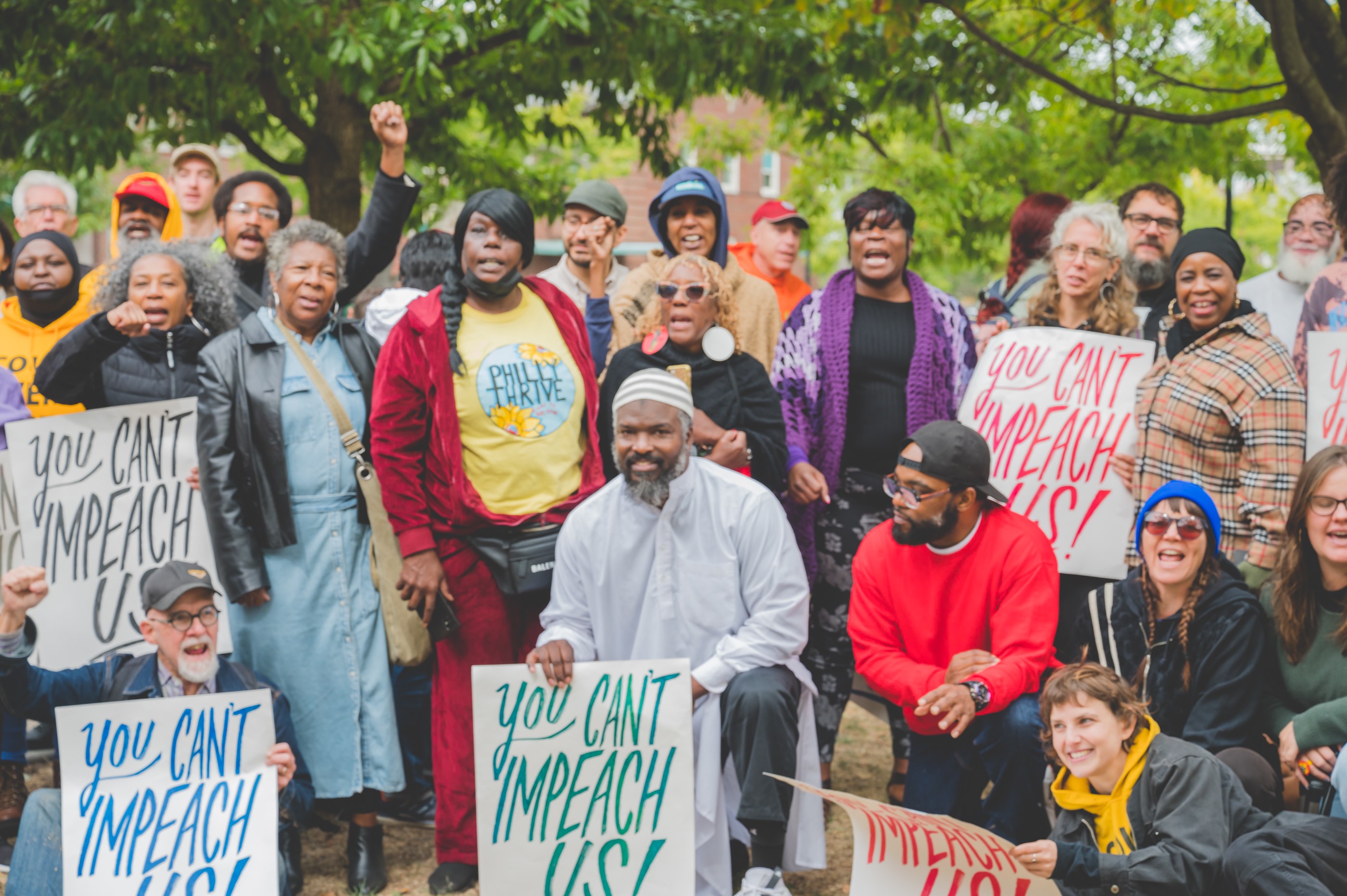 Just the day before the articles of impeachment were filed, the Select Committee on Restoring Law and Order -who had been more or less charged with moving the impeachment effort forward- published its report on the Philadelphia DA's office. While we and other groups in our movement held two days of rallies protesting the hearings of this committee, it's hearings more or less fell apart. In the end, the report did not recommend impeachment and was clear that DA Krasner nor his office have been involved with any criminal wrongdoing. After articles of impeachment were filed, Danilo Burgos who had served on the committee said of the effort, "It's starting to look like it's been their plan all along to undermine the electoral process of the voters of Philadelphia." We only wish Rep. Burgos had spotted this fact earlier and refused to serve on the committee and not voted for its creation. The Philadelphia Inquirer noted that within hours of filing the articles of impeachment PA Republicans turned it into a political issue just 13 days ahead of the mid term elections.
We live in increasingly perilous times when democratic institutions are being eroded and where the will of voters is being circumvented or challenged. Moreover, we see the 'disenfranchisement circus' that is playing out against DA Krasner as part of an entrenched colonial dynamic that Harrisburg has with Philadelphia. Historically, white politicians from across Pennsylvania have made a career of 'disciplining' our majority Black and Brown city and putting us under the thumb of a state government which they disproportionately control. For instance, Harrisburg took control of our majority Black and Brown cities public schools through the School Reform Commission (and we had to fight to regain control of them) and has final say over any city budget our elected representatives put together in city hall through the Pennsylvania Intergovernmental Cooperation Authority. Even the Philadelphia Parking Authority which Philadelphians love to hate is controlled at the state level. The attempt to remove our elected district attorney must be seen as part of a continuum of control exercised through this colonial relationship.
Last but not least we must push back the curtain. The current wave of tough on crime posturing (and political attacks) must be understood as a response to the uprising of 2020 and the years of frustrated attempts at police accountability that led up to it. When it comes to political power the police are playing for keeps. DA Krasner's victory in the first place was a huge affront to the police and throughout his tenure he has held police accountable like no other district attorney. While they are not actively directing the effort, the Fraternal Order of Police and aggrieved rank and file police are certainly the engine and animating force of the current reaction. They have a self interest to beat back any efforts at reform and accountability and the politicians involved in this effort are carrying water for them not the other way around. 
We must be clear: we will not let ourselves be turned around. Not only will we stand strong and continue to defend the will of Philly voters, we will continue to push forward commonsense criminal justice reform which grants second chances to rehabilitated individuals and we will create alternatives to the police and advance measures to hold police who kill, abuse and harm members of our communities accountable.
Today they are coming for Krasner, but tomorrow they are coming for our movements. We will not let them. Contact your representative today and tell them to vote no on any attempts to impeach DA Krasner. Moreover, talk to your friends and neighbors educate them about the situation and get them to contact their elected officials. Get ready to mobilize. In the event of a vote on the articles of impeachment in the PA House we will need all hands on deck to stop the possibility of DA Krasner being convicted in the Senate and we will need to take to the streets. Sign up on the form below so we can keep you up to date with actions in defense of democracy and Philly.