March 15th: Rally With Us for Non-Police Responses to Mental Health Crises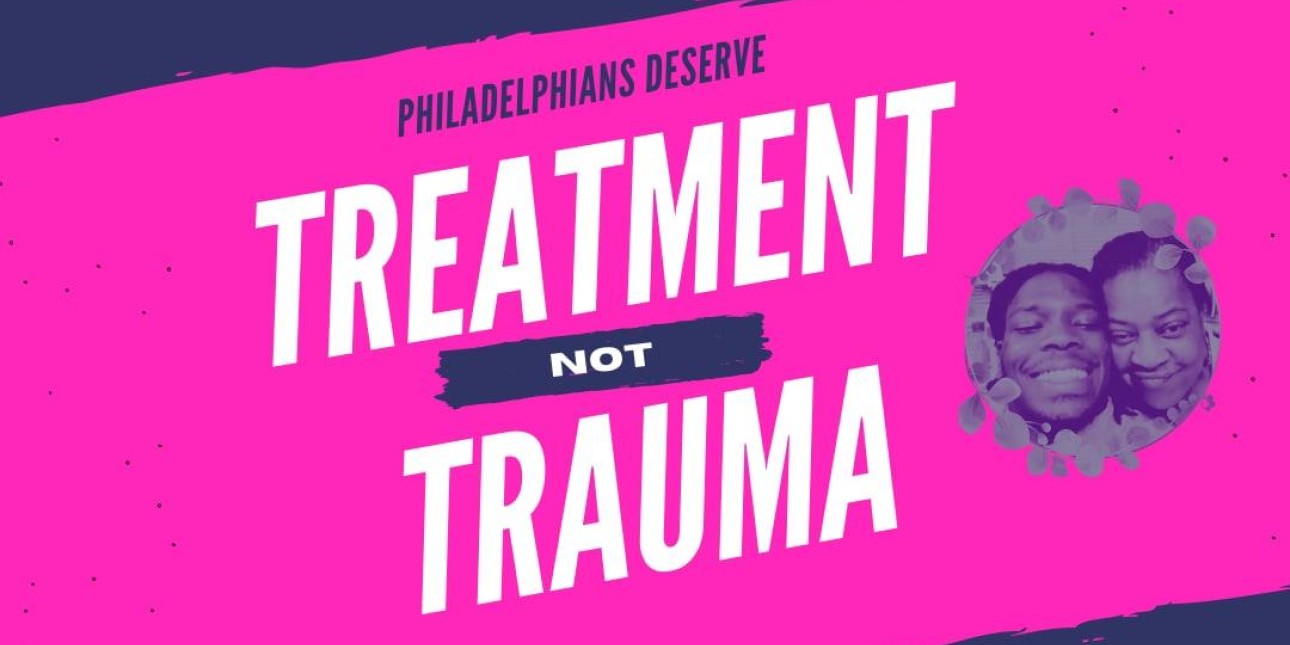 Next Tuesday, March 15th, join us to tell Department of Behavioral Health and Intellectual disAbility Services (DBHIDS) Commissioner Dr. Jill Bowen that all of our communities need non-police responses to mental health emergencies. Gather with us at DBHIDS headquarters at 11th and Market from 11:45 - 1 PM for a press conference and rally. Join us in asking Dr. Bowen to call for expanded funding in this year's city budget so mobile crisis teams can operate citywide 24/7.
Last summer, Amistad Law Project and the Treatment Not Trauma coalition played a successful part in winning a groundbreaking concession from the city– a mobile crisis team pilot program that would allow people in crisis to call 911 and receive care without bringing an armed police officer to the scene. As we have noted elsewhere, this program can help reduce traumatic interactions and incidents of violence between police and people experiencing a mental health crisis.
However, this pilot program is limited to a handful of teams and does not operate 24/7 or in all areas of the city. City departments do not receive funding if they do not ask for it. We need Dr. Bowen to call for more funding so the program can be expanded. If you are physically injured you can call 911 and receive care from a medical professional. We should be able to do the same thing when members of our friends and family are in mental health crisis. Take action with us to get our city to invest in a fully funded non-police response to mental health crises!