New Podcast Episode! Alternatives Part 1: Mediation and Mentorship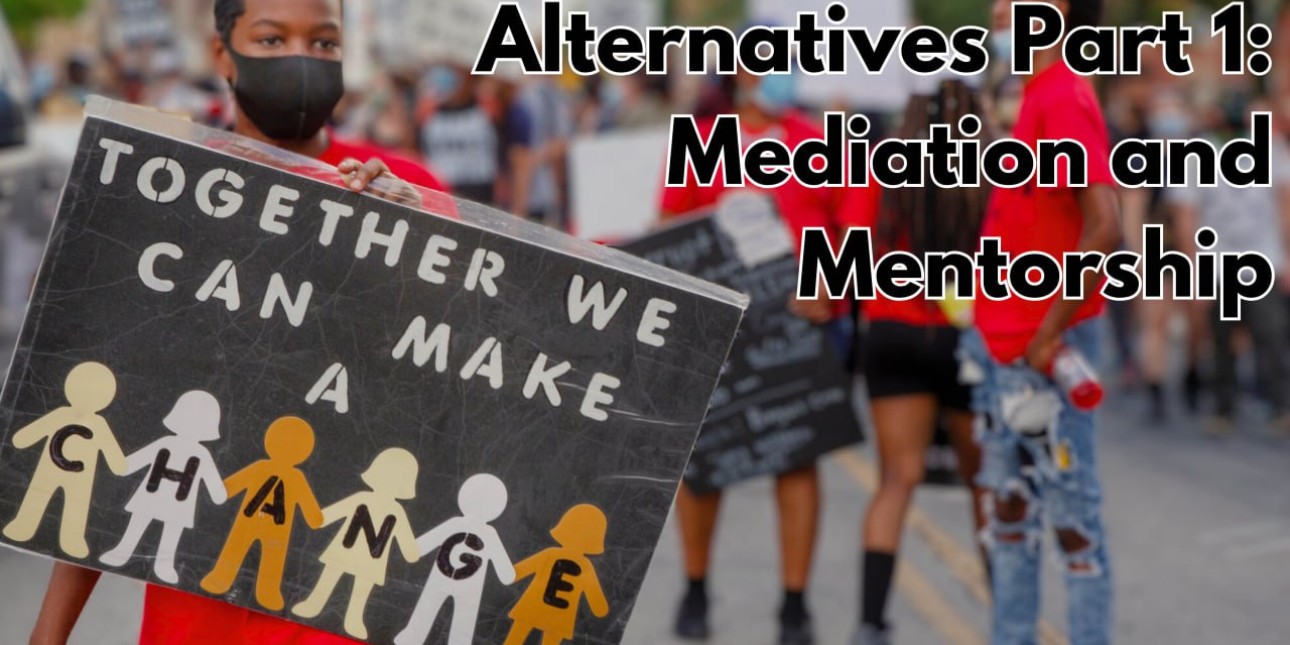 In Season 2 of our podcast Move It Forward, we explore the nature of street violence in Philadelphia and in similar cities, both now and in the late 80s and early 90s. While the media often frames gun violence as senseless, there is an unfortunate logic to violence in poor communities. We looked at the "solutions" our criminal justice system presents in previous episodes. In our latest episode, we explore alternatives to this punitive system.
Our Executive Director, Kris Henderson, invites us into the world of violence prevention through interviews with leaders who support people on both sides of conflict through mediation and mentorship. They each serve different communities, and they developed interventions with the particular needs and challenges of their specific context in mind.
Aqeela Sherrills of the Newark Community Street Team focuses on Community Violence Intervention, an approach that engages those with the highest risk of becoming victims, perpetrators, or experiencing both sides of harm. NCST was established at the city level—with the enthusiastic support of the mayor—to work with communities across Newark. They collaborate closely with city agencies and programs, working in hospitals with survivors of violence and coordinating with social service providers.
Kendra van de Water of YEAH Philly implements teen-led interventions to address the root causes of violence in West and Southwest Philadelphia. Through conflict resolution, community engagement, and economic opportunities, they have a transformative impact on over 400 young people each year.
Kempis "Ghani" Songster leads a restorative justice program for the Youth Art and Self Empowerment Project (YASP). Healing Futures is Philadelphia's first pre-charge, youth-focused restorative justice diversion program. Instead of arresting and prosecuting a young person, the Philadelphia District Attorney's Office refers their case to YASP for a facilitated meeting with the person harmed, their support systems, and other impacted community members. Participants then develop a consensus-based plan to repair harm. Once the plan is completed over the course of 3-6 months, no charges are filed and the case is closed. YASP then throws a party for the young person to honor the work they put into repairing the harm they caused.
Peacemaking is possible! These three organizations expand our imagination for what's possible when it comes to alternatives to our current criminal legal system. Check out our latest episode to hear how these innovative violence prevention projects are interrupting cycles of harm and helping people heal. You can listen to Move It Forward on the player below or check us out on Apple or Spotify.