Open Letter Against the Krasner Impeachment and in Defense of Philly Voters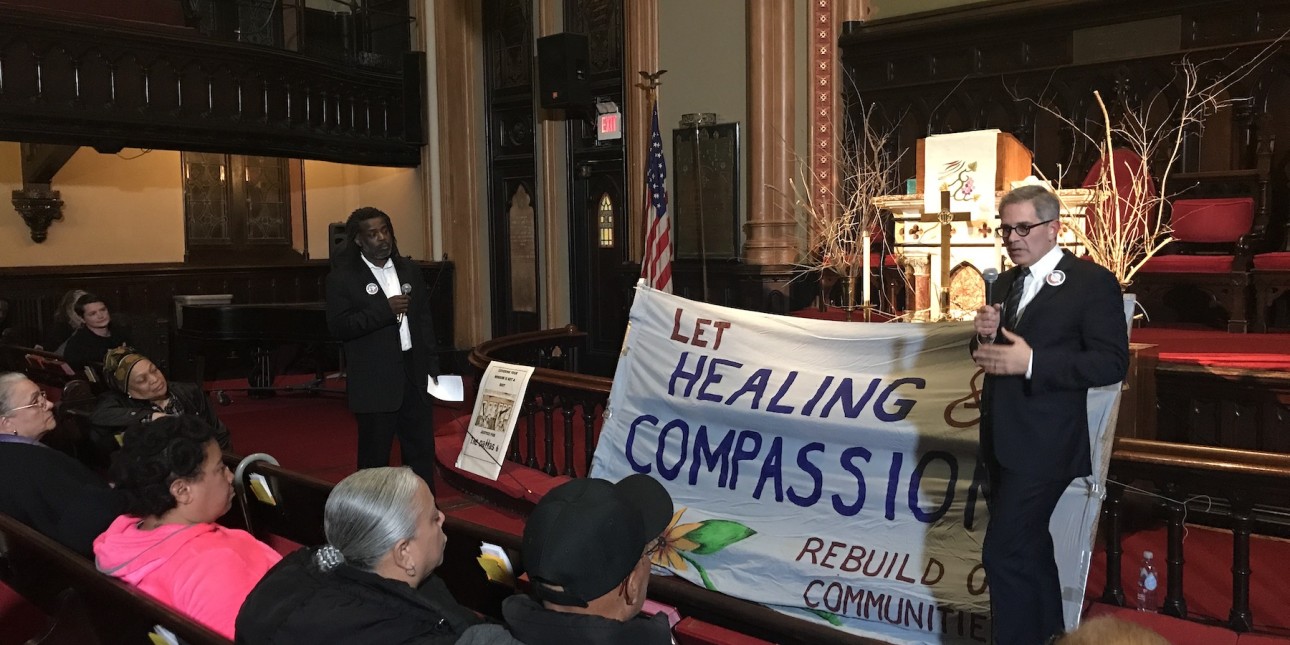 The following letter was sent to Pennsylvania House Speaker Bryan Cutler, House Majority Leader Kerry A. Benninghoff and House Minority Leader Joanna McClinton. We will -at anytime and always- defend the will of Black and brown voters and fight to uphold justice reforms that work to end the systemic and violent harm of mass incarceration.
Dear Representatives Cutler, Benninghoff, and McClinton:
We write today as a network of directly impacted organizers, legal advocates, civil rights and grassroots organizations to urge you to decline any attempt to impeach Philadelphia District Attorney Larry Krasner, a democratically elected public official. The efforts of members of the Pennsylvania House of Representatives to subvert the popular majority amid a very real gun violence crisis is merely a political spectacle that threatens the most sacred parts of our democratic process by design. This attempt to silence voters, and in particular Black voters, in the months leading up to the general election cannot be allowed.
Larry Krasner won in 2021 with more than 69 percent of the vote - an overwhelming majority. The election, which DA Krasner's opponents sought to make a referendum on public safety, became a rebuke to sweeping tough on crime policies that have, for decades, now stood in the way of addressing the real causes of violence. The root causes of violence in Philadelphia are due to the failure to address decades of poverty, unemployment, the crisis in affordable housing, and houselessness - all of which have been exacerbated by the COVID-19 pandemic and its attendant economic impacts.
At this moment, it is imperative that we do not waste time on a disingenuous endeavor to impeach a democratically-elected district attorney. The legislature has an opportunity to declare gun violence a public health crisis and move to enact legislation that addresses the structural and systemic inequities at the heart of that crisis. In fact, at the very moment intentions to impeach were being announced, the legislature voted down a slate of bills that sought to address gun violence.. Members of the legislature who are in support of impeachment clearly are not looking for solutions, but rather to undermine our democratic political process by dampening civic engagement and subverting the will of the majority.
We urge you to not allow spectacle to dominate our political process. Instead, hear our collective voice and respond in ways that will have material, life-saving benefits for our communities.
Sincerely,
Abolitionist Law Center
ACLU of PA
Amistad Law Project
Amistad Movement Power
BetterPA
Bible Way Baptist Church
Church of the Overcomer
Coaltion to Abolish Death By Incarceration
Coaltion to Abolish Death By Incarceration- Delco Chapter
Dignity and Power Now Philly
Free The Ballot
Frontline Dads Inc.
Healing Communities PA
Human Rights Coalition
Movement Alliance Project
Neighborhood Networks
Oil of Joy Worship Ministries Church
PENNfranchise Project
Pennsylvania Working Families Party
Philadelphia Justice Project for Women and Girls
Reclaim Philadelphia
Recovery Christian Center Urban CDC
Redemption Housing
Straight Ahead
The BrothaHood Foundation
The CHARLES Foundation
Unincarcerated Minds, Inc
Youth Art & Self-Empowerment Project
215 People's Alliance