Responding to the Mayor's Budget, Fighting for Mobile Crisis Expansion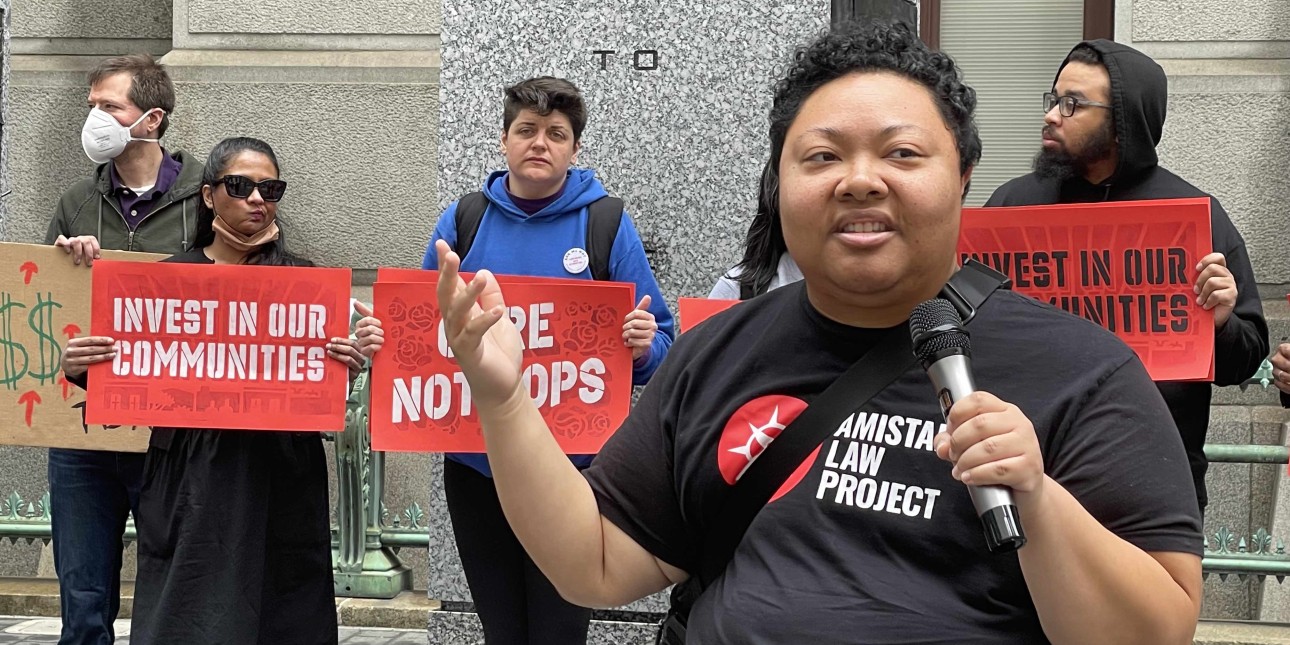 On Thursday, March 31st Mayor Kenney delivered a pre-recorded budget address to kick off this years Philly budget season. We stood with our communities to fight for what we need.
In the wake of the police murder of Walter Wallace Jr., a West Philly resident experiencing a mental health crisis who was killed while his mother pleaded for his life, people in West Philly rose up in anger and defiance. They made it clear that they were through giving cops a pass when they gun down a community member in crisis.
We fought to take cops off of mental health calls completely. We were heartened last year when we helped win a pilot program of non-police mobile crisis units, housed within Department of Behavioral Health and Intellectual Disability Services (DBHIDS), that would respond to mental health emergencies. We celebrated the move as a good first step.
However, as Mayor Kenney's proposed budget makes clear, the city is not prioritizing taking the next necessary steps to build the mental health crisis infrastructure our city desperately needs. While funding increased for mobile crisis in the proposed FY23 Philly budget, it only allows the city to fully roll out the pilot program  announced last year. The pilot program is comprised of only four teams which is not enough to cover our whole city 24/7.
Parallel to mobile crisis teams the Mayor continued to push co-responders in his budget address, which pair an armed cop with a mental health professional. An armed cop may traumatize of harm the person who is in crisis. We reject this model and believe Philly must prioritize non-police mobile crisis expansion, because it is the standard of care.
For these reasons and more, we joined fellow members of the Alliance for a Just Philadelphia outside of City Hall several hours after Mayor Kenney's budget address to present 'A People's Response for a Just Budget.'
Fighting for public safety alternatives, we stood shoulder to shoulder with housing advocates, library and rec center workers fighting for essential services and people from working class communities all over the city fighting to pass a wealth tax so the rich pay their fare share.
"Were here today fighting for lots of different issues., but we realize that all of our issues are connected," said Kris Henderson of Amistad Law Project, "Instead of fully funding mobile crisis response so there is 24/7 access across this city and people can call 911 and get a mental health professional to show up [for people in crisis], what we have is a modest amount of money in city budget that will still keep us at this pilot phase we were in last year…there are the resources to give our communities the things we need to keep our communities safe."
The FY23 budget contains a 24 million increase to the police budget and some members of City Council ,such as Cherelle Parker and Derek Green, are proposing even further increases to 'hire more officers' while the city struggles to fill 500 fully funded vacant positions, We know that this is a false solution that will not bring our communities the safety they need.
"We already know that cycle after cycle, the police budget is increasing. So is the homicide rate.",  Nicolas O'Rourke from Working Families pointed out.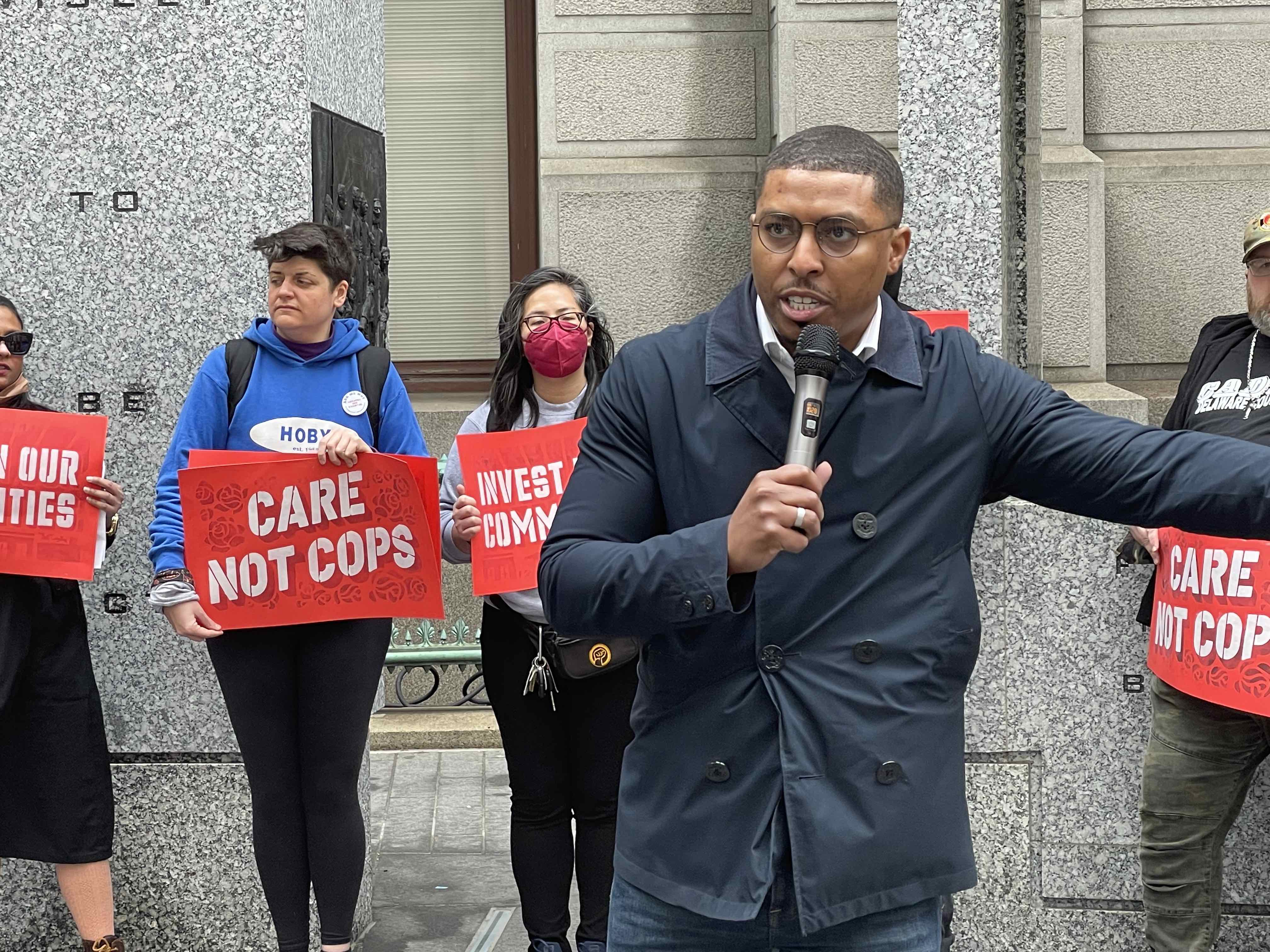 Sunita Balija, a union member with AFSCME DC 47 and a librarian made clear that we can get our communities the resources they need by reallocating wealth in society and reorganizing city services, "We can and must shift money away from the police and that means retraining and redeploying union members in the police, prisons and courts to community serving departments. The key is putting more money in the right places like the libraries or the rec centers to keep our youth safe and engaged. The second key is to tax the rich. Tax the corporations and demand that non-profit health systems and local universities pay a fair share of what they say are tax exemptions so they can actually pay for the city that helps keep them alive."
One thing is for certain. With a unified response just hours after the Mayor's budget address and weeks of debate in city council ahead we are just getting started. We know that if people in our city get organized that we can shift the political weather. We can win a budget that serves all Philadelphians and makes certain that we are setting up our communities to succeed.
Make sure your voice is heard. Take a moment to sign our petition for full mobile crisis expansion below.