THURSDAY 9/16: Join Us for a Meeting on Political Power in Our Communities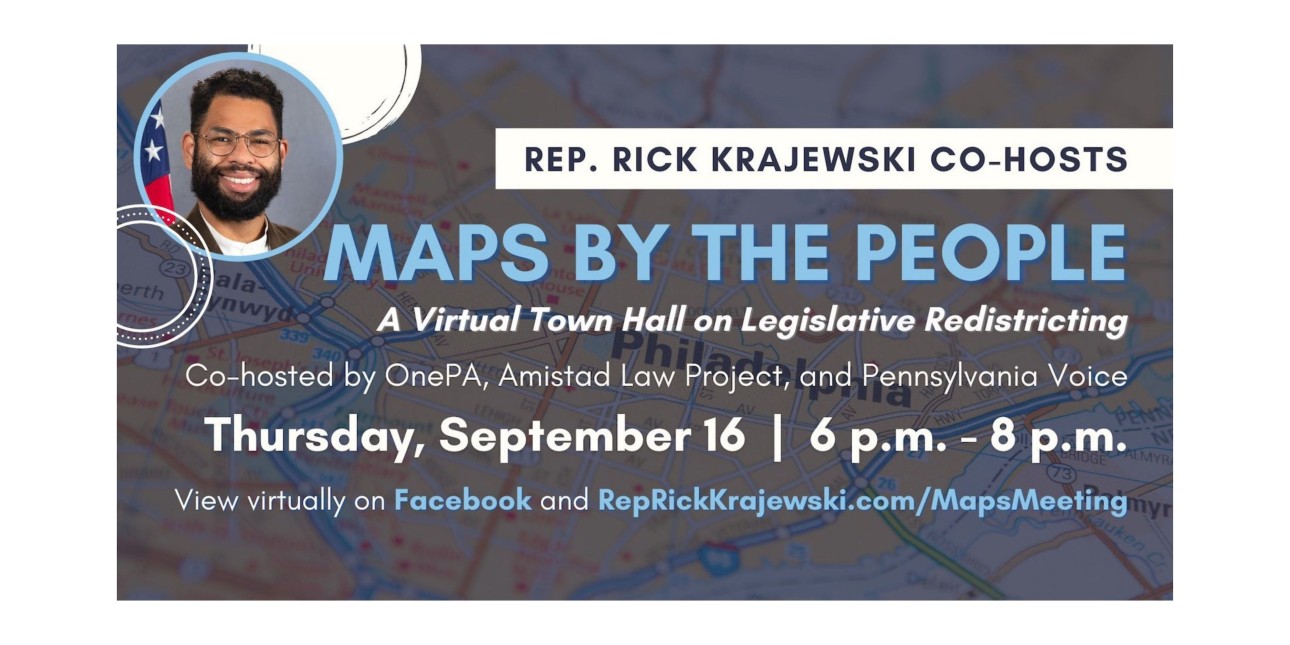 This Thursday we'll be holding a virtual town hall with State Representative Rick Krajewski, Pennsylvania Voice and One PA about a process underway that will determine our political future. Pennsylvania is currently drawing new political maps – known as redistricting – that will impact the power of your vote. The process will determine how our communities are represented in Harrisburg.
In order to bring people home from prison, create alternatives to policing and secure the resources we need to thrive, our communities must have the political power we deserve. Join us and our allies to learn more about the process of political mapmaking and help contribute by taking part in a participatory map making activity with us at the town hall.
Register here and be part of the process of securing political power for our community Thursday at 6 PM!