Today Rell, Felix and James Are Free: The Story of How We Got Here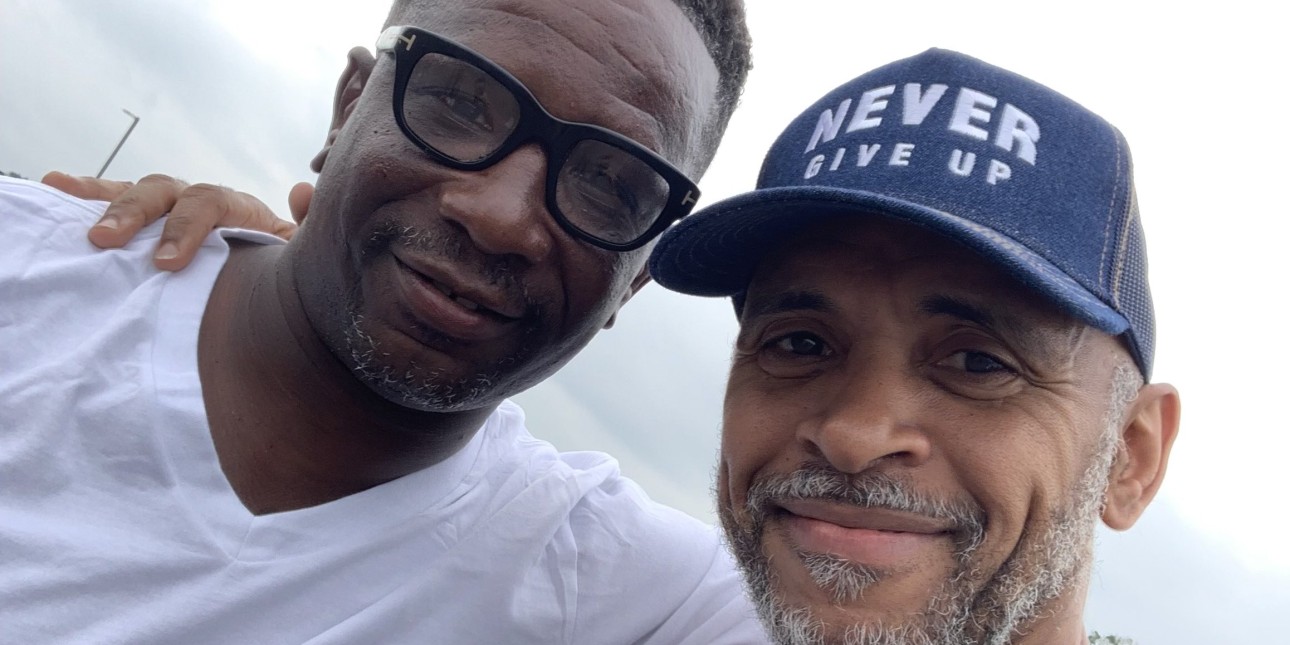 On Thursday, July 14th Governor Wolf signed off on the commutations recommended by the Board of Pardons in April. Today most of them are free for the first time in decades. We celebrate the release of our clients Terrell Carter and James Jackson, our friend (although not our client) Felix Rosado and 4 others. Another one of our clients Michael Lyons had his life without parole sentence commuted, but remains incarcerated on another 5-10 year sentence which we hope will be resolved by future action of the Board of Pardons. This freedom victory is beautiful, immense and the result of years of organizing and legal work by people both inside and outside of prison.
We thank Governor Wolf and the Board of Pardons for granting mercy and the Philadelphia DA's Office for supporting the applications of the people from Philly that have been granted release. We are deeply grateful to Rachel Lopez and the Andy and Gwen Stern Community Lawyering Clinic with whom we partnered on the cases of Terrell Carter and James Jackson and we are indebted to their powerful work. And of course we are always grateful for our movement partners and comrades at Abolitionist Law Center who are thought partners throughout all of our work.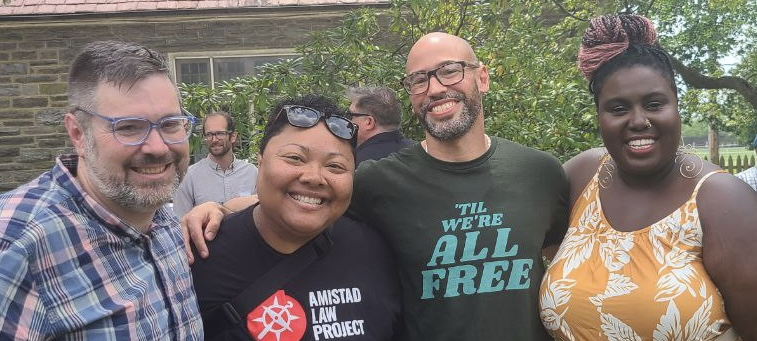 For months, we helped our clients prepare for their interviews with the Board of Pardons and assisted them as they navigated the commutation process and we are overjoyed that this work has now come to a successful close. We must be unequivocal however when we say that these people coming home are their own liberators. They did the hard work to turn around their lives and search for redemption. And for years most of the people coming home built powerful connections with those on the outside drawing people to support their struggle. They have freed themselves.  We can tell some of the story of how this freedom victory came to be by focusing on two of the people who are free today: Terrell Carter and Felix Rosado. 
We first met Rell and Felix roughly seven years ago through inside/outside organizing with people in Pennsylvania prisons. While we were helping to pull together the nascent Coalition to Abolish Death By Incarceration along with members of Reconstruction Inc., Decarcerate PA and Human Rights Coalition, we partnered with a number of incarcerated organizers across the state. At SCI-Graterford, we entered into a deep relationship with Right 2 Redemption which became one of the core founding organizations of CADBI. 
At the time that we met, Rell was the chairman of Right 2 Redemption and Felix was a dynamic organizer who was involved in that group of incarcerated organizers and also a restorative justice practitioner inside of prison. In our early work to meet with legislators around the state both of their families played key roles. Felix's mother Iris led efforts in Berks County to get legislators in Reading and the surrounding area to support second chances for incarcerated people who had turned around their lives. Rell's sister Kim King became an outspoken advocate who deftly intervened in the public discourse to trouble the waters of the victim/offender dichotomy by pointing out that many people, including herself, both had loved ones in prison and had lost loved ones to gun violence. At CADBI's first action, a Mother's Day event in 2016 that protested DA Seth Williams harsh sentences for juvenile lifers who were being resentenced, Rell's sister was among the speakers.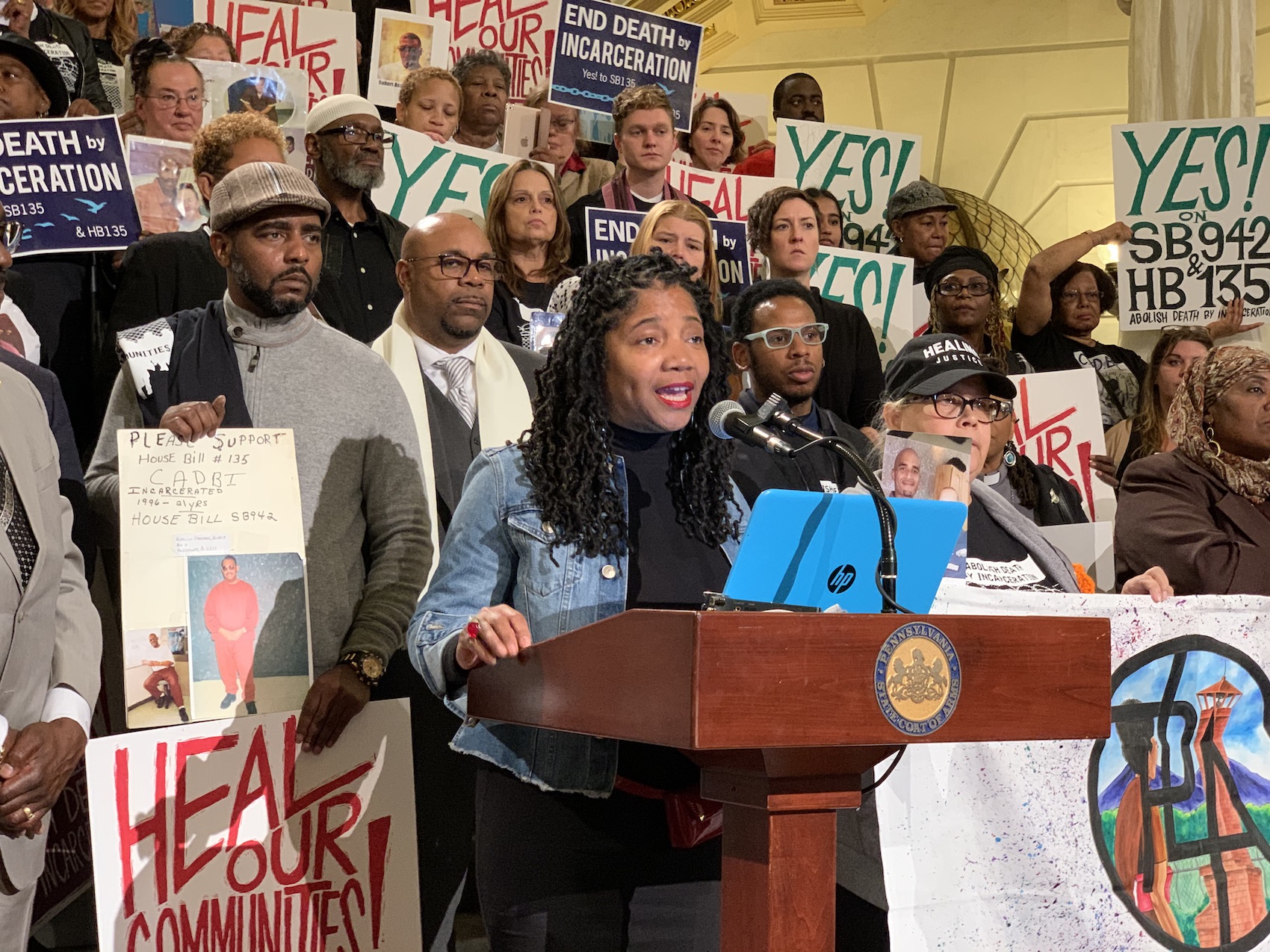 Both inside and outside prison walls, Rell and Felix, their families and many others helped build a movement over the years to change what is possible. 
Beginning in the mid 2010s, people in Pennsylvania who had loved ones serving life without parole and long-term sentences, started telling their stories in public. Over the years we rallied in Harrisburg, organized with families across Pennsylvania and found creative ways to smuggle out the stories and amplify the voices of those serving death by incarceration. We pushed the Board of Pardons to commute more life and long-term sentences, met with countless decision makers, protested some of them and spoke out in the press.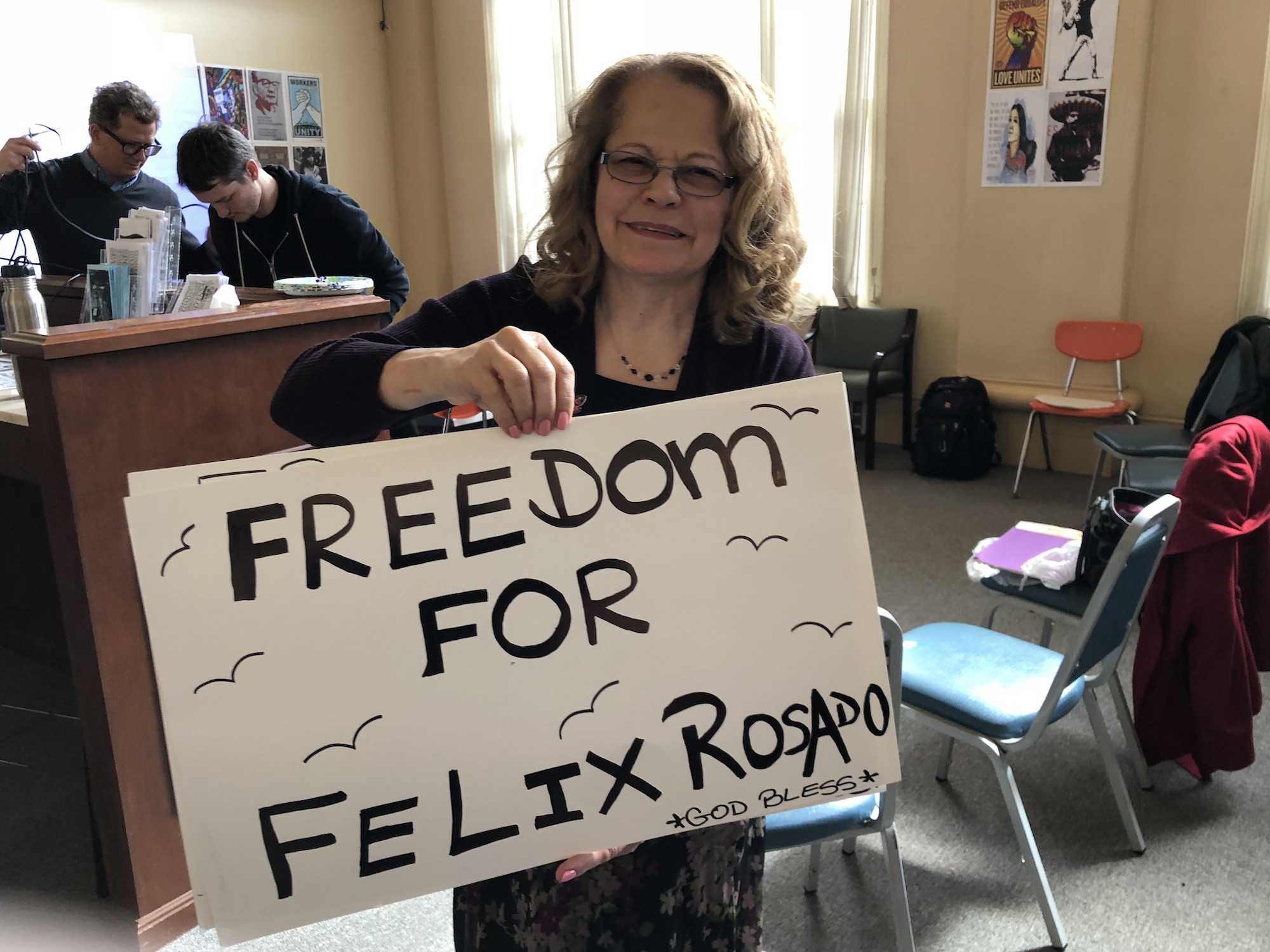 None of this would have been possible if incarcerated people serving the sentences hadn't organized with each other on the inside of prison walls to strategize and inspire their families and friends to get involved in the struggle.
When groups like Amistad Law Project and Abolitionist Law Center were founded in Pennsylvania there wasn't a single bill in the state legislature that proposed any mechanism for release for incarcerated people who had worked to redeem themselves. Today there are numerous legislative proposals: commutation reform, parole for lifers, geriatric parole, medical parole and even a bill that would take into account family hardships, such as the death of family member, as a condition for early release. While we are still a ways off from passing these bills, their existence is a testament of the movement that people like Rell and Felix were a part of building from inside prison walls. 
Importantly, the Board of Pardons was considered almost entirely to be a dead end. In the full decade before 2016, only 6 lifers were granted commutation. From 2018 onward we have seen 51 people serving life without parole and long-term sentences come home from prison through the Board of Pardons. How did this happen? People made the lack of commutations a public issue and mobilized. People, directly impacted by death by incarceration, inspired Lieutenant Governor John Fetterman to become an outspoken advocate for second chances at the Board and movements such as ours pressed other members of the Board to do the right thing and commute more sentences. While we would like to see a Board that one day grants release to people solely based on their rehabilitation and does not allow negative victim impact statements to serve as a veto on freedom, the Board of Pardons has made much progress in the past 5 years. This has happened, because movements have changed the political weather somewhat around the idea of second chances and thus the political calculus around granting second chances at the Board of Pardons. 
These are some of the reasons that we say so emphatically that Rell, Felix and the others coming home are their own liberators. They fought powerfully for their freedom, drew people to be in solidarity with their struggle and helped inspire groups such as Amistad Law Project to build and fight.
We could not be happier to be in movement with these exemplary individuals and could not be happier that they have come home. We look forward to building the movement to bring home so many more shoulder to shoulder with our friends, comrades and clients who have just been released.