Treatment Not Trauma and Amistad Take Action for Non-Police Mobile Crisis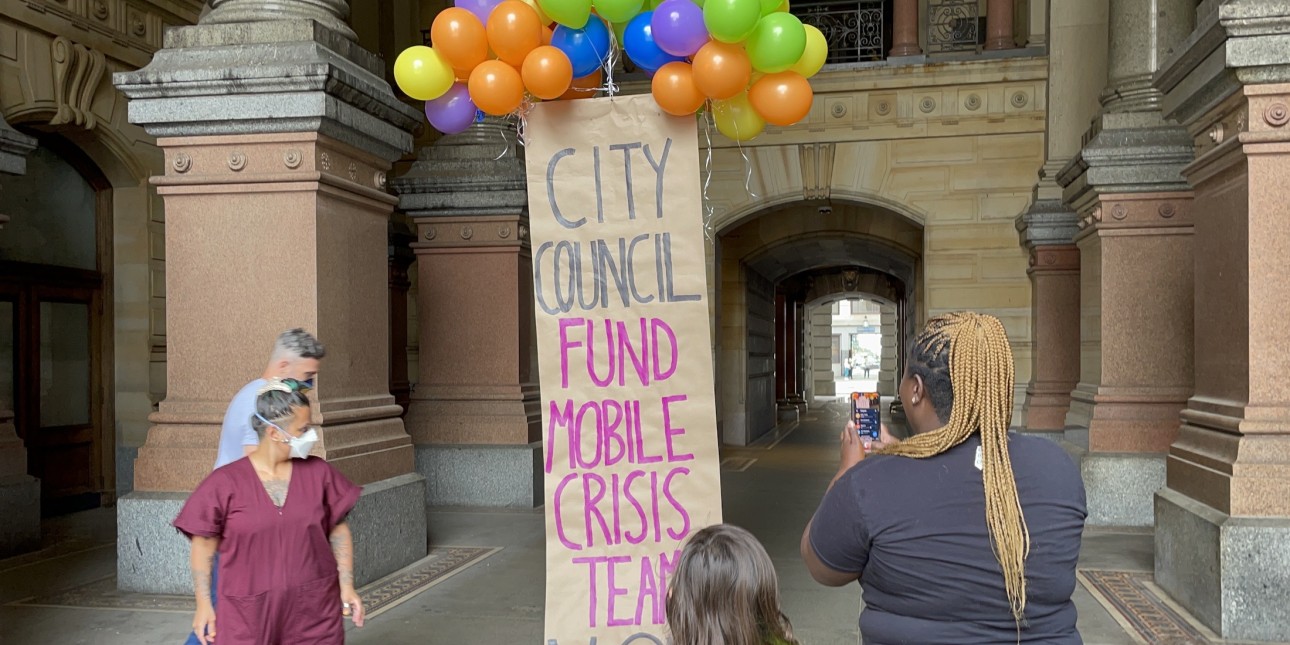 On Thursday, June 16th at 10AM at the north entrance of City Hall, the Treatment Not Trauma Coalition, an alliance of social workers, mental health care advocates and racial justice and community organizations, released a colorful banner that called for more mobile crisis funding affixed to balloons.

At the same time, Philadelphia City Council met and continued to push forward a budget that prioritizes tax cuts for businesses while purporting to help everyday Philadelphians. Councilmembers Kendra Brooks, Helen Gym, and Jamie Gauthier continue to oppose wage and business tax cuts that reduce revenue at a time when Philadelphia needs more resources. Further, City Council shamefully refused to vote on Councilmember Brooks's wealth tax proposal which would ensure that there is enough money for our schools, parks, libraries, and other vital public goods. Watch a video of the action below: 
In 2020 Walter Wallace Jr. was murdered by Philadelphia police officers while he was in the midst of a mental health crisis. Amistad Law Project and the Treatment Not Trauma Coalition continue to demand increased funding in the FY2023 budget for a non-police response to mental health crises.

In 2021, the city allocated $7.2 million in funding to pilot an overhaul of the mobile crisis infrastructure and create a much larger and more comprehensive response. However, the Department of Behavioral Health and Intellectual Disability Services has rolled out the program slowly while the agency continues to support the problematic police "co-responder" program, which pairs law enforcement with a clinician.

We demand that the city double its current commitment to mobile crisis team expansion in FY2023 to $20.8 million. We believe that mental health crisis response should be safe, timely, trauma-informed, and clinician-led.