Tweet at Mayor Kenney to Demand Non-Police Mental Health Crisis Response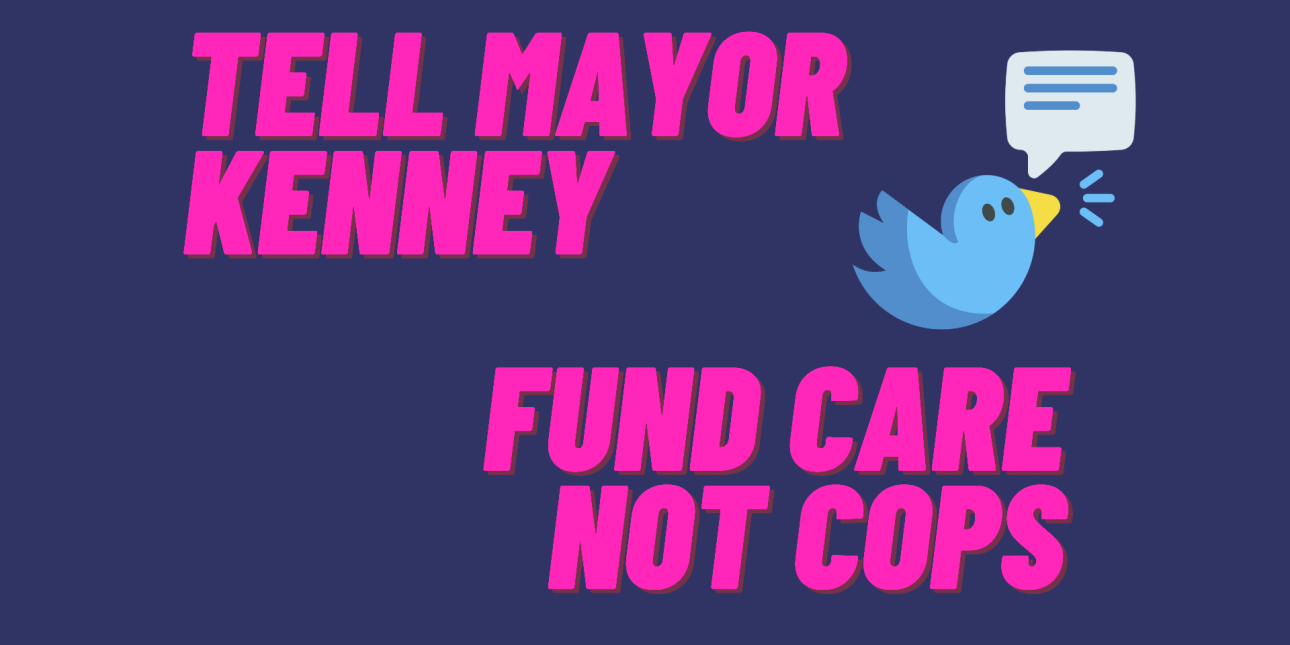 THIS THURSDAY Join us in demanding a just mental health crisis response for Philly.
Philadelphians should be able to call 911 for a loved one in mental health distress and get help from trained mental health professionals, not cops!
The 'Coresponder Model' has been presented as a solution to this problem but while a mental health professional will show up they will be accompanied by an armed cop who is getting paid more than the mental health professional!
On Thursday tweet at @PhillyMayor and demand the $7MM currently earmarked for the coresponder program be moved to mobile crisis units. Also demand that the contractor Merakey pay the vital members of the mobile crisis teams a fair wage!
We deserve systems which keep us safe not ones that harm us!