Updates from Our Continued Fight for Non-Police Mobile Crisis Teams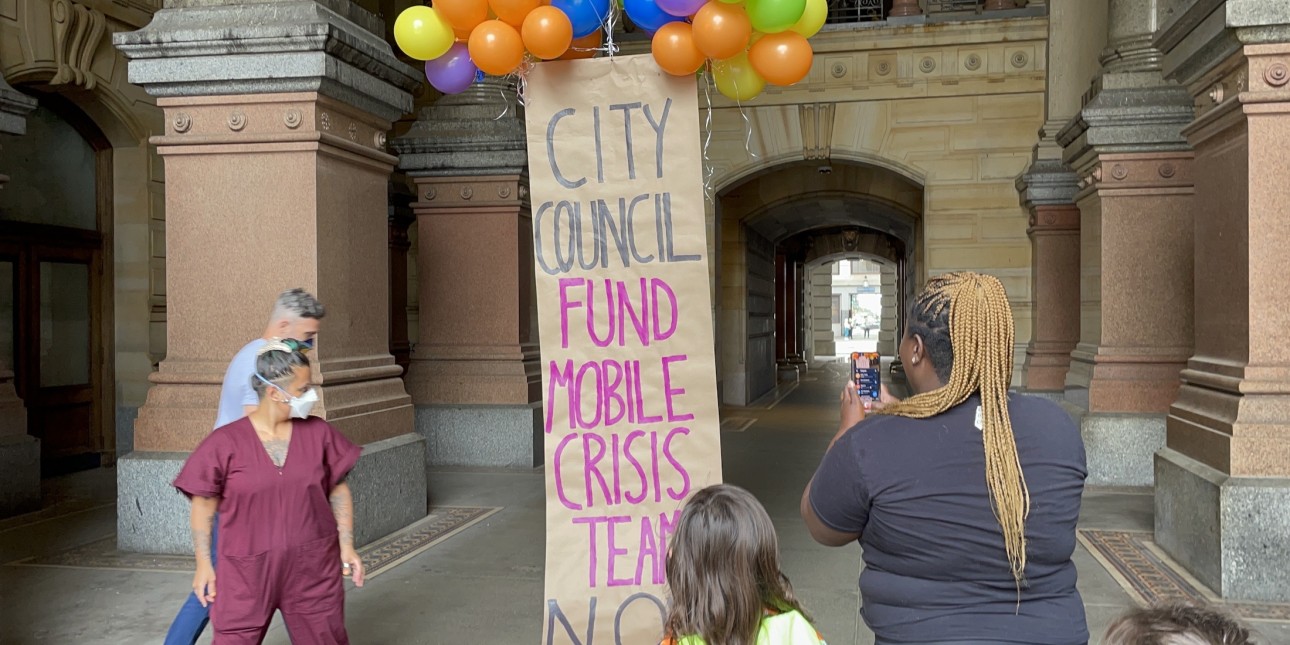 Since the murder of Walter Wallace Jr in October 2020, Amistad Law Project and the Philadelphia Treatment Not Trauma Coalition (TNT) have been fighting to get law enforcement out of the business of responding to mental health crises in Philadelphia. If you are having a medical emergency and call 911 you get an ambulance and if you are in mental health crisis you should get trained mental health professionals. 
In the years since we launched our campaign, we have had some notable successes. We pushed the city to invest in non-police mental health crisis response, and Philadelphia allocated funding for an over $7 million pilot program run by the Department of Behavioral Health and Disability Services to expand mobile crisis units in 2021 and in 2022, after continued advocacy, that number increased to $10 million. A mobile crisis team consists of a licensed mental health professional, a medical professional, and a certified peer specialist, someone who has lived experience and can relate to families in crisis.
We demanded that mobile crisis teams must be available citywide on a 24/7 basis, and the city expanded from operating only two teams on weekdays during business hours to 13 teams operating 24/7 on weekdays and 6 teams on weekends as of December 2022.
While these critical changes are a huge improvement over what the city offered before, they are not nearly enough. We have been disappointed with the slow rollout of mobile crisis expansion, concerned with how important, life-saving details are being implemented, and frustrated by lack of transparency and being held at arm's length despite initial promises to include the community and advocates in building the program. Meanwhile, Philadelphia has failed to significantly increase funding or capacity for the program beyond the pilot level.
That's why Amistad Law Project and the Treatment Not Trauma coalition decided to re-evaluate and shift our strategy to make sure that our communities are centered and that we have the ultimate say in how mental health crisis response happens in our city.
This budget season has been overshadowed by an election that will decide Philly's next mayor and a substantial portion of vacant city council seats. Leaning into that reality, we are making non-police mental health crisis response an issue that every candidate seeking to represent us must address.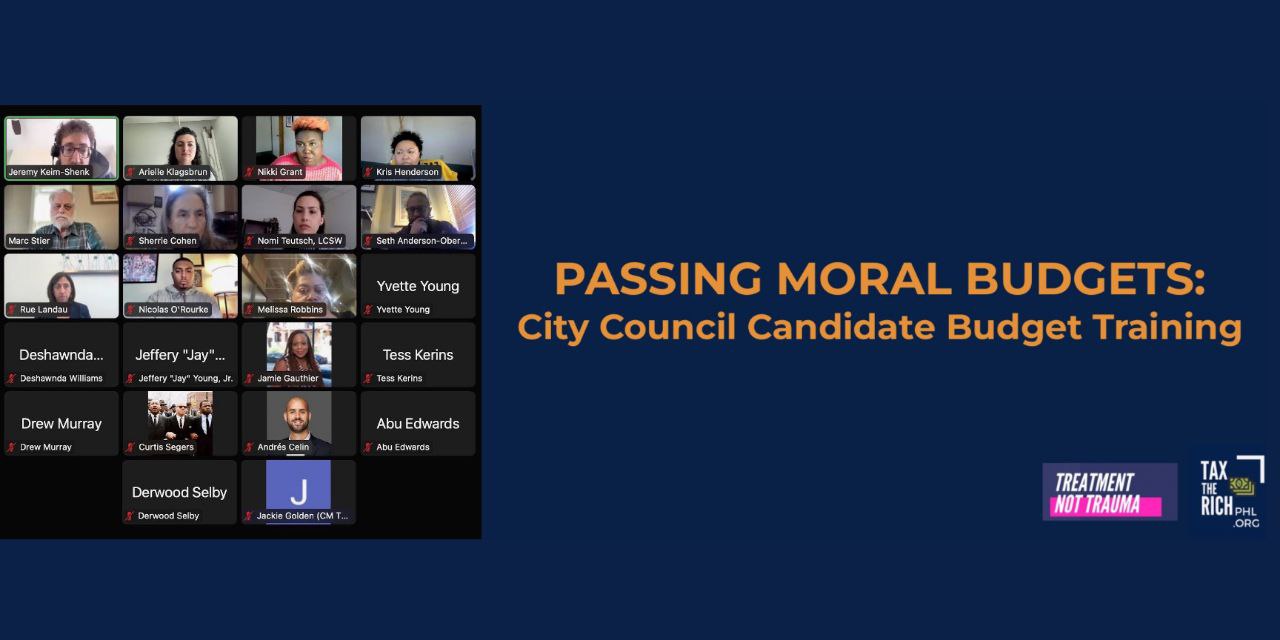 We started by partnering with the Philly Revenue Project and PA Budget & Policy Center to host a city council candidate budget training. We invited all city council candidates to learn about the city budget process and introduce them to our campaign so that whoever wins, they will be educated on our issues.
At the Alliance for A Just Philadelphia's People's Forum, we received commitments from almost all the city council at-large candidates (and all in attendance)  that they will support increased funding for mobile crisis teams and community-led decision making processes when it comes to alternatives to policing. 
For the rest of the election cycle, we will make sure that every single candidate for mayor not only tells us where they stand on fully funding mobile crisis expansion but how they will include us in shaping non-police mental health crisis response. 
We will keep fighting to save lives in Philadelphia and make sure that all across the city, communities have the resources they need to thrive. We have a vision, and we won't stop until we win. Sign up below to join our rapid response network so you can stay up to date about actions you can take to help us get the critical mental health resources our communities need.