Victory: Philly City Council Increases Mobile Crisis Funding by 3 Million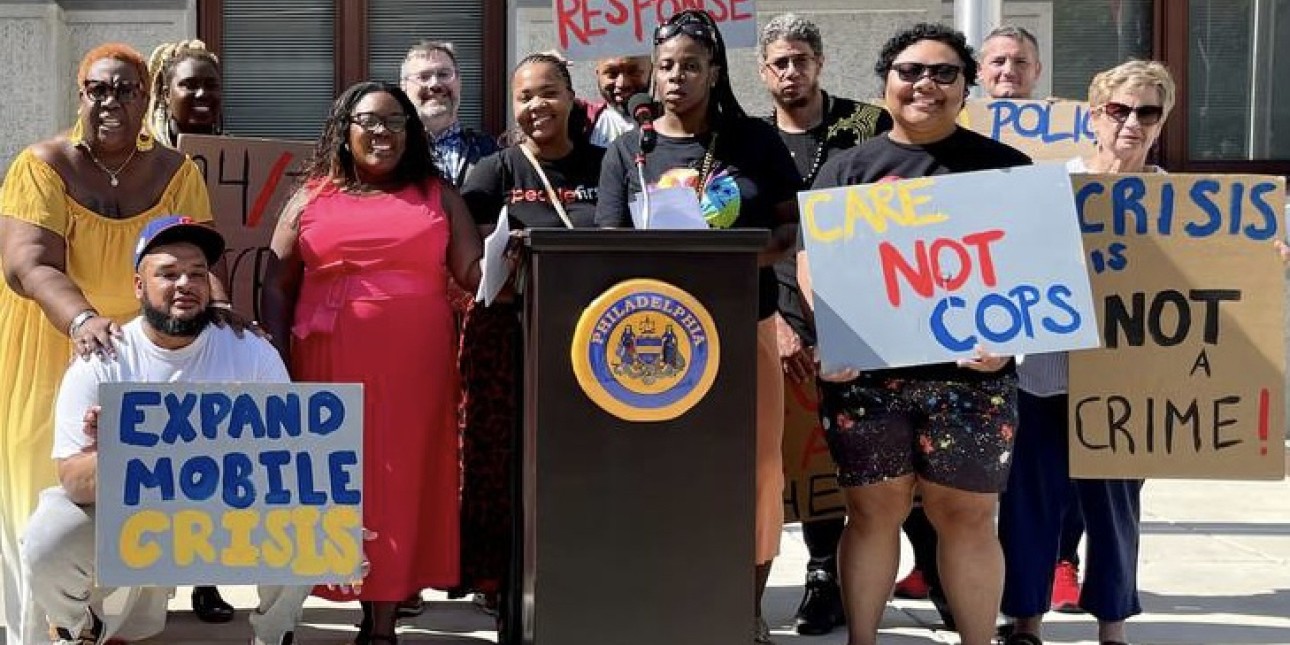 We are overjoyed to announce that Philadelphia City Council approved $3 million in additional funding for mobile crisis units in Philadelphia. This means more mental health first responders will be hired, trained, and available 24/7 to serve people in crisis. This increase was hard-won and we're grateful.
After the police killing of Walter Wallace Jr, we began a campaign along with the Philadelphia Treatment Not Trauma Coalition for non-police responses to people in mental health crisis. In 2021 we helped win the initial 7.2 million for mobile crisis teams and in 2022 we collectively took that amount to 10 million.
Just last week with the Philadelphia Treatment Not Trauma Coalition and a number of members of Philadelphia City Council we took action to call for increased funding of mobile crisis teams at a press conference. Funding mobile crisis teams is an essential program. If you are having a medical emergency and call 911, you get an ambulance. If you are in a mental health crisis, you should get trained mental health professionals. We celebrate the expansion of this life saving service to a budget of over 13 million.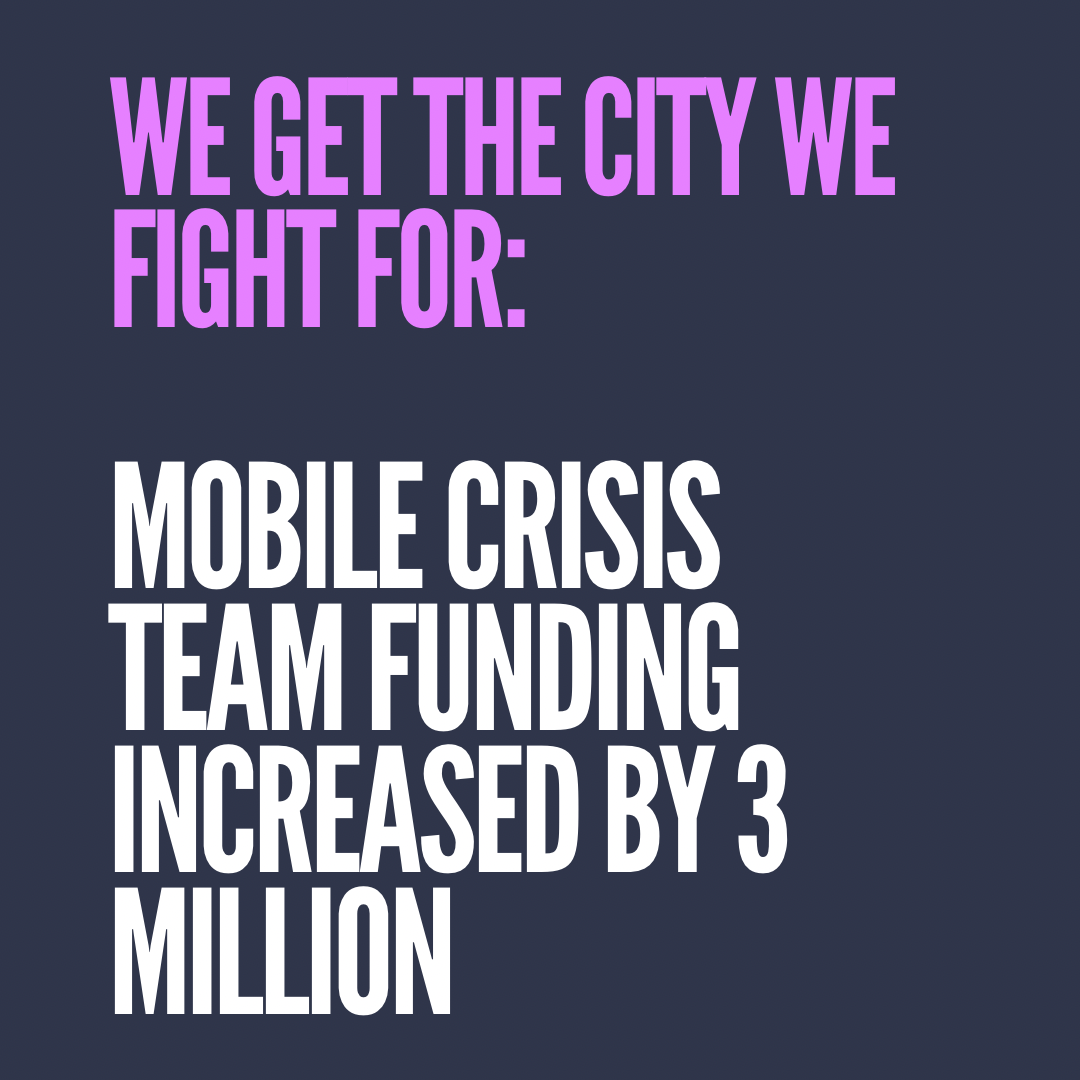 We are grateful to Councilmember Kendra Brooks and Councilmember Jamie Gauthier who have stood with us in this fight for years. We give huge thanks to Councilmembers Jones, Squilla, Driscoll, Johnson, Vaughn and Harrity and also to Rue Landau who joined with us to call for increased funding and mobile crisis expansion.
As Councilmember Brooks pointed out at the press conference, "Right now, over 200 people a day are reaching out for support with mental health crises. The need for help is outpacing the support our city can offer." Philadelphia City Council in this instance took the right action to address the urgent needs of our communities.
While we are grateful for mobile crisis expansion we must also point out how this budget fell dangerously short. It's shameful that our city gave tax cuts that will benefit mega-corporations while underfunding the vital neighborhood services fought for by Councilmember Jamie Gauthier. in her Just Services platform Our communities deserve essential services more than wealthy people deserve a tax break. Full stop. It is essential that we speak out on this matter, because moving forward with such tax cuts backed by the Chamber of Commerce which will benefit wealthy business owners could endanger mobile crisis teams in the future. Communities in Philadelphia -especially Black and brown communities that have been historically underserved- deserve more.
Furthermore an additional $55 million in the police budget continues a trend of steady growth since 2013 with little return on investment. We are funding the police more, but are less safe and this is why we call for the funding of alternatives such as -violence interrupter programs, mobile crisis teams and essential neighborhood services that reduce blight- that can make us safer. 
We have a lot of work to do. However, expanding mobile crisis teams is a good step in the right direction and we enthusiastically celebrate it.  We must applaud each and every victory in the fight to make our city a place where essential caring services to people in crisis are available 24/7 in every corner of the city. Today we moved closer to that reality and we applaud everyone who helped us move the needle towards justice for the people of Philadelphia. Sign up below to mobilize with us as we continue to fight to make the city and the services we need a reality.