Victory: Philly Expands Non-Police First Responders for Mental Health Calls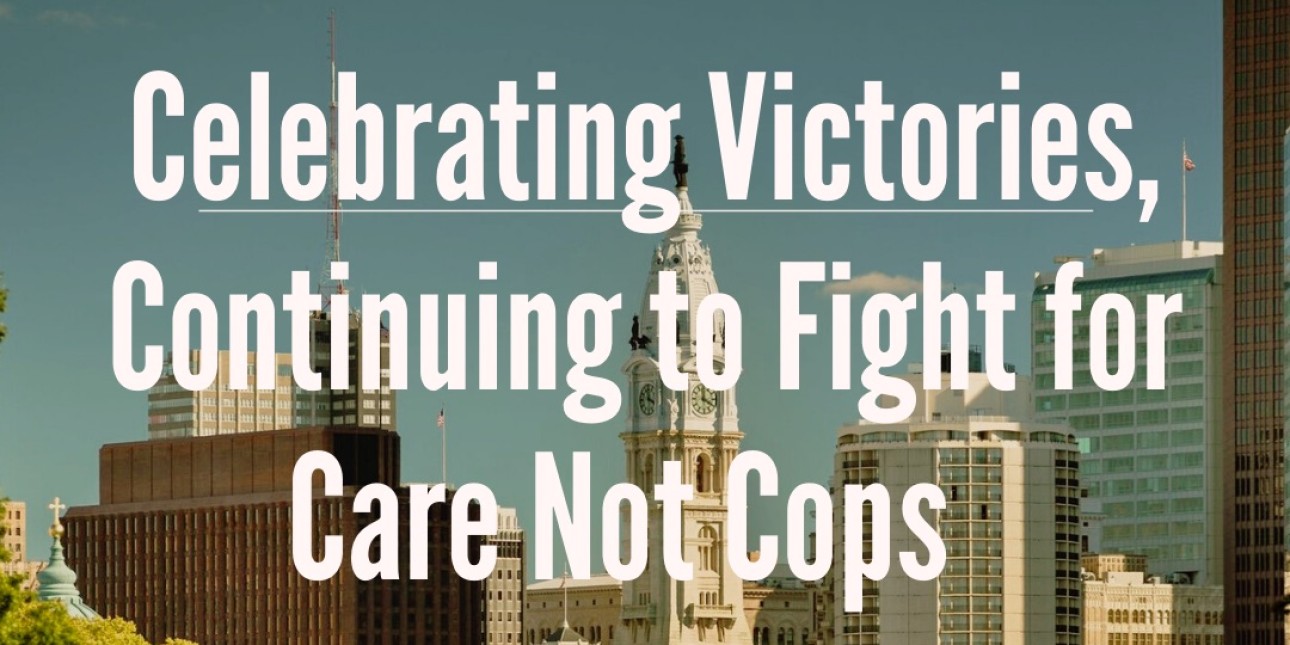 The amended Fiscal Year 2022 Budget has just passed out of committee at City Council and is all but certain to pass a final vote early next week.
We are heartened that this budget funds critical Mobile Crisis Units that can respond to situations involving mental health crises without the police. Initial funding for Mobile Crisis Units is set at 7.2 million and we will fight to see that expanded in the years to come. Amistad Law Project and the Treatment Not Trauma coalition helped to secure this win through our advocacy efforts with Department of Behavioral Health and Intellectual disAbility Services and City Council and it's a step in the right direction.
Every Philadelphian should be able to call 911 when they or a loved one are in distress and get support and care.
However, this budget has also funded the expansion of the coresponder program which pairs a mental health professional with an armed police officer. This is an expansion of the power and duties of the police and we oppose it in the strongest terms possible.
Communities across the city need many more resources. We need youth powered anti-violence initiatives to reduce gun violence. We need jobs programs and housing programs. And we absolutely must be able to call 911 for loved ones experiencing a mental health emergency without bringing an armed cop into the mix who may traumatize or harm those experiencing distress.
Philadelphia can afford these services if we tax the rich and stop giving the Philadelphia Police Department hundreds of millions of dollars every year.
We, alongside so many of you, fought hard this budget season and we celebrate the funding of Mobile Crisis Units and other movement victories. We know this is a marathon not a sprint. We'll be working to make sure the mobile crisis unit expansion implementation sets us up for success so that in the next year we can do away with the coresponder program entirely.
We are collectively imagining new ways of caring for one another and demanding that the city provides services that heal instead of harm. We know that our fight against injustice must be grounded in love for each other. That is how we will build a movement that can go the distance. Thank you to everyone who took part in our call-in days and social media days of action for mobile crisis response teams and to all members of City Council who stood alongside us in this struggle. We have nothing to lose but our chains. Let's continue to fight for a budget and a city that gives our communities everything we deserve.