VIDEO: Amistad Co-Hosts 'Judge The Judges' Candidate Forum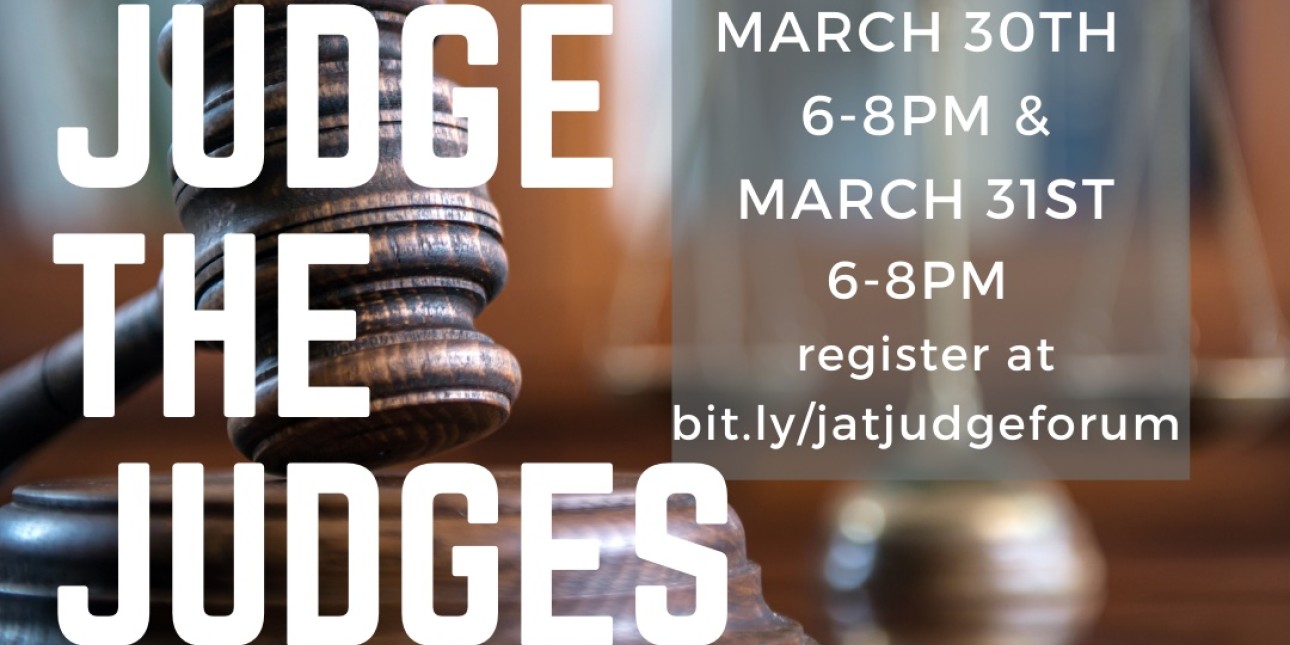 On March 30th and March 31st Amistad Law Project co-hosted a two day virtual 'Judge The Judges: Judicial Candidate Forum' for candidates running to be a judge in the First Judicial District. This year, there are 8 vacancies in the Court of Common Pleas and 3 in Philadelphia Municipal Court. Philly voters will cast their ballots in the primary election on Tuesday, May 18th. Judge elections are 'low information' races that often go without much civic engagement. On election day many voters don't know anything about the candidates or where they stand on the issues. The Judge The Judges forum helped to remedy that problem. Over two days, community members directly impacted by mass incarceration asked the candidates questions and educated them on how the criminal legal system harms people who are caught up in its grip.
Click here to watch DAY ONE and DAY TWO of the 'Judge The Judges' forum and learn more about the candidates.
The forum was organized by the Judge Accountability Table of which Amistad Law Project is a member. Amistad Law Project's Policy Director, Nikki Grant, serves as the Court Watch Coordinator the Judge Accountability Table. The Judge Accountability Table consists of 215 People's Alliance, Abolitionist Law Center, Amistad Law Project, Coalition to Abolish Death by Incarceration (CADBI), Decarcerate PA, Democratic First Ward, Free the Ballot, ICE Out of Courts, Lilac, One PA, Philadelphia Bail Fund, Philadelphia Community Bail Fund, Philadelphia Neighborhood Networks, Reclaim Philadelphia, Straight Ahead!, Working Families Organization and Youth Art and Self-Empowerment Project. Visit the Judge Accountability Table's website to learn more about this dynamic coalition.