Video: Death By Incarceration Is Torture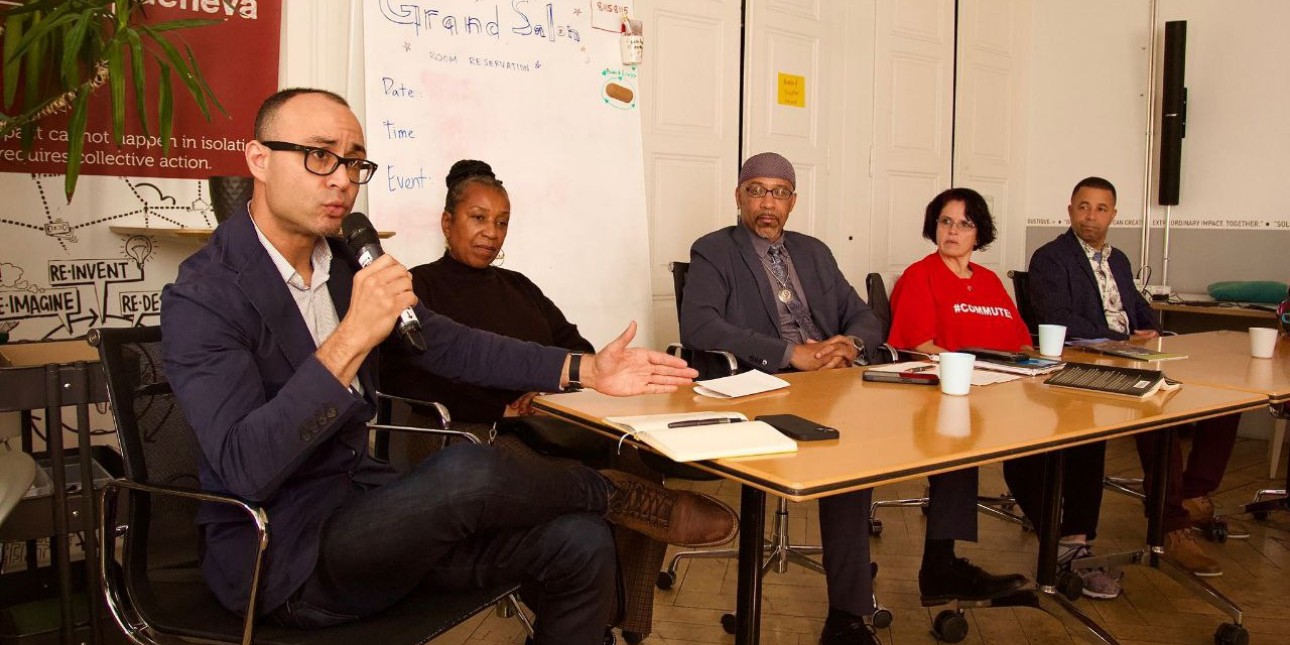 On the occasion of the UN Human Rights Committee's (HRC) review of the United States, a delegation of directly impacted people and advocates challenging the United States' racially discriminatory and cruel practice of death by incarceration (DBI), more commonly known as life imprisonment, held a side event on October 17, 2023 in Geneva, Switzerland to amplify the demands in their joint-shadow report to the HRC.
This event began with the screening of Amistad Law Project's short film "No Way Home", a documentary about a mother's struggle to reunite her family and end mandatory Life Without Parole in Pennsylvania, as well as an animated short and video short from The Visiting Room Project.
Although life imprisonment is often viewed as an alternative to the death penalty, in this panel, formerly incarcerated people, their loved ones, and advocates from the United States discuss the cruel reality of these sentences and describe why it's important to refer to them as "death by incarceration" or "the other death penalty". Check out the joint shadow report here. Learn more about the UN delegation here.
MODERATOR:
Nikki Grant – Amistad Law Project
PANELISTS:
Robert Saleem Holbrook – Abolitionist Law Center (Pennsylvania)
Patricia Vickers – Human Rights Coalition and Coalition to Abolish Death by Incarceration (Pennsylvania)
Kelly Savage-Rodriguez – Drop LWOP and California Coalition for Women Prisoners
Stanley "Jamel" Bellamy – Release Aging People in Prison (New York)
Anthony Hingle – The Visiting Room Project (Louisiana)