VIDEO: Nikki Grant Speaks at People's Budget May Day Action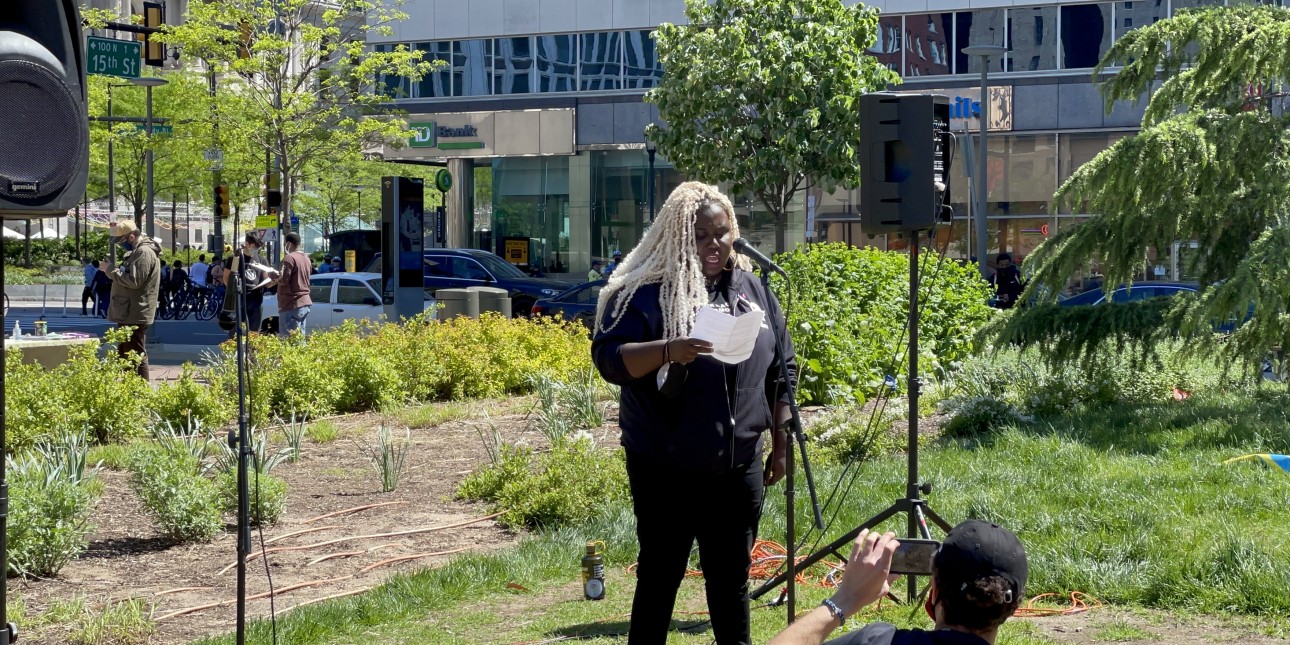 On May 1st, Amistad Law Project Policy Director Nikki Grant spoke at the Philly People's Budget May Day Action.
People in Philadelphia should be able to call 911 to get a mental health professional for a loved one in crisis without bringing an armed cop to the scene. Nikki broke down why we are opposing the city's 'co-responder' program which would pair a police officer with a mental health worker. The presence of a police officer could agitate people in crisis, traumatize them or worse. Instead we are advocating for fully funding mobile crisis response teams which can be dispatched by 911 separately from police to people experiencing mental health emergencies. In our work with the Treatment Not Trauma coalition we are working to create practical living alternatives that provide care instead of policing those who are in need. Watch Nikki eloquently explain the issue here and then sign our petition to the Mayor and City Council below!