VIDEO: PA Justice Alliance 'The Struggle for Second Chances' Forum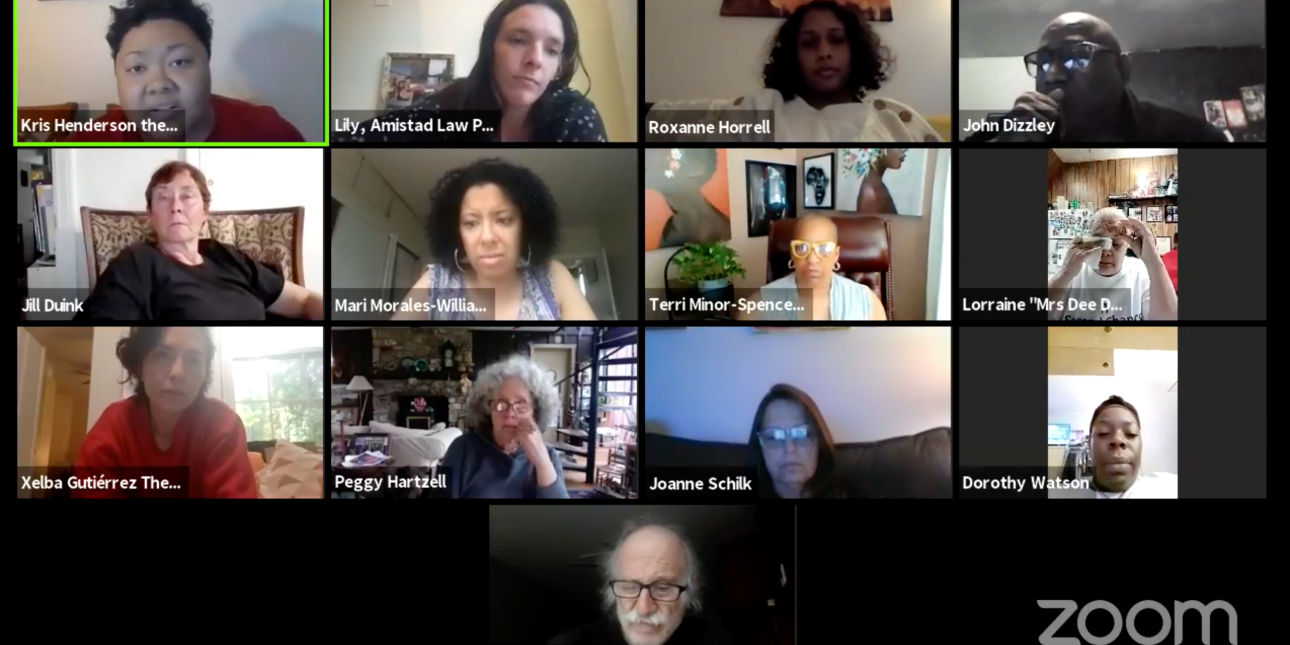 On Monday, May 3rd members of the PA Justice Alliance gathered virtually for a forum on 'The Struggle for Second Chances.'
Some officials like to speak about 'rehabilitation' for those who are incarcerated, but our criminal justice system is based on punishment and control. Between probation, parole and prisons, Pennsylvania has the second highest rate of people caught up in mass incarceration in the country.
At this event, people from impacted communities talked about their lived experiences trying to break free from this system and organizations who are part of the PA Justice Alliance spoke about their strategic campaigns to end mass incarceration and mass supervision. Check out the video below!
This forum is presented by the PA Justice Alliance, a statewide coalition that Amistad Law Project co-founded. The PA Justice Alliance is made up of ACLU of Pennsylvania, Abolitionist Law Center, Amistad Law Project, Coalition to Abolish Death By Incarceration, Decarcerate PA, Free The Ballot, Keystone Decarceration Bloc, Movement Alliance Project, 1Hood Power, Straight Ahead Organization, Reclaim Philadelphia and The Youth Art & Self-Empowerment Project.