VIDEO: Treatment Not Trauma Teach-In Calls on Philly to Fund Care Not Cops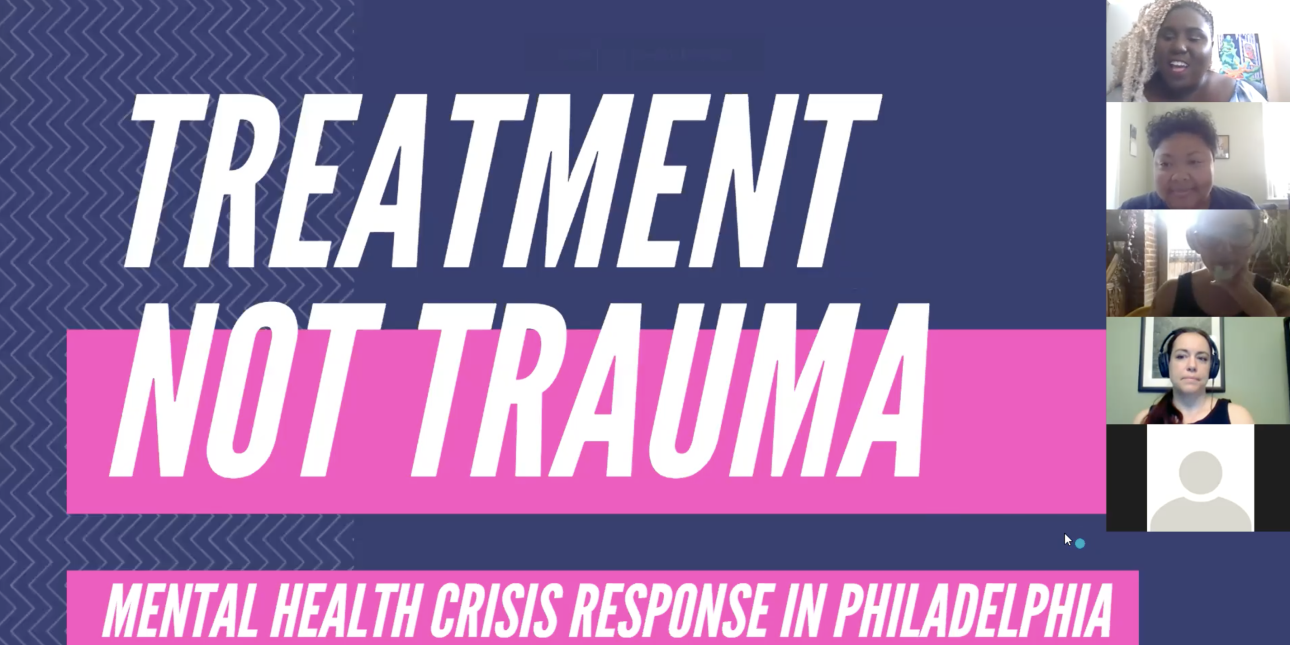 On Thursday, May 27th the Treatment Not Trauma coalition, of which Amistad Law Project, is a founding member, hosted an online teach-in about non police responses to mental health crisis. Check out the training below and listen to vital remarks from Council Member Helen Gym, mental health practitioners from around Philadelphia.
This teach-in was part of our ongoing campaign to secure full funding for mobile crisis teams Philadelphians should be able to call 911 to get a caring mental health professional to help their loved ones in crisis. Watch out training below and learn how you can help securing fully non police response to mental heath crises in Philadelphia.