VIDEO: Who Keeps People in Prison? Exposing the Mass Incarceration Lobby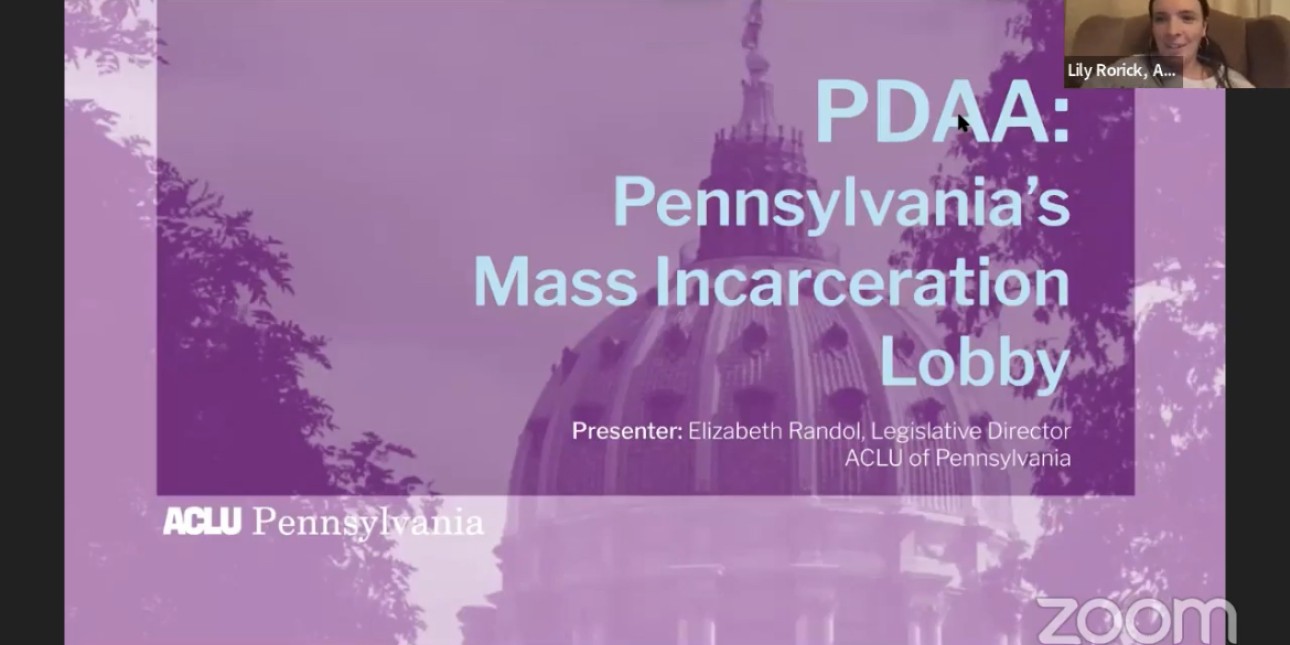 Today movements against mass incarceration are bigger and broader than they've ever been. Campaigns to bring aging people home from prison, end lengthy parole and probation terms and end death by incarceration are vibrant and mobilizing thousands of people to push for a change that could heal our communities.
Yet there are forces that are pushing from the other side and working to keep the current system as it is or worse to create new laws and policies which incarcerate even more people.
On Thursday, December 9th Amistad Law Project and the PA Justice Alliance, a statewide criminal justice reform coalition, held an event to shine light on the role of the Pennsylvania District Attorneys Association in propping up mass incarceration in Pennsylvania.
Power often accumulates in society, in the workplace or the home, because we are unable to name it. Power does not like to be named because when it is named and exposed it can be criticized, challenged and changed. Check out the engaging video below to learn how we can expose the power of the Pennsylvania District Attorneys Association and limit their ability to keep our communities in the grip of mass incarceration.