Wed. August 10th: Call On Lehigh DA Jim Martin to Support Geriatric Parole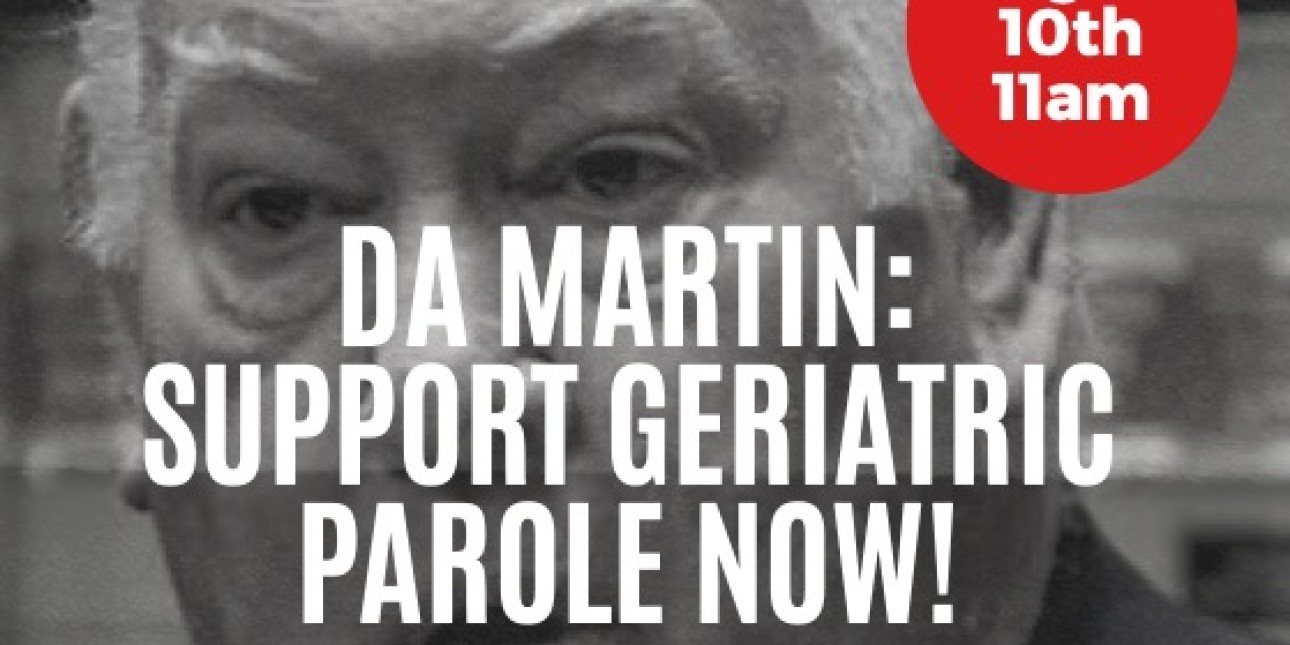 Take a stand with us for second chances for people aging in PA prisons.
On Wednesday, August 10th at 11 AM, join us at the Lehigh County Court House to call on District Attorney Jim Martin to fully support parole eligibility for our elders in PA prisons.
Over 8,200 people in Pennsylvania are sentenced to life without parole or 'virtual life' sentences that ensure they will die in prison. Pennsylvania is turning prisons into nursing homes and doing so at a tremendous cost to their loved ones, their communities and society at large.
We need our elected officials to take brave and moral action and ensure that thousands of our community members don't die behind bars far away from their families who care about them.
Recently, a number of faith leaders called on DA Jim Martin to support geriatric parole by sending a letter to the Pennsylvania General Assembly urging them to pass geriatric parole legislation and also to urging his colleagues at the Pennsylvania District Attorneys Association to support such legislation.
On August 10th, we'll echo that call and publicly ask DA Martin to support parole eligibility for our elders in prison.
Join us for justice on Wednesday, August 10th at 11 AM at 455 Hamilton St, Allentown, PA. Register here to let us know you are attending.
If you are looking for transportation we'd love to help you get a ride to this important event. Sign up below and we will be in touch with you shortly to arrange transportation.