When We Fight We Win: New Political Maps Increase Community Power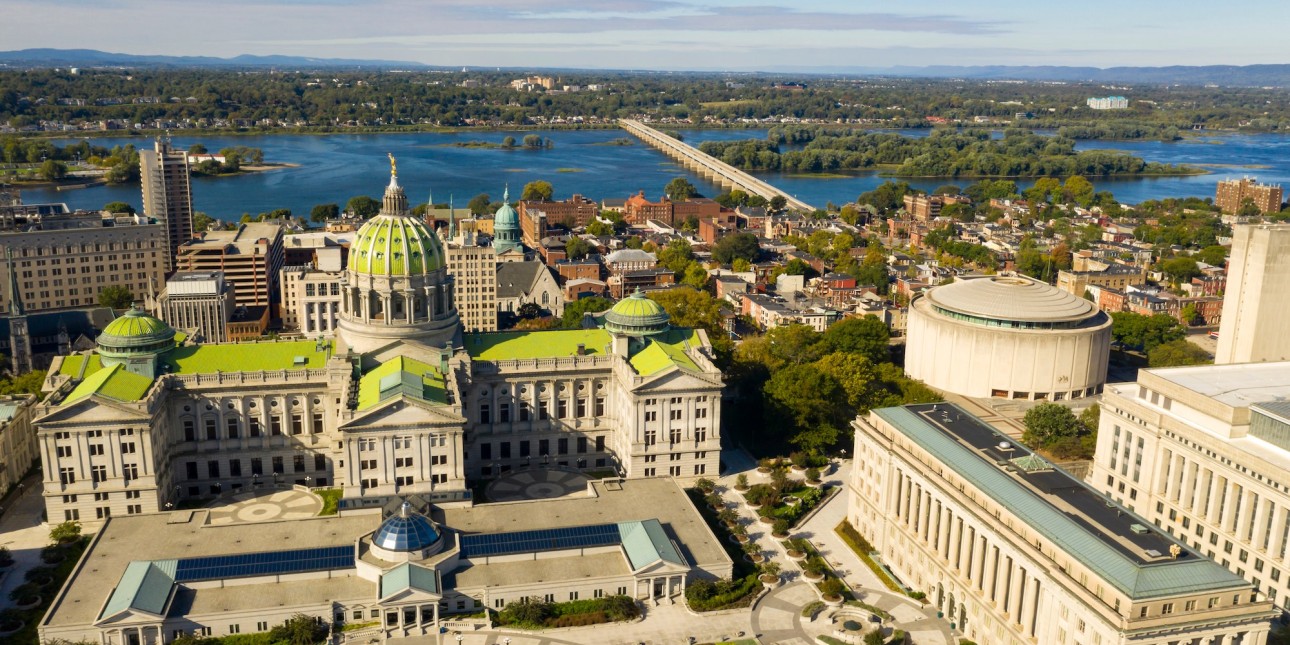 The Legislative Reapportionment Commission (LRC) released their final redrawn political maps on February 4, 2022.
Every ten years, the LRC–made up of Democrat and Republican leadership in the state legislature and a fifth nonpartisan member–redraws Pennsylvania's political maps which determine both state house and state senate district lines. This critical process determines who we get to vote for to represent us in the PA state legislature.
Because these maps stick around for ten years, inequality present in the maps can lead to underrepresentation of certain communities and demographics across the commonwealth. Historically, this has meant that Black communities and other communities of color have been underrepresented. Our communities have been broken up across multiple districts to dilute our numbers or else crammed into districts where we are the supermajority, concentrating our power but leading to fewer possible seats to represent us overall. As a result, legislation our communities want–like parole eligibility for people serving death by incarceration and other lengthy sentences–is less likely to pass.
As a part of PA Voice, a partnership of over 30 organizations across the state working together to expand power for communities of color, we helped push for the LRC's map making process to be more equitable and transparent and for the resulting maps to be fairer and more accurately represent communities of color. Communities of color in Pennsylvania are growing at 12 times the rate of the white population. The LRC held more public hearings, increased language access and made the hearings virtual so that people did not have to travel to Harrisburg and testify in person. We worked with family members of incarcerated people to draw maps of their communities so they could show decision makers how they should be represented. We combined these maps with others created by members of PA Voice organizations into unity maps which we were able to present to the LRC.
The LRC's final maps have incorporated portions of PA Voice's unity maps and reflect more just districts. The maps are not perfect; there are troubling districts across the commonwealth where the power of communities of color has still been artificially limited.
Still, these maps are much better than what we had. The PA state house elections will be more competitive and candidates will have to work for our votes; this will also make it a little easier to hold those who are elected accountable to the promises they make.
The redistricting process only comes around once every ten years. We fought hard to try to ensure the best possible outcome for our communities. This fight was worth it.
Some individuals and organizations don't want these changes. Right now, PA State Representative Benninghoff, who was the only LRC member to vote against the maps, is suing in the hopes that the PA Supreme Court will overturn the maps or at least use the old maps in the upcoming election.
We expected litigation after the passage of the final maps. We also anticipate the PA Supreme Court will dismiss this action and leave the maps as they are.
The redistricting process is over but there is still work to be done to make sure our communities get what they need and what they deserve. It's important to register to vote if you aren't already registered. In Pennsylvania, people who have been locked up but who are home can register to vote. And it's important that you vote in every election. The results of off year elections often have a greater impact on our day to day lives than presidential elections. The president can't change PA laws to shorten sentences or create more avenues for people to come home but our State Representatives and Senators can.
With each passing election, we will likely see the PA State Legislature become more reflective of Pennsylvanians. These changes mean that it will be a bit easier to win a legislative pathway home for people who have turned their lives around who are serving death by incarceration and other lengthy sentences. We can bring our elders, neighbors and family members home and get our communities everything that they need!