Listen to Move It Forward Season 1 on WPPM 106.5 FM in February and March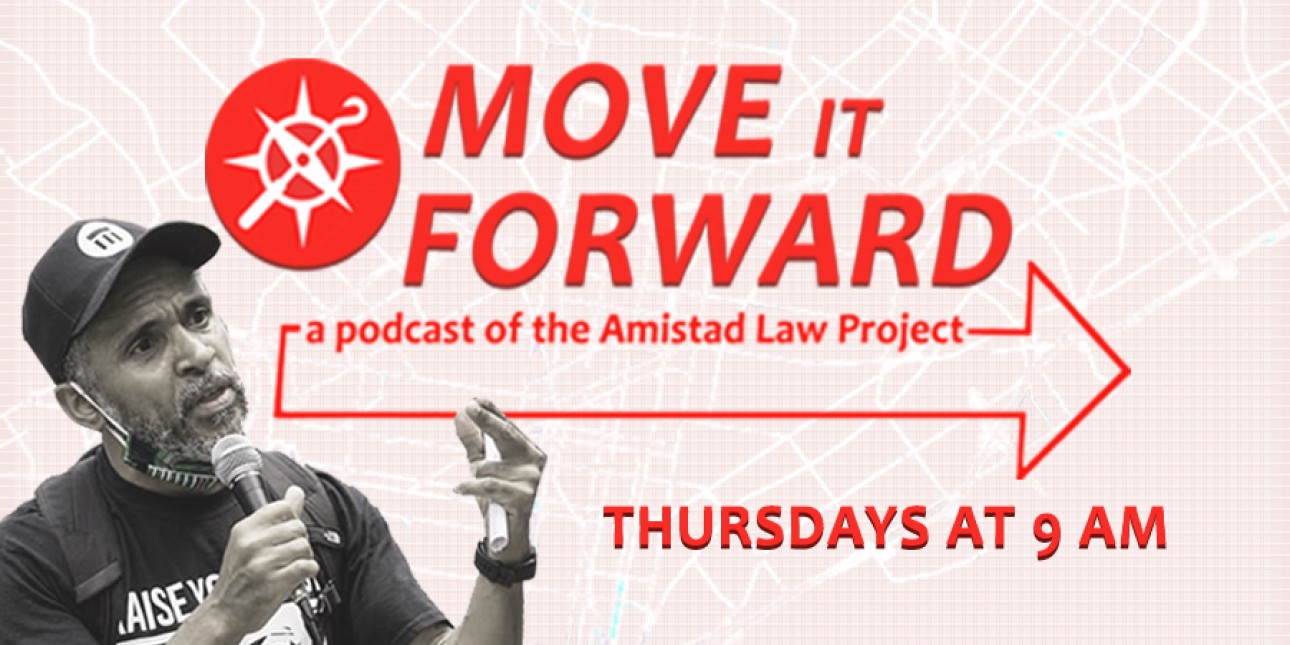 We're excited to re-launch of our podcast Move It Forward on WPPM PhillyCAM community radio! Tune in to 106.5 FM or go to PhillyCAM's website in February and March on Thursdays at 9 AM to listen. From February 3rd through March 17th, PhillyCAM will be sharing the episodes of Move It Forward's first season as we gear up to release our second.
The first season of Move It Forward was created by our Healing Justice Fellow Kempis Songster in collaboration with Amistad Law Project's Kyla van Buren who co-produced the first season and who is now busy producing the second.
Move It Forward was born of a necessity to communicate about urgent issues during the first wave of the pandemic. We covered everything from how the pandemic was impacting people in PA prisons, the movement to defund the police, life without parole sentencing, re-opening hope at the Board of Pardons, Black feminism and community responses to mental health. We interviewed luminaries such as Council Member Kendra Brooks, Professor Rachel Lopez of Drexel University Kline School of Law, organizer and 'hood therapist' Iresha Picot and more. If you can't wait to catch Move It Forward on WPPM 106.5 FM you can listen to it on our website.
Were thrilled to re-broadcast our first season and even more excited to be gearing up to bring you season two. We'll be taking a deep dive into the gun violence crisis to explore its structural causes, explore actual solutions and to dispel the myth that more police and prisons are a remedy to what's ailing our neighborhoods. For now catch up on our first season on 106.5 FM and get excited with us for our second season.