New Episode of Move It Forward: Reopening Hope at the Board of Pardons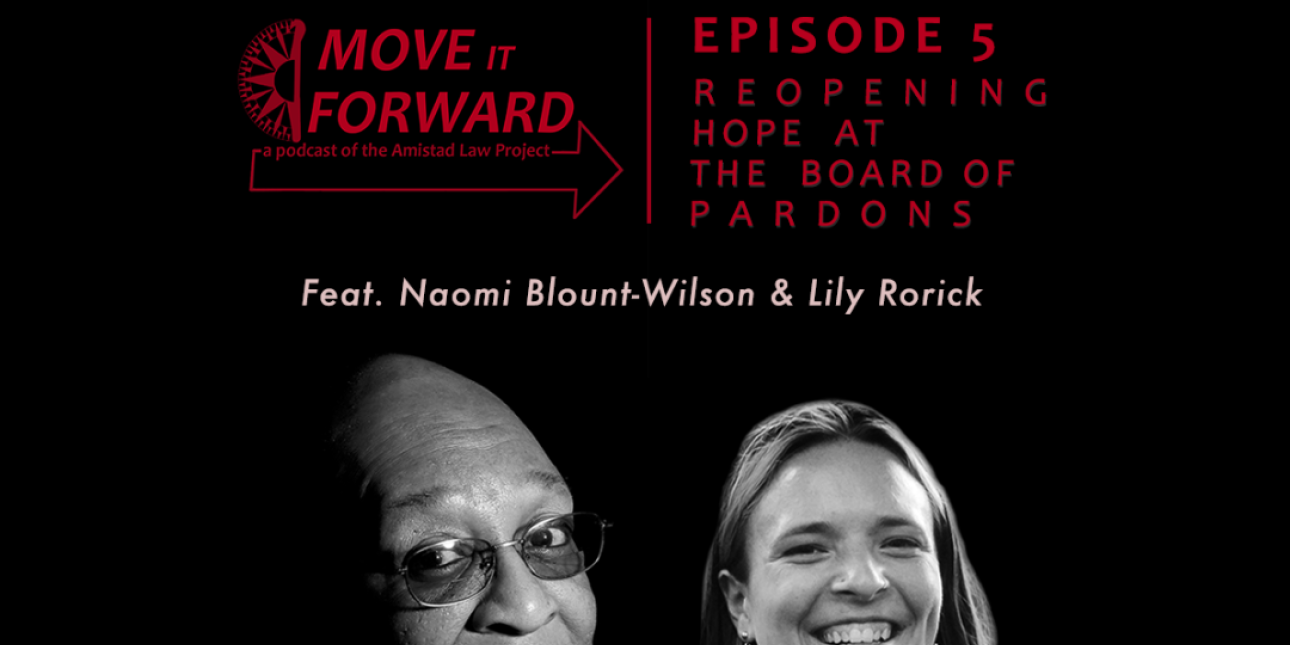 As much as "mass incarceration" and "criminal justice reform" have become common terms in American vernacular, one would think we know pretty-much all there is to know about the criminal legal system. In Episode 5, we dig into an important part of the system — Commutation and the Board of Pardons. Hear from Naomi Blount-Wilson, a woman who spent 37 years in Pennsylvania's prison system on a sentence to life without parole. Now she's free and a voice of hope for many. We also hear from Lily Rorick, a leader in the campaign to change the commutation process, about what ordinary people have been doing to Move It Forward.
Listen to Move It Forward Episode 5 on Spotify, Stitcher, Apple Podcasts or Google Podcasts or through the player below!