New Podcast Ep: What Happened to Our Communities when Gun Control Failed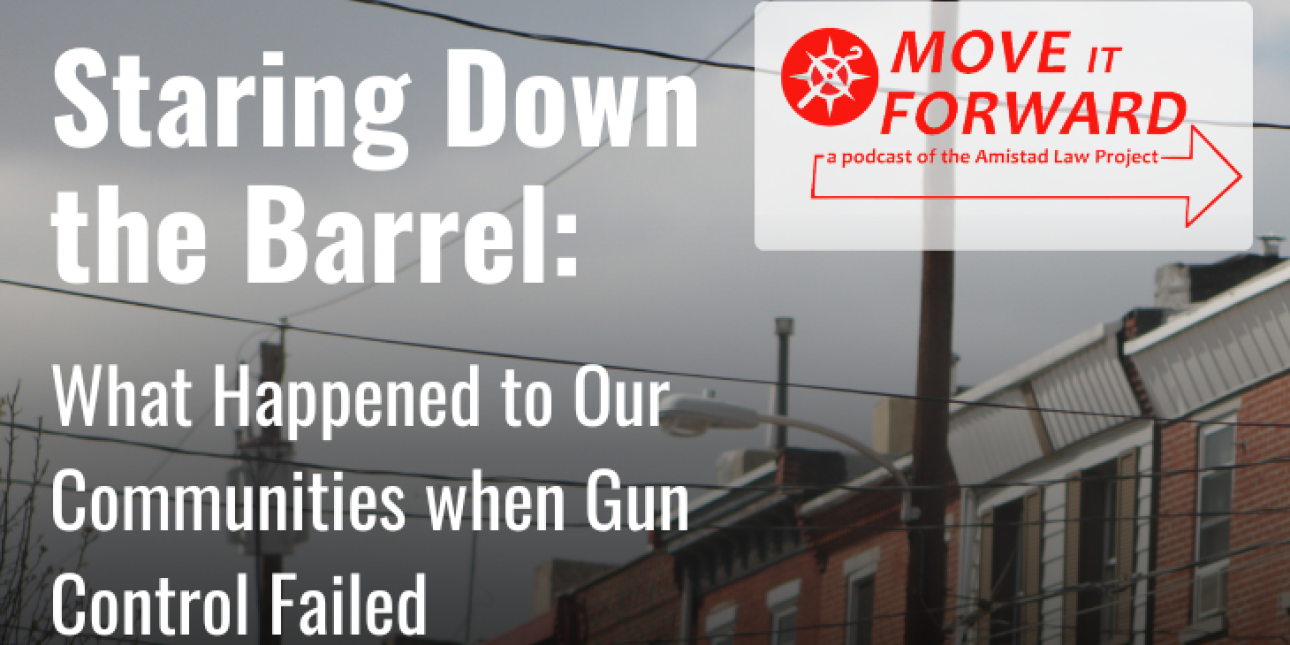 Gun sales in Philadelphia have basically doubled over the course of the pandemic. The citizens of the United States own more guns than any other country in the world, and the vast majority of murders in this country are committed with firearms. It's clear that the spikes in gun violence and homicides are connected to huge increases in gun purchases. So, what happened to our communities when gun control failed?
In this episode of Move it Forward, we're exploring the impact of violence on both the people who have caused harm and those who have been hurt, and exploring the role that guns play in shootings and violence.
Guns represent power and violence, but also safety and security—especially for people who are unlikely to find that safety in police, and those who live in areas with blighted housing, littered streets, and vacant lots that make you feel unsafe. With more guns being bought now than ever before in the United States, we spoke to people who have lost loved ones about what the proliferation of guns means for our communities.
Guests include Philadelphia District Attorney Larry Krasner, Kendra Van de Water and Yané of YEAH Philly, Kempis 'Ghani' Songster and William Bentley of Youth Art & Self-empowerment Project (YASP) and more!
Listen to this Episode of Move it Forward on Apple, Spotify, Google, Stitcher or in the player below!