October 26: Special Event About Transformative Justice Behind Prison Walls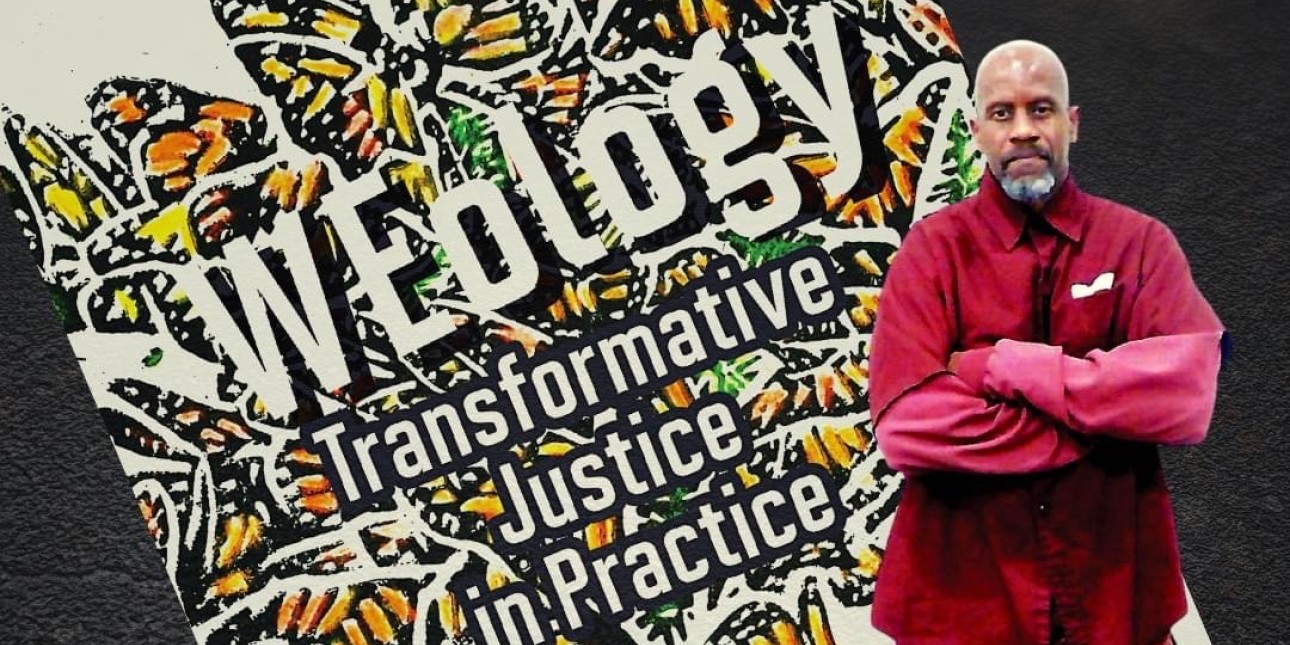 The prison walls obscure it, but everyday there are people incarcerated in PA state prisons who are trying to help people heal and change for the better. Transformative justice work and the mentorship that accompanies it is not a frequently discussed topic, but it's real and ongoing. As we chart a path for a world beyond mass incarceration, transformative justice work carried out by people who have harmed others and been harmed themselves is a key coordinate to guide us.
On Tuesday, October 26th join us for a special event co-sponsored by Lifelines Project and Amistad Law Project. We'll celebrate the release of a new book that explores the practice of transformative justice behind prison walls! WEology is a book that was recently published by our friends at the Lifelines project that amplifies the the transformative justice work and voices of four people who are currently incarcerated at SCI Coal Township in Pennsylvania.
The book's authors – David "Dawud" Lee, Qu'eed Batts, Avron "JaJa" Holland, and Nyako Pippen – discuss mentorship and how they cultivate transformative and restorative practices in the context of the prison. They also explore how their own life journeys and cultural traditions led them to this vital work. The book has a limited print run, but you can download it here for free!
Our online event will showcase this vital work and feature a number of dynamic panelists moderated by Lifelines' own Emily Abendroth:
-David 'Dawud' Lee (Co-author of WEology, mentor and currently incarcerated transformative justice practitioner)
-Kris Henderson (Executive Director of Amistad Law Project)
-Robert 'Saleem' Holbrook (Executive Director of Abolitionist Law Center and Straight Ahead)
-Kempis Songster (Healing Futures Program Director at Youth Art & Self-Empowerment Project and Amistad Law Project Healing Justice Fellow)
Don't miss this one of kind event that features people fighting to be free of mass incarceration doing the heart work necessary to heal our communities.
Register here: http://bit.ly/WEology