Uneven Progress: Our Commentary on the August Board of Pardons Hearings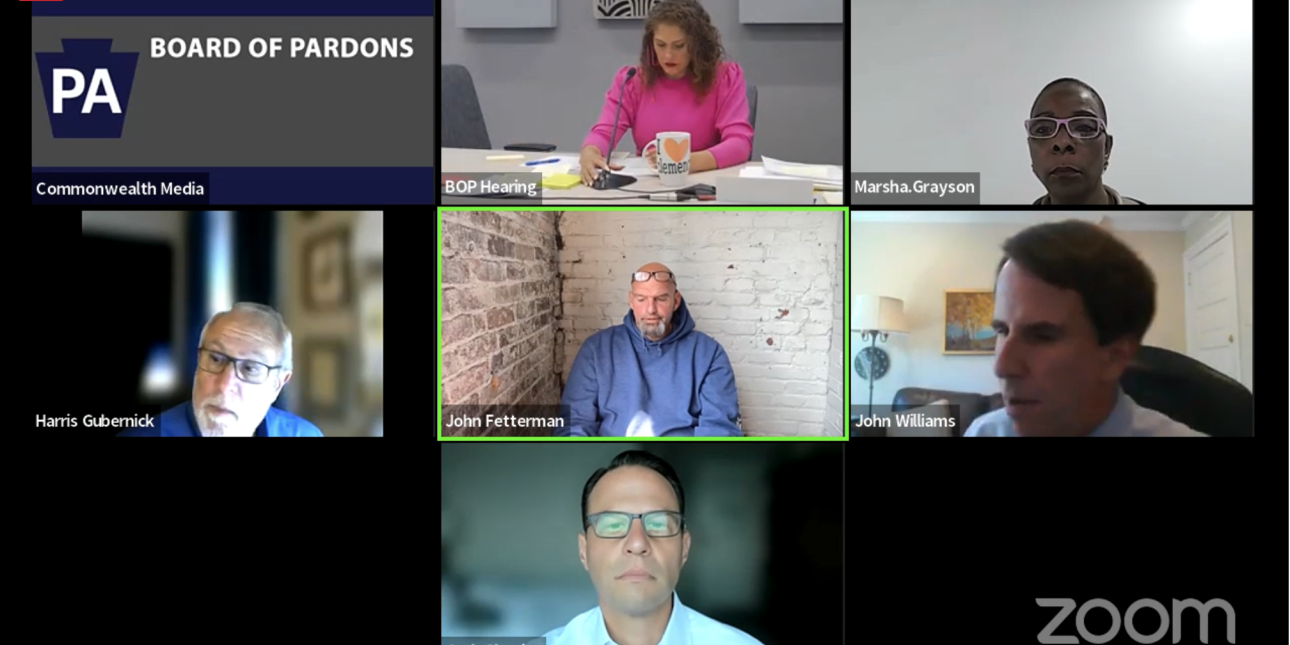 Progress remains uneven at the Board of Pardons. Yesterday's hearings were at times a harsh reminder that so much remains to be done to make it a just place that centers rehabilitation over retribution. Unlike the last few two sessions of the Board of Pardons, the majority of lifers did not receive commutation. Last December five people received commutation recommendations and this April eight people were approved. Yesterday only two rehabilitated individuals were given the green light for their freedom.
However, the act of struggling with imperfect structures can create tangible freedom victories and we are heartened that in the context of an election year that some commutations continue to be granted just months before the election. In the full two decades before 2018 only 15 lifers were recommended. Over 50 people have been granted their freedom from 2018 onwards. This shows that the opinions in society around second chances and mass incarceration are shifting for the better. We must analyze the positive in balance with the negative and push ever forward towards creating pathways home in Pennsylvania for incarcerated people who have transformed themselves into better neighbors.
We celebrate the commutation recommendations of our clients Ricky Brockington and David Johnson. We worked with these individuals over the summer to prepare for their interviews before the Board of Pardons, but they did the hard work over the decades to turn around their lives and that is what helped to bring them home today. Both of these men are from Philadelphia and we are overjoyed that they will be returning to our communities pending the Governor's approval of their applications. We are indebted to the work of our staff attorney Sabirha Williams and our legal interns Audrey Pan, Rob Mogollon and Brisely Martinez who all worked hard to assist our commutation clients.
Ricky Brockington serves as an usher in church services where he is incarcerated at SCI-Phoenix. Today his daughter made a powerful plea before the Board and talked about how he was 'the best dad' and how despite the challenge of his incarceration he had found ways to maintain an important and positive presence in her life. Our other client David Johnson served in the Vietnam War when he turned 18 tending to wounded soldiers. Since being incarcerated, David has been instrumental in starting numerous programs and he deeply cares about helping other veterans and mentoring young people. Today he had a powerful advocate in the form of his friend Larry Miller who was formerly incarcerated alongside Mr. Johnson, but now serves as an executive with Nike. It is a beautiful thing to see people who were formerly incarcerated reach back to help liberate and heal each other and we applaud Mr. Miller in speaking out for his friend today.
However along with these glimmers of light there were many dark spots on the day. Two of our other clients, Abraham Cruz and Gail Stallworth, were held under advisement and three others Charles Coley, Richard Marra and David 'Dawud' Lee were denied. Dawud, our client along with Abolitionist Law Center, has been an important figure in our freedom movement who we have worked with since the early days of Amistad Law Project. As a mentor, organizer and transformative justice practitioner he helped countless people incarcerated in PA prisons understand their potential and turn around their lives. Richie is an advocate for himself and other incarcerated people. He is highly regarded by his peers and prison staff at SCI-Chester and heads up the A/V department and produces videos highlighting the positive accomplishments of other incarcerated people. His sister is a tireless organizer on behalf of him and others like him. We are hoping for a positive outcome in the future for Mr. Cruz and Ms. Stallworth and our heart goes out to all who were denied. We believe all of these individuals are deserving of a second chance and we will continue our collective work in hopes that they will prevail in the future so they can rejoin the community. We would all be better served by their presence out here.
We need a better process in Pennsylvania. We fight for second chances at the Board of Pardons, because we must. Outside of overturning one's conviction in court it is currently the only pathway home for lifers and those serving longterm 'virtual life' sentences. However, structurally it is constrained by politics and capacity. Applicants must gain the approval of the Lieutenant Governor, the Attorney General and the Governor to come home. None of the Board members, including those appointed to the Board who are not elected officials, have the Board as a full-time job and so the number of cases that can be reviewed are limited. For these reasons and more it's on those of us who believe in justice to fight not only for the Board to grant more commutations, but also to change the law so lifers, people serving longterm sentences and those aging in prison can be eligible for parole review.
With the knowledge that we must drastically change things in order for Dawud, Richie and so many others to come home our resolve is stronger than ever. We must keep pushing and we must keep progressing to win second chances for the many.