No Way Home: The Story of a Mother's Struggle to Reunite Her Family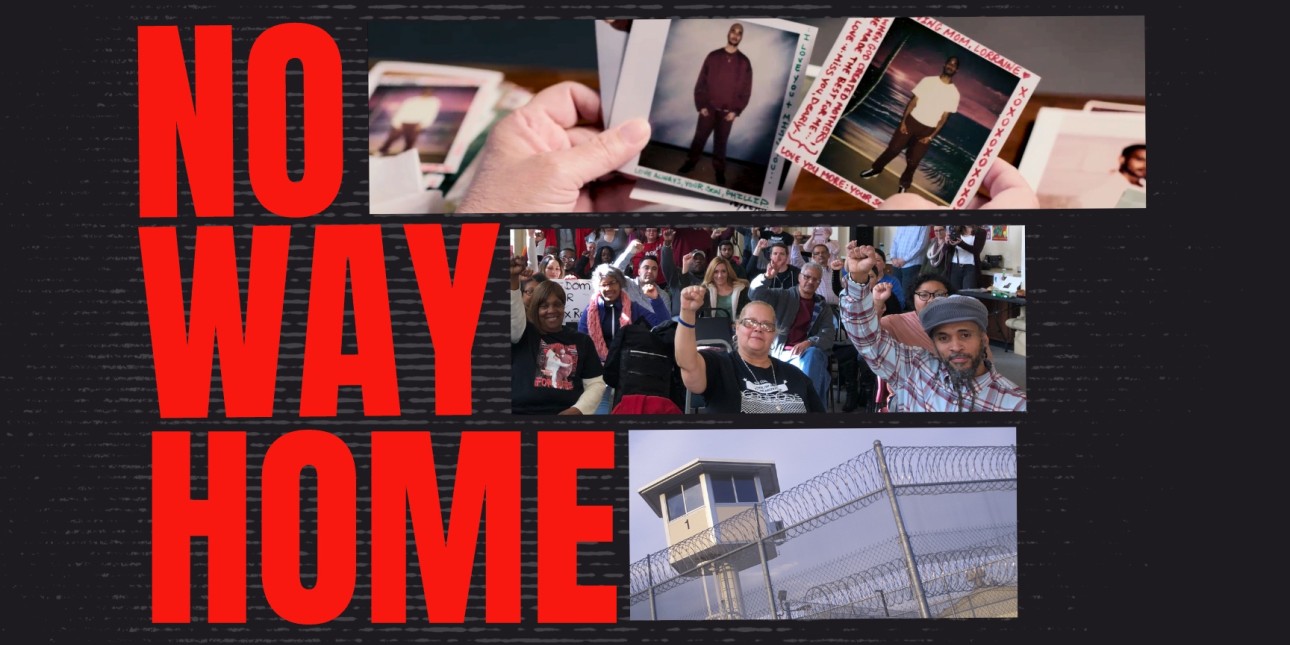 Amistad Law Project is thrilled to announce the upcoming release of No Way Home, a documentary about a mother's struggle to reunite her family and end Life Without Parole in Pennsylvania. Watch the trailer and read on to learn where you can watch No Way Home in the coming months! If you are having trouble seeing the embedded video below click here to watch the trailer.
No Way Home traces the story of Lorraine Haw, known as Mrs. Dee Dee, as she grapples with the trauma of living on both sides of the epidemic of gun violence in Philadelphia. Earlier in life, Mrs. Dee Dee's younger brother was shot to death in his apartment complex after an argument over a gold necklace turned fatal. Years later, still reeling from the tragic death of her brother, she was devastated to see her son sentenced to mandatory life without parole in prison. A leader in the movement to end mass incarceration in Pennsylvania, Mrs. Dee Dee's story reflects the experiences of thousands of people in Pennsylvania who simultaneously sit on both sides of the gun violence epidemic: having lost loved ones to gun violence and also having lost loved ones to the carceral system.
Through the story of Mrs. Dee Dee's son, Phillip Ocampo, No Way Home underscores the cruelty of the felony murder rule, which holds a person liable for murder if someone dies while they commit a felony––even if they did not personally kill anyone and didn't intend for anyone to die, like a getaway driver in a robbery. In Pennsylvania, the mandatory sentence for felony murder is life without parole.
No Way Home features interviews with Kris Henderson, Executive Director of Amistad Law Project, and Mike Lyons, Professor at St. Joseph's University and co-founder of The Redemption Project. Their analysis maps out the rise of mass incarceration in Pennsylvania and highlights the need for second chances for people serving mandatory life without parole. Over 5,000 people in Pennsylvania are sentenced to die in prison due to a life without parole sentence––the highest per capita rate in the United States. Historically, the only pathway out of prison has been the commutations system, but that has been systematically gutted over the last decade, leaving people like Phillip with little hope of coming home no matter how much work they put in to turning around their lives.
Each of us is more than our past mistakes. There are complicated circumstances that factor into both the choices and mistakes we make, and that complexity extends to incarcerated people. Furthermore, people change. The vast majority of those incarcerated on life without parole sentences reckon with the harm they have caused over the years and work to transform themselves into better people. No Way Home invites viewers into that complexity, particularly in showing how poverty and disinvestment are the main drivers of violence. We all hope for the possibility of redemption when we've made mistakes. This moving documentary is an opportunity to consider second chances for incarcerated people who have turned around their lives.