No Way Home Instills Hope In Lancaster County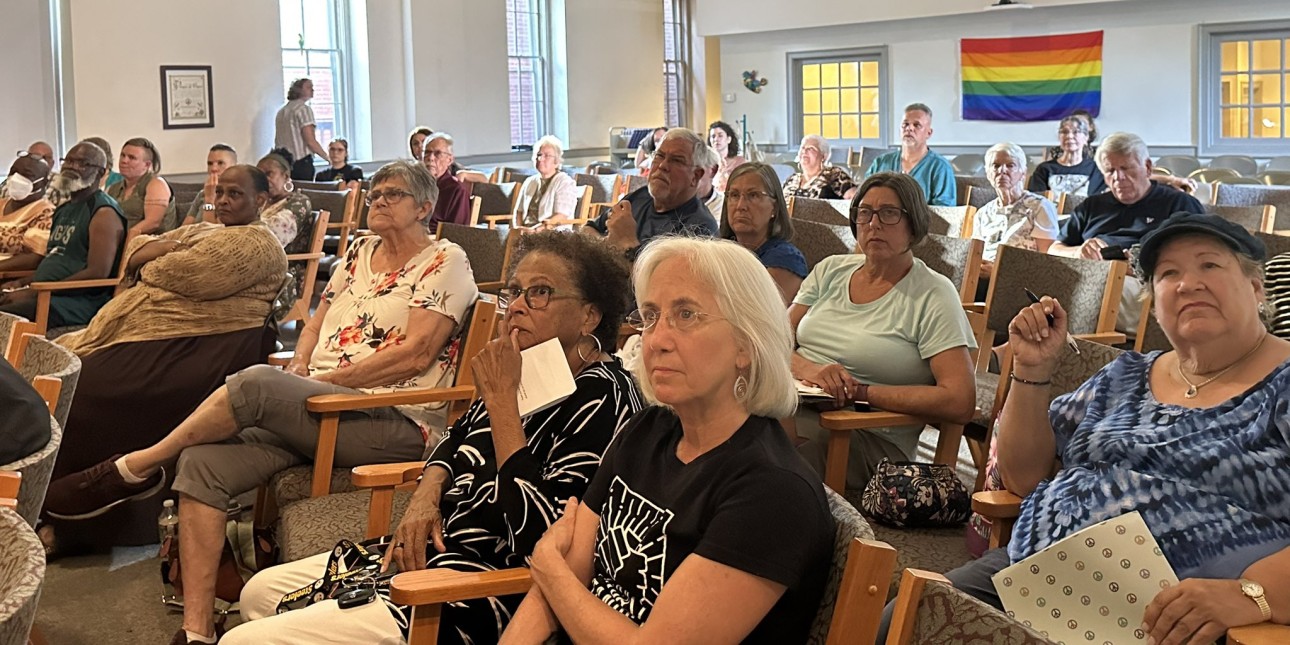 On a Tuesday night in Lancaster, people drove over two hours each way to see No Way Home and connect with others working to bring loved ones home from prison. No Way Home's star, Mrs. Dee Dee, spoke about how her faith is an anchor in her fight to reunite her family, and her love for her son, Phillip, is her motivation.
After the screening, the audience gathered around tables to share a meal together family style. In small groups, we reflected on the parts of the film that gave us hope, and steps we were compelled to take to put that hope into action.
Midway through the discussion, we had the opportunity to hear from an incarcerated loved one of someone in attendance. We shared mutual encouragement and let him know people out here are mobilizing statewide to create a pathway for folks like him to come home.
At each screening, we are delighted to see fresh faces encountering our movement for the first time. They are warmly welcomed by people who know what it's like to walk in their shoes. For the first time, many of them find out they're not alone. Our base building team quickly follows up to invite them into Free Them To Heal Us, and our movement family grows.
We have upcoming community screenings planned for West Philly, Pittsburgh, Allentown, Bucks County, and more. We hope you'll join us for one of these lively evenings of conversation and community building to end Life Without Parole in Pennsylvania.
West Philly- Thursday, August August 17th 6:00 PM at Mosaic Community Church (123 S. 51st St, Philadelphia, PA) Co-sponsored by Straight Ahead - REGISTER HERE

Pittsburgh, PA - Thursday, August 31st 6:00 PM Location TBA
Co-sponsored by CADBI West, Amachi Pittsburgh and 1Hood - REGISTER HERE

Allentown, PA - Sunday, October 29th 4:00 PM at Civic Theatre of Allentown (527 N 19th Street, Allentown, PA 18104), Co-sponsored by Straight Ahead - REGISTER HERE