North East PA shows up for the Scranton screening of No Way Home!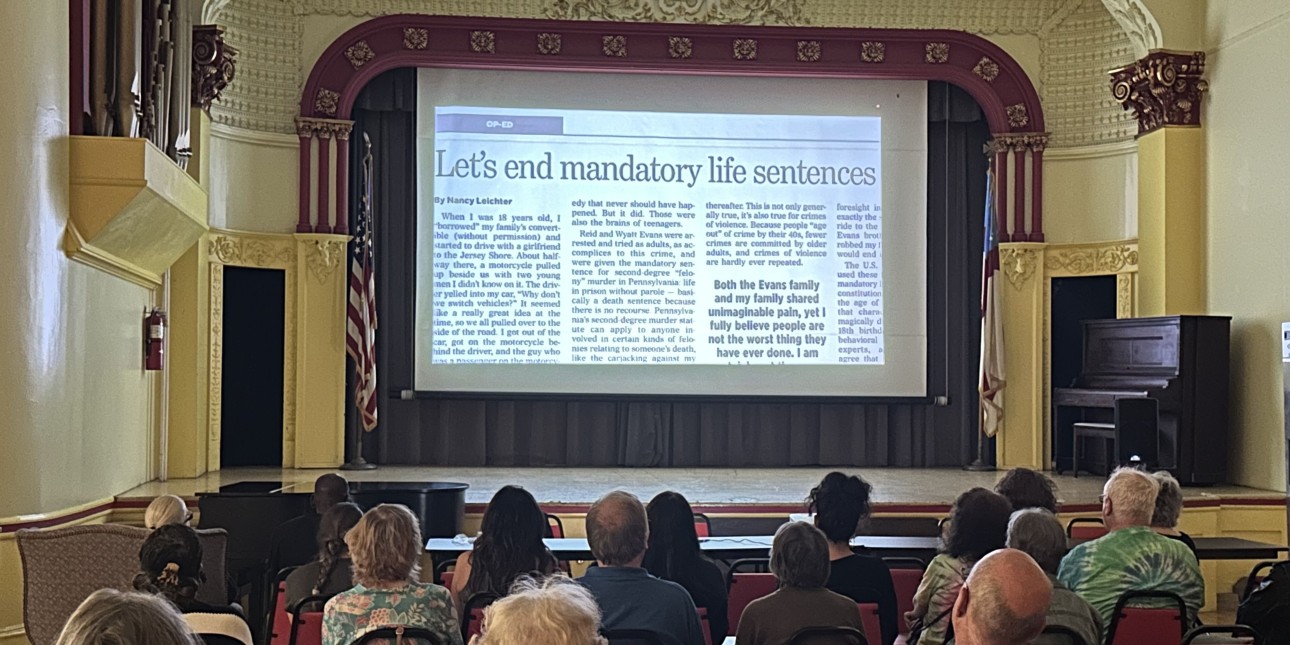 On Tuesday, August 8th North East PA showed up for an outstanding screening of No Way Home in Scranton! At St. Lukes Episcopal Church dozens of folks gathered to watch this important film about extreme sentencing and to dialogue about second chances. We were thrilled to be joined by a number of families of people serving life without parole in North East PA as well as local organizers and people in the faith community. 
After the film a dynamic panel discussion was moderated by local organizer Lizz Parsons of Straight Ahead and John Thompson of Abolitionist Law Center with No Way Home star, Mrs. Dee Dee; Kari Gottstein the mother of a lifer in North East PA who is involved with Coalition to Abolish Death By Incarceration; and Mother Barnes of St. Lukes Episcopal Church who is involved in efforts of her congregation to establish a bakery for women in reentry. Panelists discussed the nature of forgiveness and accountability and how policies in our criminal legal system should reflect that people have the capacity to transform themselves overtime.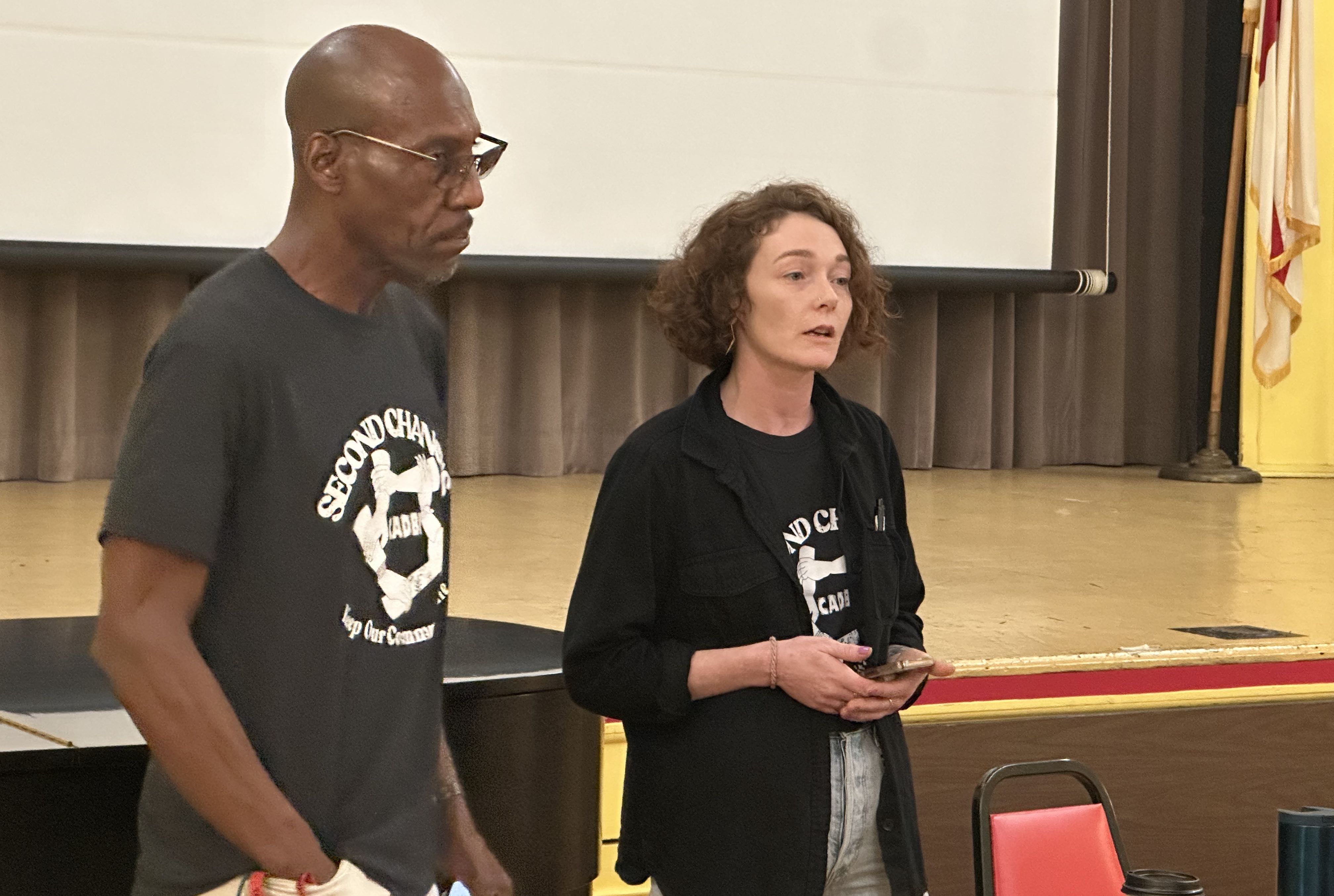 After the panel audience members dialogued about the need to take a second look at people who have been incarcerated for many years and how people need to engage their state legislators and advocate for change.  Local members of the community spoke passionately about how are system needs to be reformed to allow parole options for people not only serving life without parole, but also other extreme sentences that will ensure that they die in prison. It was beautiful to see dozens of people so engaged on a Tuesday night. 
County by county we are bringing the message with our movement partners at Straight Ahead: redemption is real and second chances make our communities safer. 
We were so so thrilled to show our film in Scranton and are looking forwards to other exciting events in the coming weeks and months. Join us at one of our upcoming community screenings!
Lancaster, PA -  Tuesday, August 15th 6:00 PM at Covenant United Methodist Church (328 West Orange St. Lancaster, PA), Co-sponsored by Straight Ahead - REGISTER HERE
West Philly- Thursday, August August 17th 6:00 PM at Mosaic Community Church (123 S. 51st St, Philadelphia, PA) Co-sponsored by Straight Ahead - REGISTER HERE
Pittsburgh, PA - Thursday, August 31st 6:00 PM Location TBA 
Co-sponsored by CADBI West, Amachi Pittsburgh and 1Hood 
Allentown, PA - Sunday, October 29th 4:00 PM at Civic Theatre of Allentown (527 N 19th Street, Allentown, PA 18104), Co-sponsored by Straight Ahead