April 27th: Demand Mobile Crisis Funding Be Doubled so It Can Be Expanded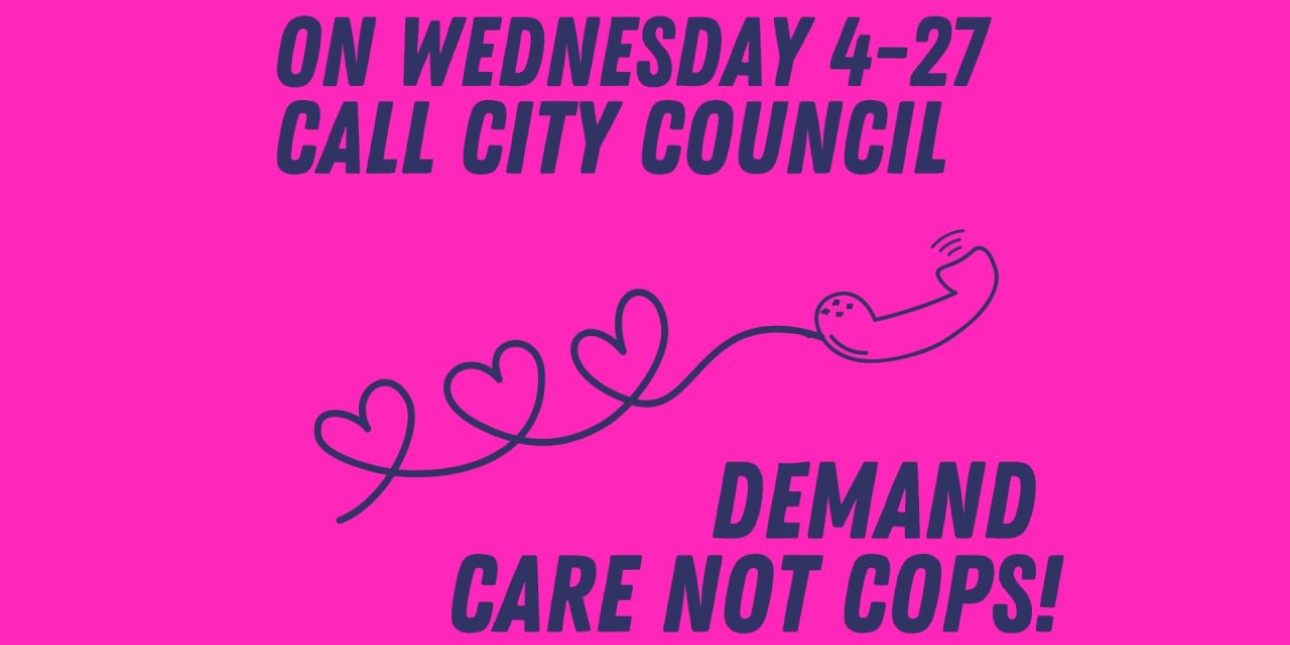 Join us on Wednesday, April 27th to demand City Council double funding in this year's budget for essential trauma-informed mental health services there our communities need.
Right now, if you or a loved one is experiencing a mental health crisis and calls 911, police will arrive, possibly escalating the situation and making everyone less safe. The standard of care in mental health crises is for mental health professionals to arrive on the scene care for the person in need. Our communities deserve services that reflect the standard of care.
Last year Philadelphia allocated over $7 million to mobile crisis teams in a huge victory toward creating non-police responses to mental health calls to 911. However, the program has struggled to staff teams for the pilot the program and there is not enough money in this year's proposed budget to increase the number of teams. The program must expand. Our communities, across the city, must be able to call 911 around the clock and get a trained mental health professional for our loved ones in crisis, not a cop.
On Wednesday, April 27th call and tweet at Council President Darrell Clarke and Councilmember Cherelle Parker and demand that the budget for mobile crisis units be doubled to $20.8 million so the program can grow. Call Council President Clarke at (215) 686-3442 and Councilmember Parker at (215) 686-3455 or tweet them at @Darrell_Clarke or @CherelleParker9.
Together we can get the services our communities need and the city we deserve.