February 17th: Ask PA District Attorneys to Support Elder Parole Now!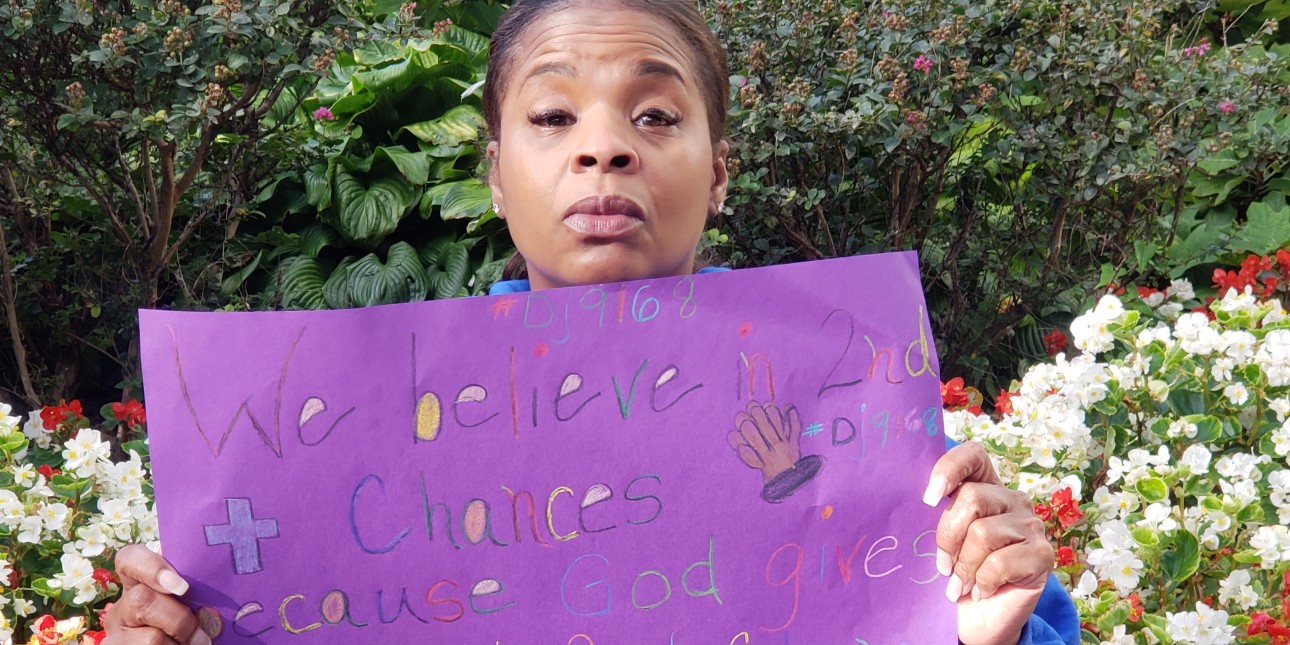 Over 8,200 people in Pennsylvania are sentenced to life without parole or 'virtual' life without parole sentences that ensure they will die in prison. Pennsylvania is turning prisons into nursing homes and doing so at a tremendous cost to their loved ones, their communities and society at large.
On Thursday, February 17th take action to create a pathway home for aging people in prison who've turned around their lives. Join with us to call on the Pennsylvania District Attorney's Association to support elder parole by following this easy action steps.
Make a sign that says 'PA District Attorneys: Support Elder Parole Now!'. Feel free to get creative and if you have an incarcerated loved one feel free to include a picture of them with your sign so their presence can be felt.

Snap a selfie of you with your sign or have a loved take a picture of you with your sign.

Post the picture to social media with the hashtag #FreeOurElders and #SB835

Also send your picture to lily@amistadlaw.org so we can include it in a video collage we make of all the photos.

Get other family members and friends to take part in the action. You can invite them to the facebook event here.

Why are we sending these messages to the Pennsylvania District Attorney's Association (PDAA)? The PDAA is the organization that brings together the political power of 66 elected district attorneys in Pennsylvania and focuses it on lobbying legislators for laws that increase the power of district attorneys.
Legislators, especially those within the Judiciary Committee which oversees criminal justice legislation, often consult and are swayed by the PDAA and historically they have had large say over which 'second chance' legislation moves forward in the legislative process.
We believe that it is in the interest of DAs across the Commonwealth to put the communities we all belong to and our shared humanity first. The vast majority of aging people in prison have spent decades in prison and most have turned their lives around over the years. We are calling on the PDAA to support a pathway home for our elders in prison.