Thursday, March 31st: The People's Response for a Just Budget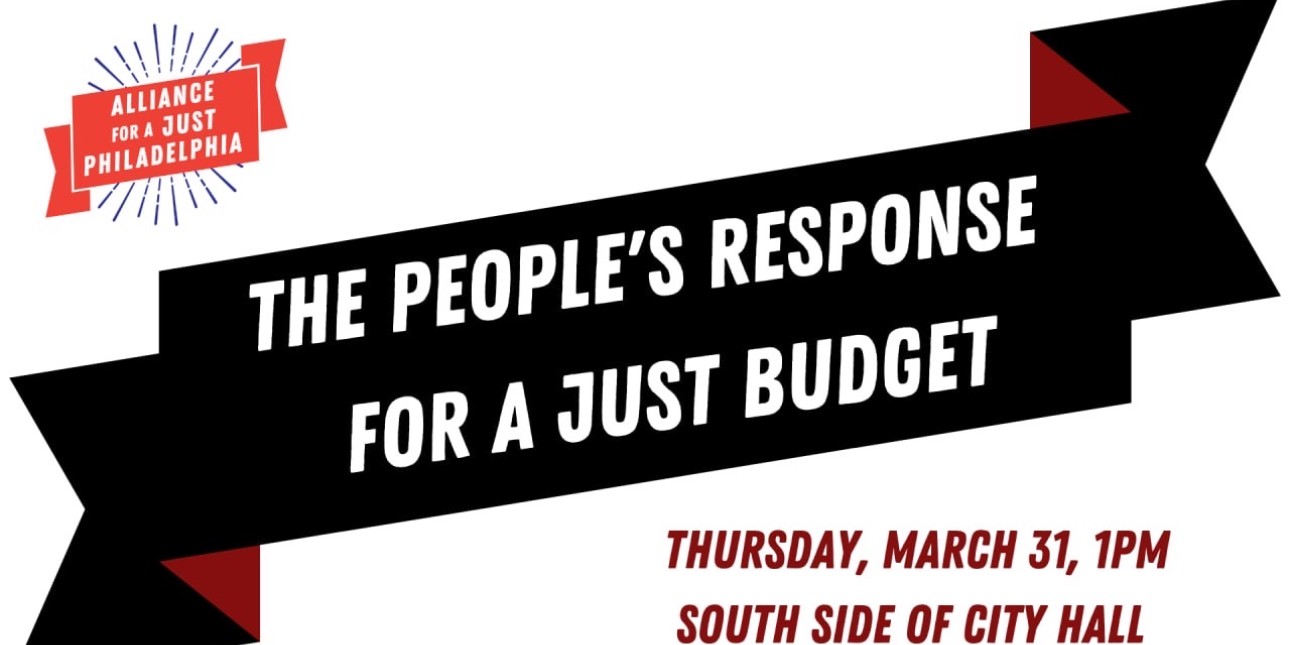 ​Budgets are moral documents that chart the values and priorities of those that write them.
We need real solutions for our communities. We know our city can and must fund vital services like mobile crisis teams to help people experiencing mental health emergencies​, livable wage jobs programs for the communities hardest hit by gun violence and community based violence interruption programs. Giving more funding to a police department which cannot currently fill fully funded vacant positions is a false choice which will not increase safety.
We must demand the resources our communities need to thrive and build public safety alternatives that truly keep them safe.
This Thursday at 10 AM Mayor Kenney will deliver his budget address before city council which you can watch here​. Join us on Thursday at 1 PM on the south side of City Hall as we gather with other members of the Alliance for a Just Philadelphia​ to issue 'People's Response for a Just Budget'​. We know another world based in equality and abundance is possible. Join us in taking strategic action to demand that our public officials take tangible steps toward that world. ​